It seems that Square Enix really wants this game to see some airtime, as Marvel's Avengers gives away a free set of graphics for streamers, just hours before the game's beta launches.
Given the hype surrounding the first-ever Avengers game, thousands of fans will be logging in, or else watching their favourite streamers take on the beta. And how better to do so than with a personalised broadcast?
The streamer kit comes with a selection of fullscreen images to display information such as 'Starting Soon' or 'Thanks for Watching'. It also contains a profile background, Avengers symbol profile banner, webcam overlay and unique notification windows, themed around the game.
It even comes with a full stream overlay, with icons for each of the Marvel's Avengers heroes at the bottom.
Interestingly, despite all heroes being present in the overlay, beta players won't have an easy time playing as Captain America and Thor whose presence is very limited in the demo experience. 
This gift is a nice touch on the creator's part though, as it's sure to create even more of a buzz around the game. Although several reviewers have criticised the game's base experience as being lacklustre, and other fans are taking issue with Spider-Man being exclusive to PlayStation, it's still hard not to be excited about a major superhero game.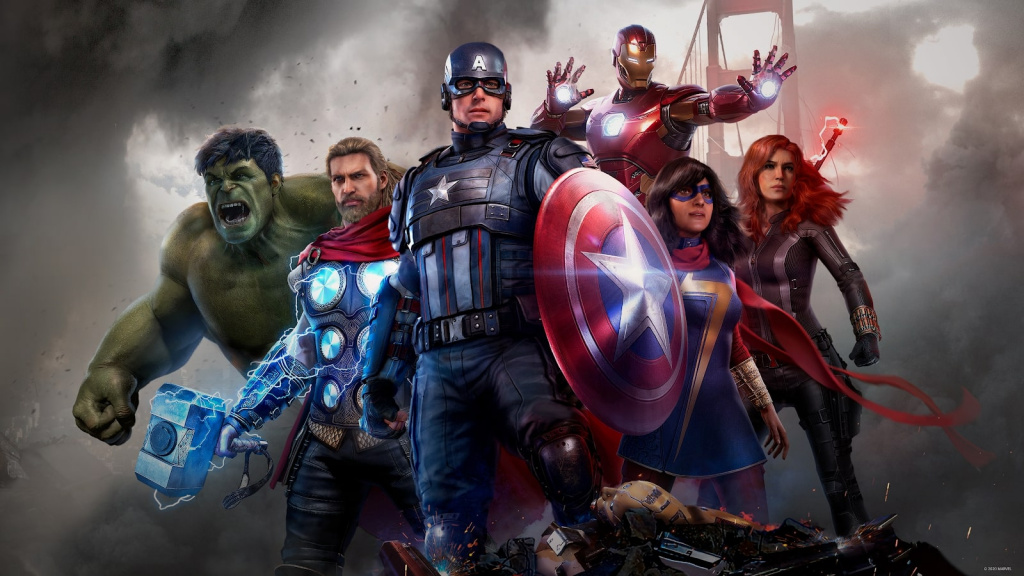 Are you jumping into the beta? (Picture: Crystal Dynamics) 
If giving out overlays to streamers gets more people broadcasting and talking about the game, it's sure to only benefit Marvel's Avengers in the long run. As it is, the title is almost certain to be a financial success, simply due to brand-recognition alone.
Marvel's Avengers beta begins today and lasts until August 17. The game's release date is set for September 4.