Tetris Effect, the critically acclaimed and visually stimulating spin on the classic tile-matching puzzle videogame will finally make its way to the Xbox series of systems later this year when the next-gen Series X launches.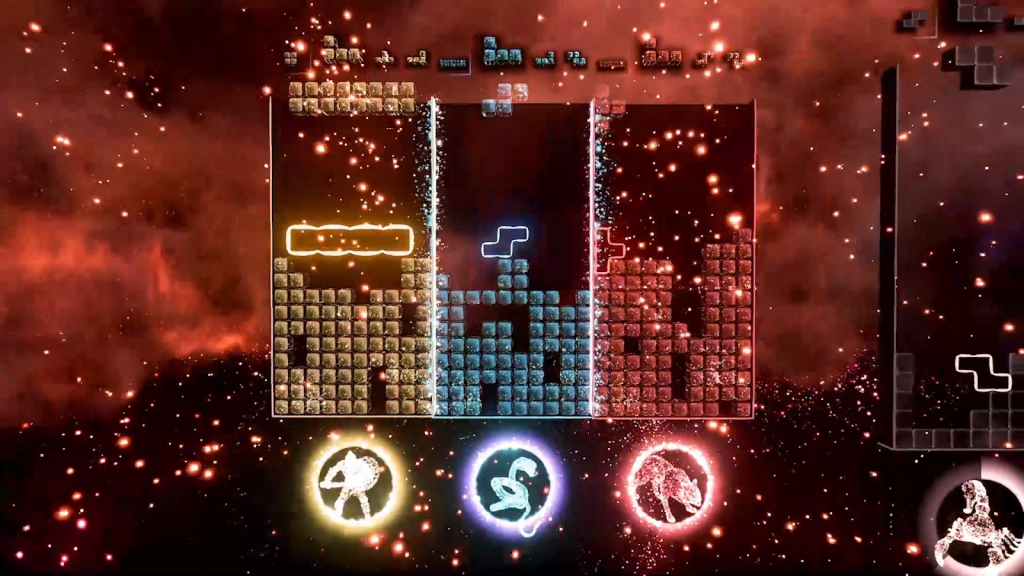 (Picture: Monstars and Sonairs)
Announced during the Xbox Games Showcase, the title which is already available on PlayStation 4, PC, and VR sets will include a new co-op and competitive mode called Tetris Effect Connected.
"Connect and play with or against each other in all-new modes like 'Zone Battle,' which shakes up traditional 1-on-1 Tetris gameplay via the time-stopping Zone mechanic, or try the innovative co-op of 'Connected' mode, where up to three players can literally connect their Tetris playfields together and play as one, as they work together to take down a series of increasingly-challenging CPU-controlled bosses," developers Monstars and Sonairs wrote on their official blog.
​​​​​​​While Tetris Effect will make its way to Xbox during the Holidays, the free Connected update is going to launch in Summer 2021 for PS4, PC, and VR, where the base game is already available. 
For more info about the Xbox Games Showcase, check out the reveal of the latest Dontnod title Tell Me Why and the highly anticipated next-gen Fable game.