Team SoloMid (TSM) has announced the signing of Korean-Canadian gamer Ki Yoon 'Kiyoon" Yoo as their next Teamfight Tactics player.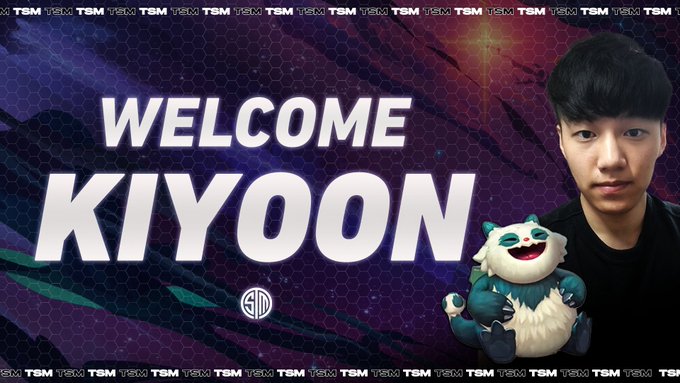 (Picture: TSM)
Kiyoon has over 35,000 Twitch followers and is known as one of the top TFT players. In addition to his achievements, he will be joining Souless, Keane, and Kiting on TSM's TFT roster.
It was our turn on the carousel and we caught ourselves a W.

Welcome to #TSM TFT, @KiyoonTFT 🤝
📰: https://t.co/P0Fw0zgPH0pic.twitter.com/fMLyfghiTY

— TSM (@TSM) September 12, 2020
Kiyoon is a North American Challenger who's participated in Twitch Rivals tournaments. He also won the Starside NA vs China Invitational, overall performing above average. Besides reaching Rank 1 in every TFT set, he continuously stays on the top of the ladder.
After the announcement, Kiyoon streamed to over 900 viewers. He celebrated joining TSM by playing a TFT game. While playing, his viewers trolled him by spamming TSM's official tweet. After he was done laughing and freaking out, he told his followers, "I'm fine with you guys clowning around in my chat, but be respectful in other's chat."
September 12, 2020
Once joining the team, Kiyoon thanked his dedicated followers and supporters for helping him get there. Additionally, he states that he looks forward to playing for TSM and growing as a streamer. Judging by the look of some Twitter comments, it's safe to say that his fans are more than excited for him.
TSM joined the TFT scene a little over a year ago, entering with only two players. The most recent signing to TSM's TFT roster was Leo "kiting is hard" Zhao.