Tullah and Gaspard
are travel streamers who jointly run the Awkwards_Travel Twitch channel. The channel is just shy of 81,000 followers and comprises exotic content of their travels around the world. The streamer couple is widely regarded for their authentic content and has a friendly and
supportive community on Twitch
.
Tallulah moved to Thailand at the start of this year, but Gaspard was unable to travel there following travel restrictions imposed due to the coronavirus pandemic. Both streamers were consequently separated for several months but were finally reunited live on stream.
Tallulah and Gaspard reunited live on stream
On the 19th of June 2021, Tallulah tweeted that she "made and delivered a little quarantine package for [her] love Gaspard" after he was finally allowed to return to Thailand. Despite being allowed to return to the country, Tallulah was not allowed to be in contact with Gaspard as he was still under mandatory quarantine. "Finally in the same country and in 10 days reunited for real after 8 months apart", she said with a crying emoji face. 
Yesterday I made and delivered a little quarantine package for my love Gaspard. Can't physically be reunited just yet but at least we can wave hello from his quarantine! Finally in the same country and in 10 days reunited for real after 8 months apart!!!! 😭 pic.twitter.com/dy1reKhKiH

— Tallulah & Gaspard⛵️Project Coconut🥥 (@AwkwardTallulah) June 19, 2021
We can't imagine the rollercoaster of emotions Tallulah went through being separated from her love for so long. Indeed, many couples may find it difficult to maintain their relationship after such a long separation, but this is proof that true love will always prevail.
According to a user on Reddit, Tallulah was mentally preparing herself to be reunited with Gaspard and was "dressing up the prior 2 days [of him being released from quarantine] in anticipation". It was therefore totally unexpectedly when Tallulah was reunited with her lover after he stream sniped her location and surprised her with his return.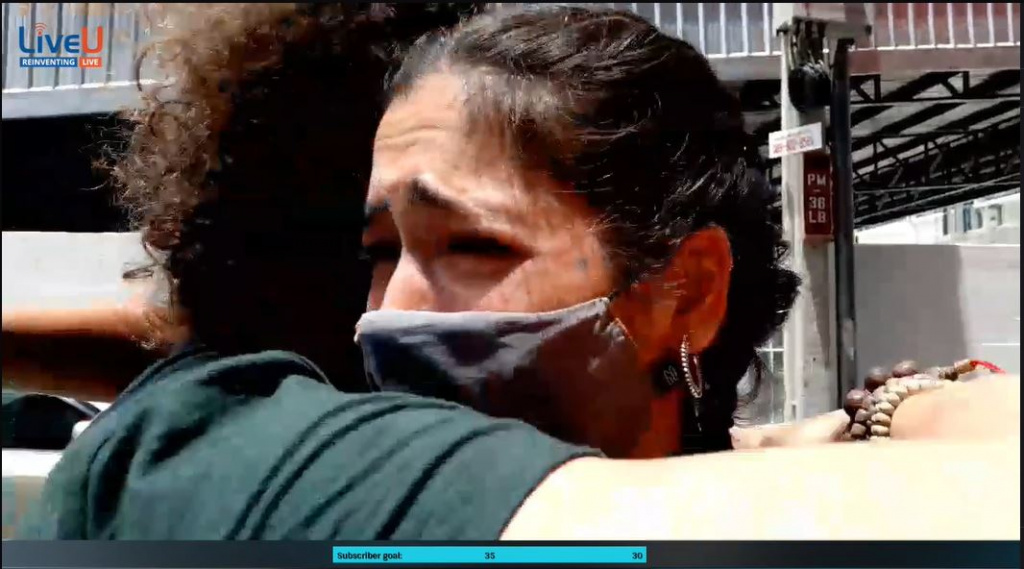 You can watch this incredibly wholesome moment in the clip below. It's rare that we get to enjoy these kinds of memories live with streamers and are so incredibly happy for the lovely couple.
We cannot express how incredibly cute this reunion was and are glad to have been able to share this wonderful memory with them. If you aren't subscribed to Awkwards_Travel then you can do so by clicking on the embedded link below.
Don't forget to check out our dedicated Twitch section for news, streamer antics, drama, and more.
Header image via Twitch / Awkwards_Travel