IRL streams (In Real Life) have become tremendously popular over the last couple of years, with more and more content creators building their careers around it, from various activities outside to having a channel dedicated to travelling and livestreaming adventures from those journeys.
Twitch channel Awkwards Travel is one of the original channels focused exclusively on travelling. Tallulah and Gaspard are the duo behind this channel, and they have been doing travel streams for several years, and up until now, they didn't have any problems.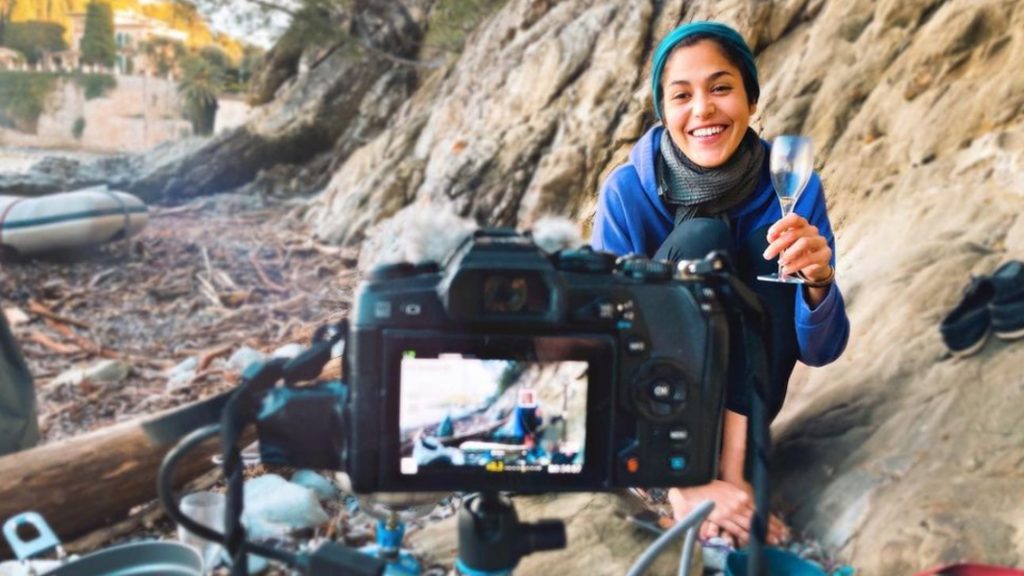 Awkwards Travel is one of the OG travel channels. (Picture: Awkwards Travel)
Unfortunately, while IRL and travelling streams can be quite exciting, they also come with an increased risk of unforeseen circumstances and potentially dangerous situations.
This, of course, doesn't happen often, but people are strange and sometimes they react weirdly when they see that someone is filming and talking on the street. And then there are those people who are simply awful and do terrible things.
Tallulah, the female member of Awkwards Travel, was alone in Bangkok, Thailand, and earlier this morning, on 27th May, she has decided to use her free time to do what she loves the most, to simply walk around the city and explore it together with her viewers as she livestreams her adventures in the city.
Unfortunately, what started as a pleasant walk ended in horror for the streamer, as Tallulah experienced sexual assault during the stream.
She was walking down the street, enjoying sights, and chatting with her viewers when suddenly a man appeared in front of her.
"No touch me, please," Tallulah said to the man and started speeding up, clearly scared.
But the man, who can now be seen on the camera as he is behind her and not wearing a mask, started running and attacked her from behind, causing Tallulah to scream in terror: "Stop it!"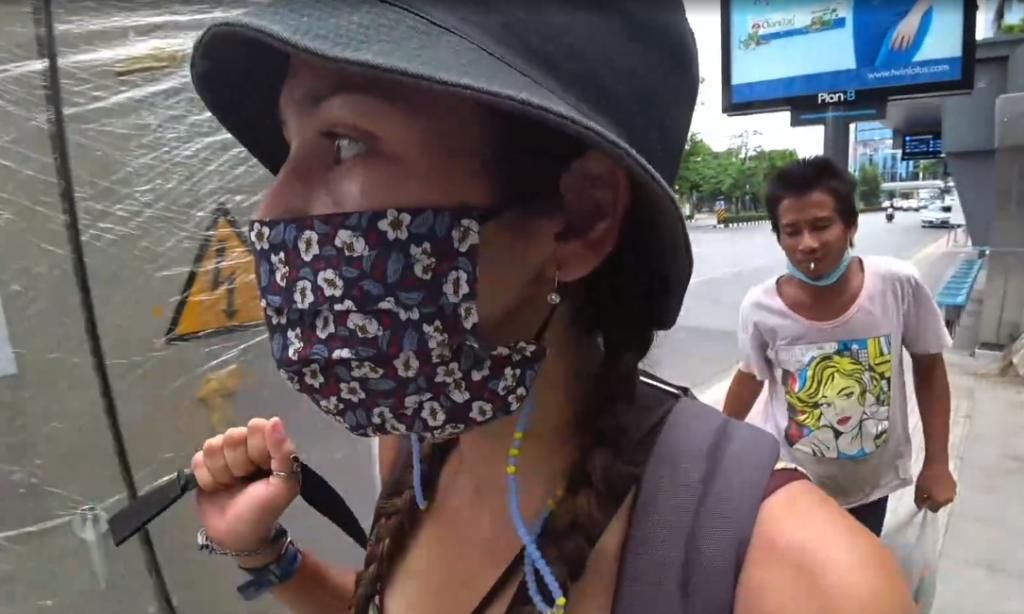 The moment of attack. (Picture: Awkwards Travel)
The man then crossed the street, moving away from Tallulah, leaving her horrified.
"I'm ok, I'm ok," she said to viewers, crying and quickly moving away from the place of the incident.
"No, no wallet, he just touched me," she explained what happened. "It was just weird, probably just a weird guy. He scared the hell out of me."
She then continued her streaming session for several more hours as she explained that she feels safer with her viewers being there with her.
After the stream ended, she posted a tweet to let her fans know that she will not be streaming tomorrow.
"Hey, Awkwards I'm not streaming tomorrow. Going to the police to report the incident that happened this afternoon. It's gonna be traumatic but I must to make sure this doesn't happen to any other girls. Or anyone else!" she wrote. "Thanks for all your support today and your love!"
Hopefully, this will not have long-lasting consequences for her mental health and she will quickly forget this terrible incident, and police will be able to quickly track down the perpetrator.