While many expected a new game announcement following yesterday's reveal of Tony Hawk's Pro Skater 1 and 2 remasters, today's Summer Game Fest announcement was slightly different. 
Epic Games instead debuted a playable tech demo of Unreal Engine 5 running on PlayStation 5, showing an extreme level of detail which is touted as what's capable from next-gen consoles.
The demo itself is titled Lumen In The Land Of Nanite and looked akin to an Uncharted or Tomb Raider clone, showcasing an enormous level of detail on statues, lighting and fluid water effects, which can be loaded all at once. 
In the footage, they also explain the engine allows for greater animations, and 'Nanite virtualised micropolygon geometry" to build even more impressive landscapes and objects. 
A description reads: "Unreal Engine 5 empowers artists to achieve unprecedented levels of detail and interactivity, and brings these capabilities within practical reach of teams of all sizes through highly productive tools and content libraries."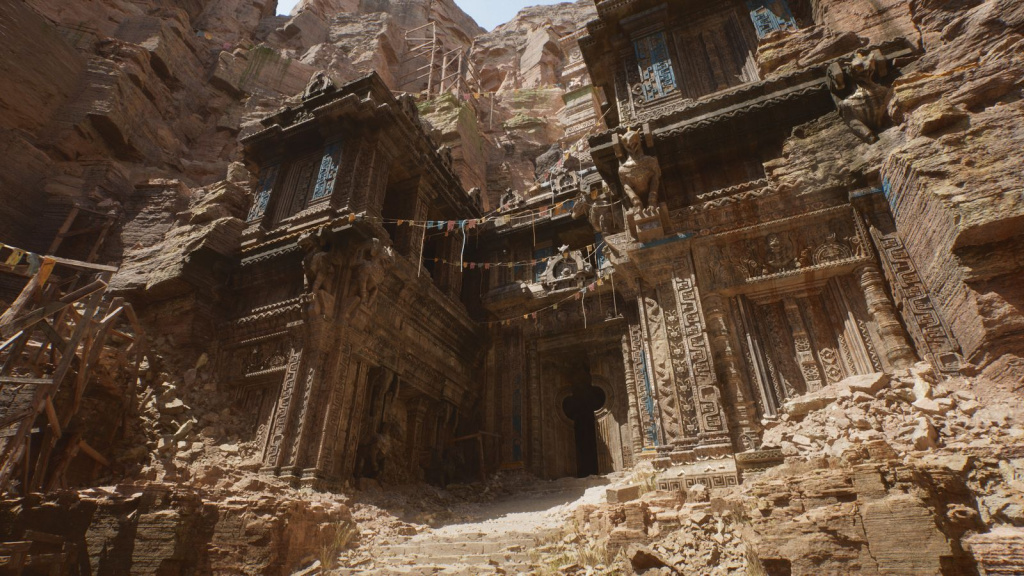 The level of detail is stunning (Picture: Epic Games) 
CEO of Epic Games, Tim Sweeney also teased what this could mean for the future of Fortnite while discussing the technology with Geoff Keighley, stating: "It puts a vast amount of new power in hands of all the creators who build Fortnite.
"What we have now is a very small fraction of what the game will be in the future."
Unreal Engine 5 is set to available on all platforms in 2021, meaning next-gen titles won't all look like this from the outset - although it's still an impressive demo of what's possible from the hardware perhaps in a few years.
According to Verge, Unreal Engine 5 will release as a preview earlier in the year and then as a full release late in 2021 supporting all platforms including PC, Mac, iOS and Android. 
PS5 and Xbox Series X are both scheduled to be released in holiday 2020.