If there's something that makes gaming communities as excited as the games themselves, that's gotta be the rumours and leaks about them.
There's something particularly appealing when it comes to leaks and rumours, and that's why everyone loves them.
Especially when it comes to Valve and their ever-elusive Half-Life 3, the game for which we are now almost certain that it will never see the light of the day.
Nonetheless, following the critical success of Half-Life: Alyx, it has been confirmed numerous times that Valve is back again in the business of making games and that they have several games in development, something that has recently been reaffirmed by Gabe Newell himself, in an interview with 1 News.
And among those unannounced new games, there's one whose code name has been circulating around for quite a while now: Citadel.
But what is this Citadel, and is this a new Valve's game? Let's take a look at what we know.
Is Citadel a new game by Valve?
Valve has never officially announced what's their next game, and given their policy, they probably won't until it's ready.
Still, there are numerous reason to believe that the Citadel project is indeed their next game.
It is known since early 2019 that Valve is working on three new VR games, one of them being Half-Life: Alyx, while leaks are suggesting that the next one will be Citadel.
The first strings of code mentioning "Citadel" were found in a Dota 2 update from April 2019, and since then it has been all but confirmed that "Citadel" is an independent Source 2 project.
What kind of game is Citadel?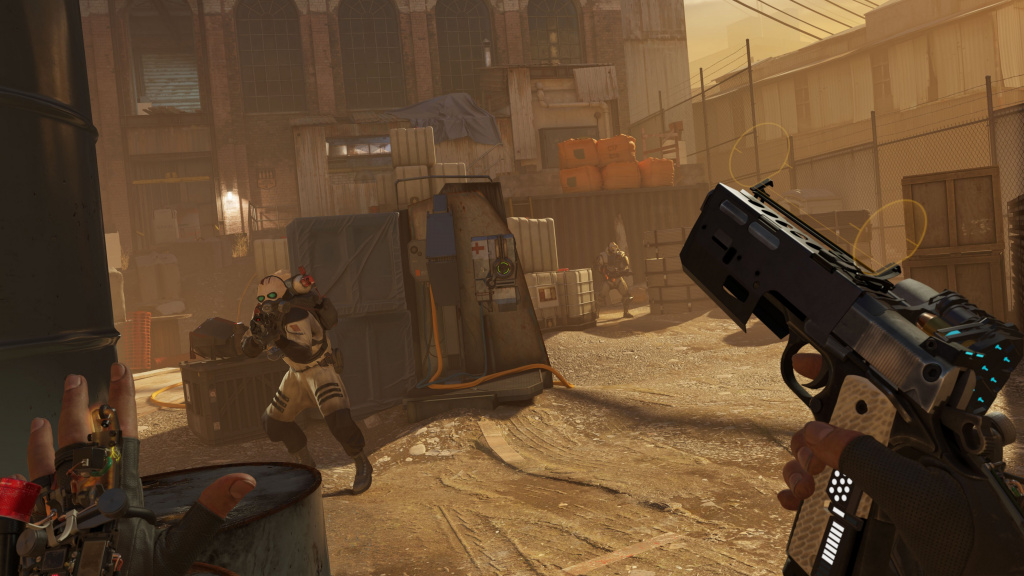 Citadel's VR controls will not be much different from Half-Life: Alyx, but the gameplay will be different (Picture: Valve)
The first few leaked lines of code mentioned above were related to AI bot navigation, stealth, and a top-down minimap, but that wasn't saying much about the game or what it could be.
Since the initial leaks, there hasn't been much other news about the game, because Valve's priority at the time was to finish Half-Life: Alyx.
The first semi-official confirmation that the next game is in development came in summer of 2020 when Geoff Keighley, the man behind The Game Awards, said that there is "a top-secret new VR project that another small team at Valve has been working on since the first part of 2018."
This has been revealed in Geoff's The Final Hours of Half-Life: Alyx interactive storybook.
Other pieces of information are coming from Tyler McVicker, the well-known Valve insider and a creator of Valve News Network.
Tyler is one of the most knowledgeable people when it comes to anything related to Valve, but even he emphasizes that some things he has shared about the Citadel project are in the realm of speculations and rumours.
According to McVicker: "Citadel's internal development structure revolves around, at least partially, a grid-based map."
Citadel features asymmetric gameplay which includes both VR and PC players without VR.
Tyler explains that Citadel is a multiplayer game and that there is a player levelling throughout gameplay, but states that it is not known what these levels change for players and how it influences the game.
He further says that the game has guns and ammunition and that "one or more players" have access to guns and clips within their inventory.
Apparently, one of the most important mechanics in the game are bots, which can be deployed by a player, and they can be either friendly or hostile.
Bots have different classes with many abilities and these classes can be offensive, defensive, or supportive.
What's particularly interesting is, as Tyler reports, some players will be able to gain control over these bots and "puppet" them. While they are doing that, they can record the movement of these bots and then reproduce that later in the game. We are not exactly sure what this means, but it definitely sounds intriguing.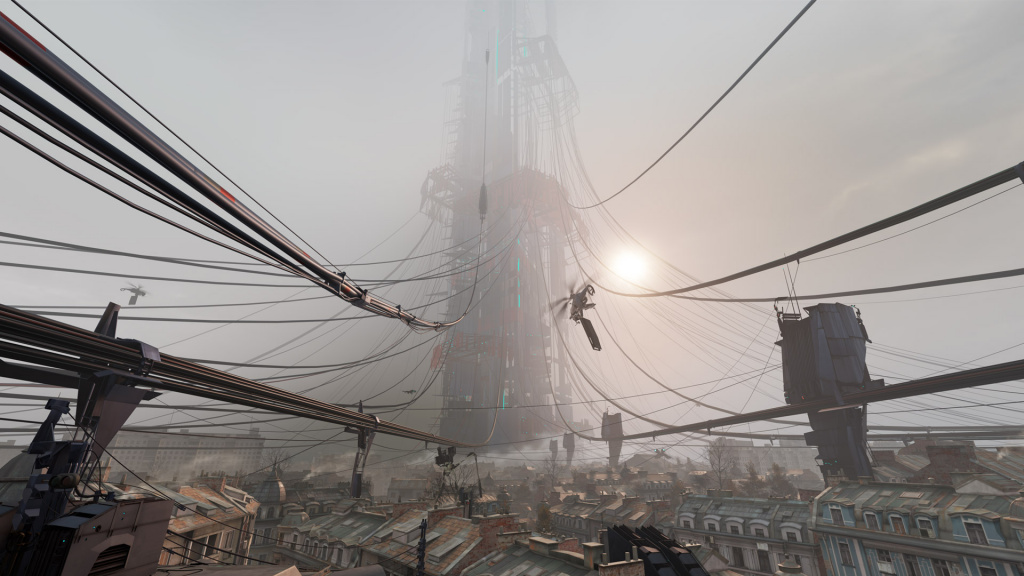 Citadel is using Source 2 engine and Half-Life: Alyx assets (Picture: Valve)
The game will use the same engine (Source 2) and assets as Half-Life: Alyx, and the feeling of playing the game when it comes to VR will be very similar to Alyx, just with the different gameplay elements.
On the other hand, PC players will see "a grid-based arena" and it seems that a PC player might be the one who is "the main enemy" while VR players might work together in order to overcome the PC player and the obstacles (bots, etc) he's setting up against them.
Still, Tyler emphasizes that this is also speculation and that the number of players is currently unknown, as well as who's playing against who.
Citadel leaks in 2021
The most recent leaks about the game came in January 2021, just around the same time when Gabe did an aforementioned interview.
The leak is again coming from Dota 2, this time with an update released on 19th January 2021.
This update is related to the announcement of The Dota Pro Circuit Winter 2021 season, and with the update, amongst other things, Valve wants to bring the CS:GO Overwatch system to Dota 2.
This has led to an updated demo system for Source 2 which will be used to all currently known Source 2 projects, and when people checked the code, one of the listed projects was Citadel, along with a bunch of new pieces of information.
This has been datamined by Pavel Djundik, the creator of SteamDB.
Dota 2 got upgraded demo format, there's a new demoinfo2.txt file which lists encoders.

There are CS:GO and Citadel specific encoders.https://t.co/7PabkusbNzpic.twitter.com/Zpmf860SSu

— Pavel Djundik (@thexpaw) January 19, 2021
And this demoinfo2.txt file contains a lot of details related to the Citadel project.
According to the demo file and DLL files from the update, players in Citadel will have primary and secondary ammo, the size of players' clip can be defined both before the game with the game's settings and during the game via console.
We've mentioned classes earlier, but now it seems that players will have subclass as well, something players will be able to pick before the round begins, while abilities will be equippable items during the games, with slots dedicated to them.

Some of the leaked Citadel strings from the Dota 2 update (Picture: Tyler McVicker)
The file contains a lot of information in regards to players' movement, with phrases like leaping, mantling, and hurdling. Tyler McVicker suggests that this is related to PC players, because "Valve doesn't like moving VR players much".
The file also contains information on the camera - CameraFollowMode - which indicates a spectator mode.
Finally, details about some abilities have also been found. There's an ability to outmanoeuvre critical hits and another one that let players skin the flesh off of their enemies. What's really interesting is that the update mentions "bloody" and "alien" flesh as inventory items. What could this mean?
Will Citadel have a single-player story campaign?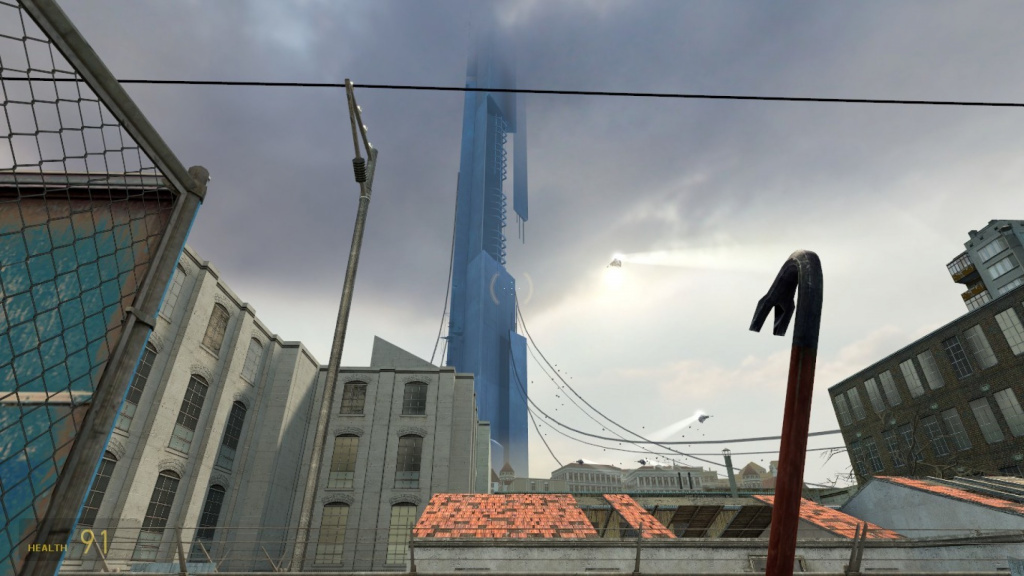 The Citadel is an iconic megastructure looming over City 17 (Picture: Valve)
According to Tyler, a single-player story campaign is currently being created.
It will have a fully-fledged story and it will be based in the Half-Life universe. It will be a new story, but nothing is known about the plot or characters at this moment.
If you are familiar with the Half-Life lore, then you probably know that the Citadel is a gigantic structure located in the epicentre of City 17, and it is one of the most recognizable Half-Life landmarks.
Will the story have any connections with the Citadel? We don't know. 
Citadel release date: When will the next Valve game be released? 
Given that the game is in development since early 2018 and that Tyler McVicker states that Valve has internally decided to fully focus on the game's production in order to release it as soon as possible, our expectation is that the game will be released sometime in early 2022.
And there you have it, that's everything we currently know about the project Citadel, Valve's next VR game.
Keep in mind that the game hasn't even been officially announced yet, so everything you've read here, take it with a grain of salt.
And make sure to come back to this article from time to time, as we will be updating it with the new information.