Assassin's Creed Valhalla is a game filled with secrets that players have been continuously discovering ever since it released this past 10th November. 
One of the biggest intrigues that fans have been trying to unveil is that of Excalibur's location, as King Arthur's weapon of choice demands a bit of grind from players to unlock it.
Where is Excalibur in Assassin's Creed Valhalla?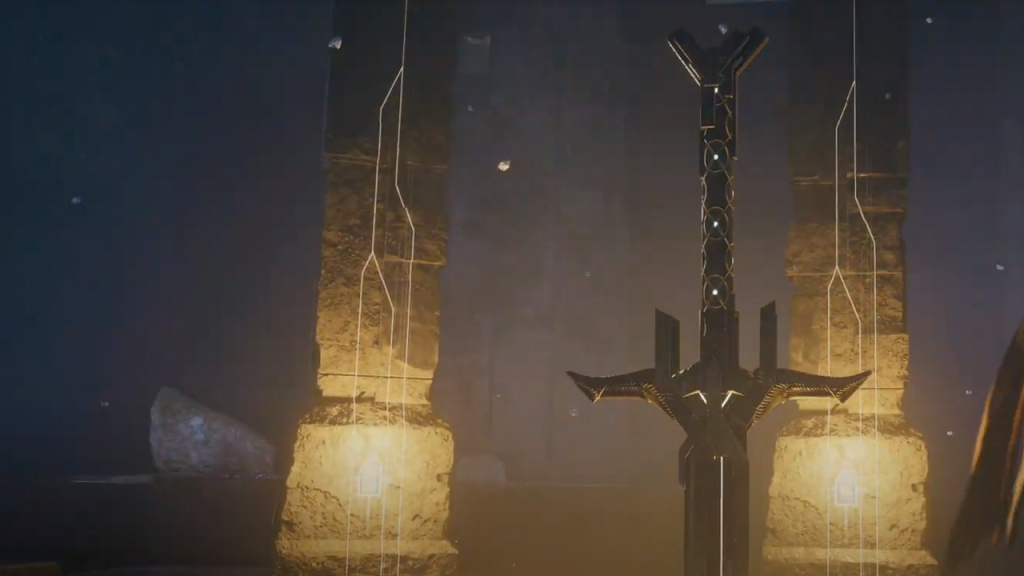 (Photo: Ubisoft)
To find the mythical sword, you need to head out to Myrdinn's Cave, which is in Hamtunscire. The cave itself is near Stonehenge, here's where to locate it on the map.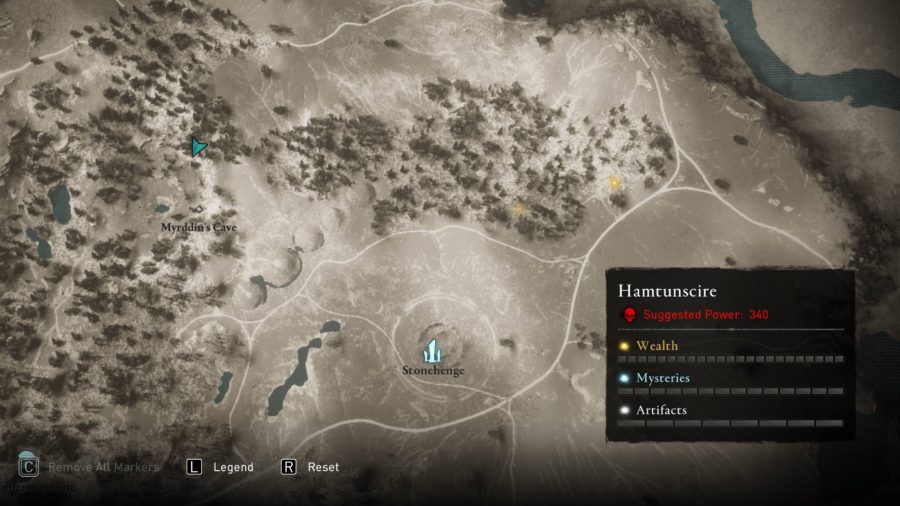 (Photo: Ubisoft)
Before you go jumping through hoops and loops inside the maze, you'll need to make sure you collect 11 tablets, these are called the Treasures of Britain, and as you might've guessed, you'll run into them across England.
The way to get your hands on each tablet is different, some require you to explore caves or mines, while others demand you take on Zealot's to claim them. 
Zealots are almost boss-like enemies that represent the Order of the Ancients and roam around Valhalla's map looking for a challenge riding their horses and armed to the teeth, so bring your A-game when facing them.
There are 11 Tablets to get, so get your map out and go in search of them at these locations:
Essexe – Sancta Maria Abbey (Zealot)
Suthsexe – Crawley (Zealot
Cent – Tonbridge Monastery (Zealot)
Essexe – Old Cellar
Suthsexe – Santlacne Mine
Cent – Tonbridge Monastery (Zealot)
Cent – Cavern of Trials
East Anglia – Grimes Graves
Hamtunscire – Red Lichen Cavern
Hamtunscire – Wocig
Eurvicscire – Wiccan's Cave
Snotinghamscire – Deoraby Spar Cavern
If you want an in-depth guide into getting to these locations, check out Arekkz Gaming's amazing playthrough.
Assassin's Creed Valhalla - Excalibur stats
Naturally, a weapon of Excalibur's stature deserves some of the best stats in the game, check them out below:
ATK: 122
Stun: 86
Weight: 18
Speed: 40
Crit: 67
Bonus: Heavy Finishers and Criticals blind all enemies around.
Rune slots: 2
For more on Assassin's Creed Valhalla, check out how to get a wolf as a companion and our in-depth review of the game.