One of the most successful titles of the long-running franchise, Assassin's Creed: Valhalla has been a seemingly never-ending journey of cunning combat through the Viking era. Since its release, the popular title has already received three major expansions, the most recent being The Dawn of Ragnarök.
Keeping the content flowing, Ubisoft is now unveiling the plans for the next phase of ACV. Here's everything you can expect to see in the near future as part of the Assassin's Creed Valhalla content roadmap for April and May 2022.
Assassin's Creed Valhalla upcoming content May-April 2022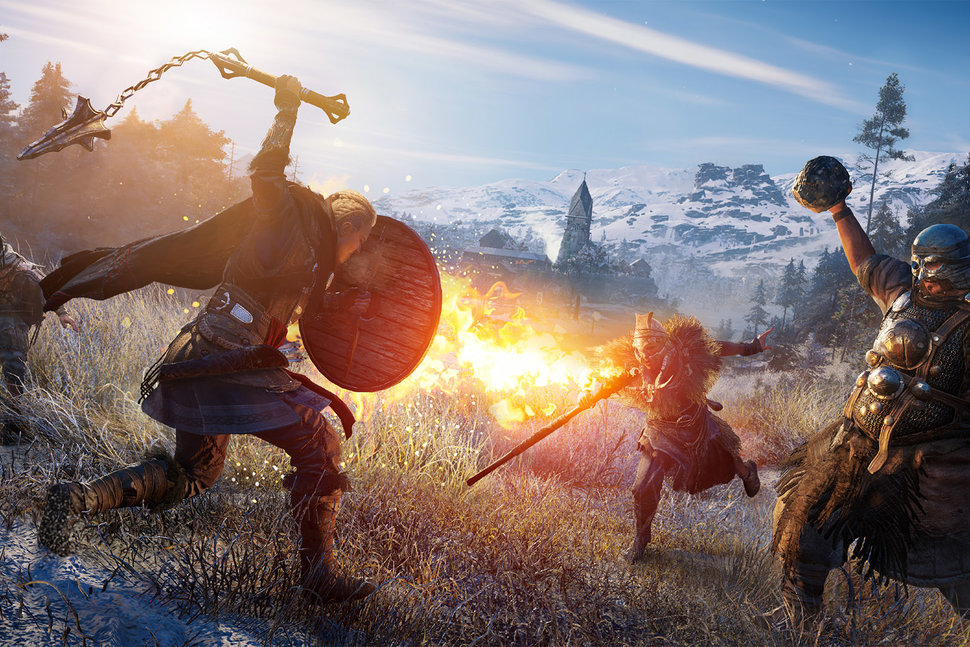 The game developers have made a concerted effort to keep ACV fresh and exciting since its release. Frequent updates and rewards drops have kept players engaged and on the edge of their seats as the legendary franchise continues.
Players will have much to look forward to in April and May of 2022 as Ubisoft just laid out the roadmap of upcoming content. Check out the full list of updates and patches below.
ACV content roadmap April and May 2022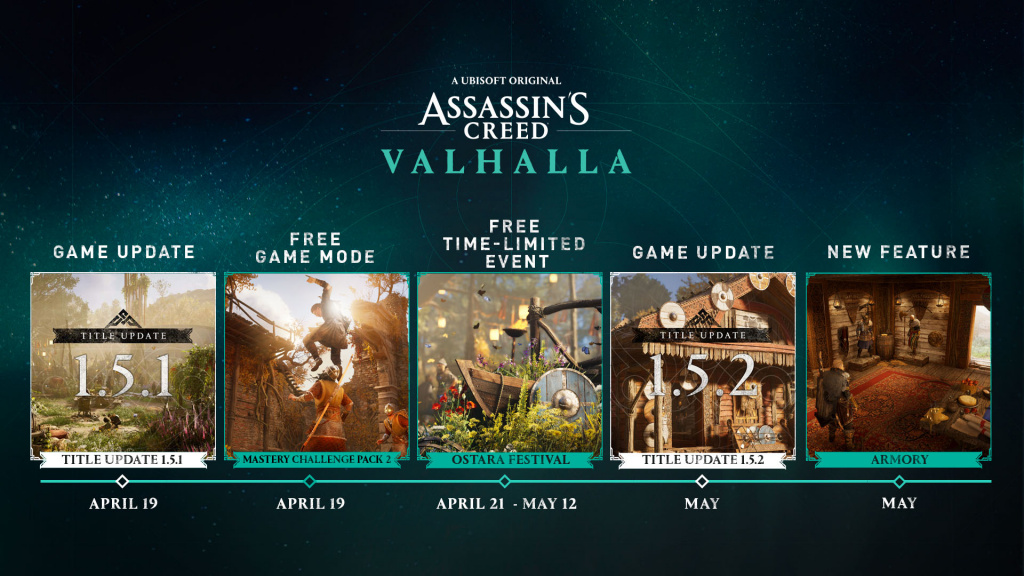 Title Update 1.5.1 - 19th April
Beginning on 19th April, the next patch will be rolled out as Title Update 1.5.1 will go live. While there has not been any further information unveiled at this time as to what players can expect in the patch, it will likely set the stage with any necessary fixes for the important content to follow.
Mastery Challenge Pack 2 - 19th April
After many leaks were suggesting a set of new Mastery Challenges was in the works, we now have confirmation of the arrival date. Likely set up by Title Update 1.5.1 the Mastery Challenge Pack 2 will also arrive on 19th April with an all-new set of trophies for players to work towards.
Players will locate various shrines across the ACV map using a myriad of combat, archery, and stealth skills. In addition to testing and improving combat skills, Mastery Challenges also include exclusive rewards and a mythical mystery.
Ostara Festival - 21st April-12th May
The next themed event will arrive on 21st April when the Ostara Festival goes live on Ubisoft servers. Festivals are awesome events in Assassin's Creed Valhalla, typically providing limited-time game modes, exclusive rewards, and much more.
The Oskoria Festival was a massive success when it was released in November of 2021. Look for more exciting content when the Ostara Festival begins on 21st April, it will run until 12th May.
Title Update 1.5.2 - May
The second title update unveiled on the content roadmap, patch 1.5.2 will likely set players up for the next content drop when the Armory goes live in May. There has not yet been an official date released but expect to see this update following the Ostara Festival.
Armory (New Feature) - May
The last piece of information on the ACV April-May 2022 content roadmap, a new feature titled Armory will release in May. This feature will likely be the result of Update 1.5.2 but neither has been given a definitive date at this time.
We'll be sure to monitor the situation closely for the May content drop and will provide you with the information as soon as it's made available. Make sure to keep up with our dedicated Assassin's Creed tab to stay tuned for all the action.
Featured image courtesy of Ubisoft.