Guns are always rising and falling in Warzone, or at least I think that's how that saying goes.
A patch dropped this week for Call of Duty: Warzone and it brought yet another nerf to the ridiculously OP Mac-10 and DMR thus creating the opportunity for a new gun to rise to the top of the meta tree. 
And it looks like its the CR-56 AMAX that has put itself into contention as the best gun in Warzone, or at least thats the thoughts of Nick "NICKMERCS" Kolcheff who, in his latest YouTube video, revealed a CR-56 AMAX loadout that he believes is unrivalled in the game.

NICKMERCS believes the AMAX is currently the top dog in Warzone Season 1. (Picture: Activision Blizzard)
And he believes this even while conceding that he and the AMAX "don't see eye-to-eye" yet though based off his performance in the game after the reveal, where he drops 25 kills, you'd be forgiven for thinking that was a joke.
NICKMERCS' best CR-56 AMAX for Warzone Season 1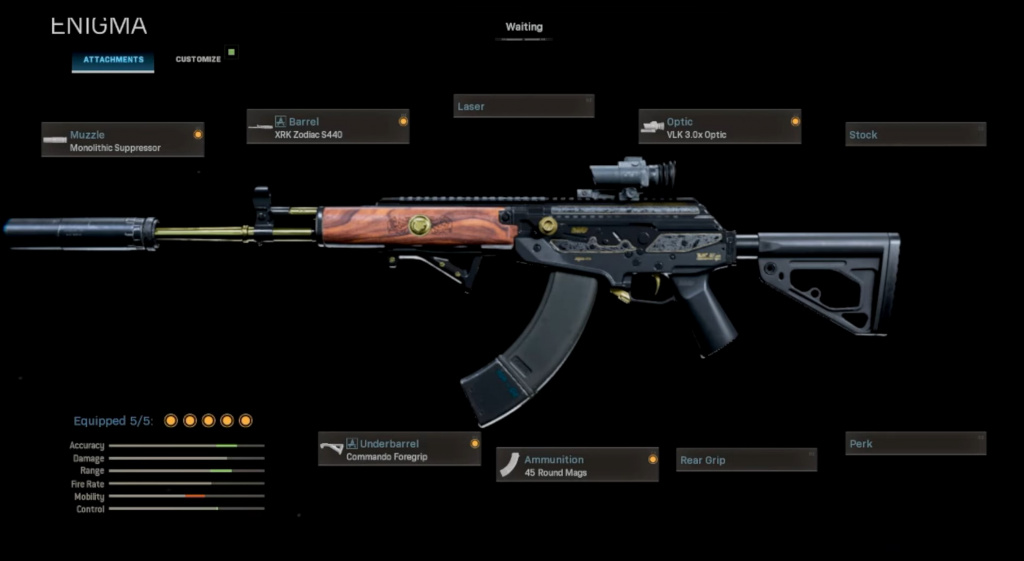 (Picture: NICKMERCS)
Muzzle: Monolithic Suppressor
Barrel: XRK Zodiac S440
Optic: VLK 3.0x Optic
Underbarrel: Commando Foregrip
Ammunition: 45 Round Mags
NICKMERCS has opted for the ever-present Monolithic Supressor which increases the guns effective range and reduces the amount of noise it makes, at a small hit to ADS Speed/Steadiness and mobility.
The XRK Zodiac S440 increases the bullet velocity again giving the AMAX more effective range. It also helps with recoil control. ADS and movement speed are again impacted.
To make the most of all this extra range the VLK 3.0x Optic gives you a near clear scope with just the right amount of zoomification.
The Commando Foregrip will help control vertical recoil which can be substantial without.
The 45 Round Mag is a given at this point, allowing you to stay in the action for longer.
Check out how NICKMERCS gets on with the gun in a game with TimTheTatman, Swagg, and SypherPK.