Raven Software, the studio who handles Call of Duty: Warzone,
banned more than 60,000 accounts
early in February 2021 and promised they are "stepping up anti-cheat efforts on all fronts." Despite these efforts, Warzone still clearly has a cheater problem. In a recent stream on Twitch, popular content Tom "Syndicate" Cassel ran into another hacker and proceeded to mock the game's anti-cheat efforts.
Syndicate on Warzone anti-cheat
Tom "Syndicate" Cassel has over 9 million subscribers on YouTube, and a massive 3.1 million followers on Twitch. 
In a recent Twitch stream, thousands of fans watched as Syndicate ran into a hacker in a Warzone match.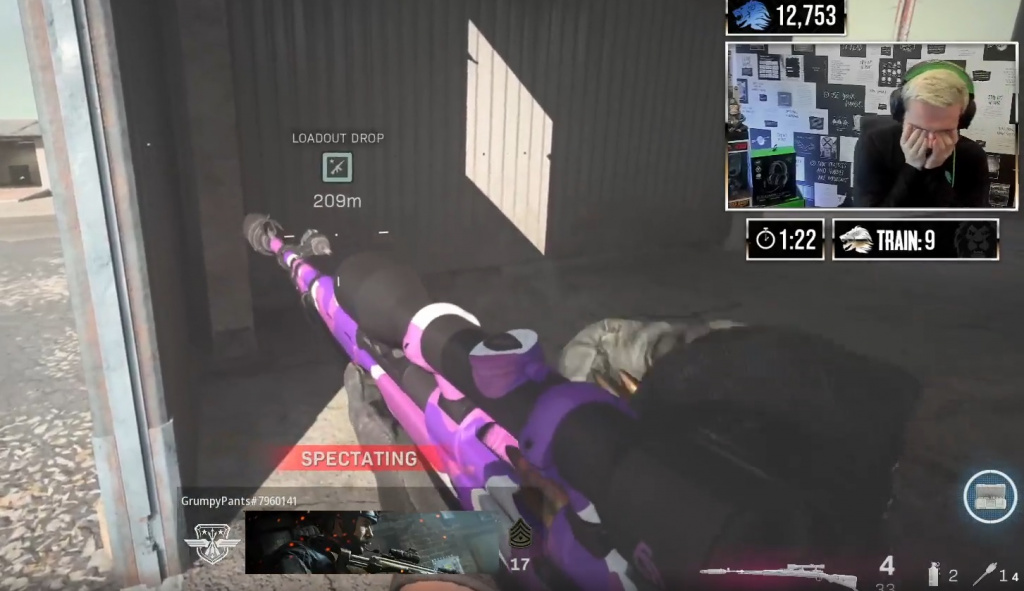 (Picture: Syndicate)
In a solo game of Warzone on Verdansk, Syndicate got dunked by a clear cheater.
Spectating the player after death, Syndicate sat on and watched as the cheater sniped enemies across the map, hitting headshot after headshot. 
While watching the cheater play, Syndicate mocked the recent ban wave efforts, stating: "Didn't they just put out like another tweet, being like.. we're so proud that we've banned another wave, and we've stepped up our anti-cheat, and then..."
Syndicate continued taking off his glasses and laughing at the whole ordeal. 
The Warzone hacker in question even won the match by sniping an enemy through a wall, adding even more insult to injury.
After the cheater won the match, Syndicate in a high-pitched voice said: "it's fine, it's fine, absolutely fine."
With Warzone Season 2 releasing on 25th February, one can only hope Raven Software and Activision deploy even more anti-cheat efforts. 
Despite efforts already being made, cheating in Warzone is clearly still running rampant.