Clashers are in for a treat with Clash Royale Clan Wars 2. In the upcoming update, Supercell is improving the Clan Wars experience in significant ways. However, it is important to note Clan Wars 2 is not Clash Royale Season 13, which the developer still has to reveal to its mammoth player base.
Clash Royale Clan Wars 2 release date
Clash Royale Clan Wars 2 has a release date window of "August 2020". Expect the update to drop alongside Season 14, at around the 3rd to 6th August.
At the time of writing, however, Supercell has not revealed the exact release date for Clash Royale Clan Wars 2.
PvE Boat Battles
Clash Royale has always been about playing directly against others on your mobile device. With Boat Battles, Clash Royale will get it's first PvE Content.
While Supercell hasn't shared much about Clash Royale Boat Battles, we do have a few details.
Clan Wars 2.0 is designed to be a completely new experience. Gone are the rigid structure of the Collection and War Days. Instead, clans will sail down the river on Clan Boats, collecting rewards for yourself and your clan along the way.
What is a Clan Boat? - Well, Community Manager Drew explains: "Think of it as a giant floating clan chest"
Clan Boat Battles - You will then attack other clans' clan boats with your own clan boat. How powerful your clan boat is equipped for attack/defence depends on how well your members did during the Duel phase.
Clan Boat Battles objective - The main objective of the Clan Boat Battles is to win points that will advance your Clan Boat towards the finish line. The winner of the clan war is determined by the accrued points from each round of clan boat battles.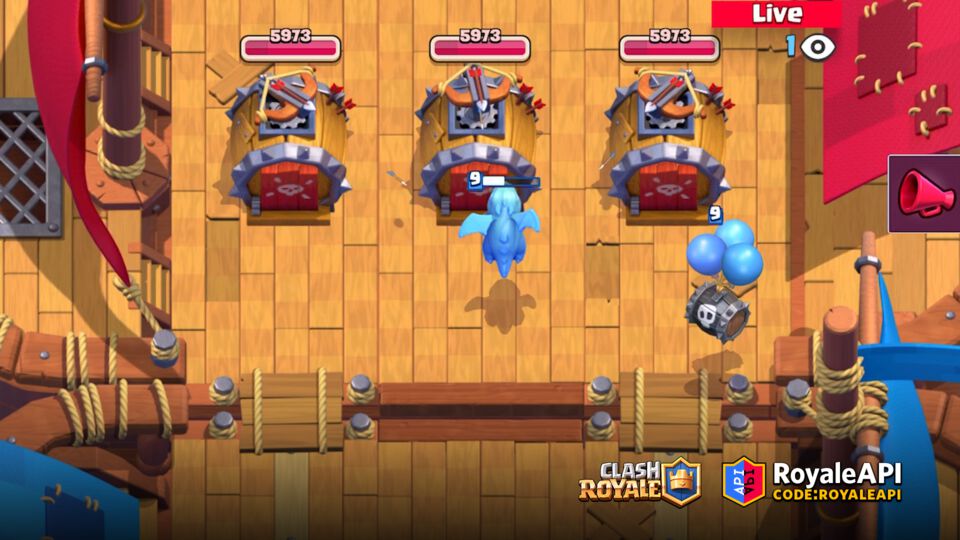 The first screenshot of Clash Royale Boat Battles (Picture: Supercell)
Supercell explains why they went with a PvE structure: "The advantage of PvE is that you can battle against other boats whenever you like (async) and will not require other players to be online at the same time (sync).
"This means that clans will be able to compete directly against the other clans within the same group - unlike Clan War 1.0, where you are never playing your final battles against players in the same group (the 5 clans), but those from the same pool (everyone in Legendary)."
Clash Royale Duels
Your Clan Boat's power depends on how well your clan did in the Duel phase. This is where Clash Royale Duels, a new mode, comes into play.
Very little is known about Clash Royale Duels so far, as Supercell only shared a few details, namely:
Duels will be the most epic battles in all of Clash Royale.
You will need a couple of decks to master them.
Cards and/or rewards earned from the Duels will be used to set up defences on your clan's own Clan Boat.
Clan members will play duels against other players in a best-of-three (BO3) match to earn cards as well as rewards.
Every member will be able to contribute equally (level-independent).
Players will construct 4 decks to play in these duels, and they must include different win-conditions.

You will need to master four decks for Clash Royale Duels (Picture: Supercell)
Clash Royale Clan Wars 2 Leagues
The third step for a clan in the Clash Royale Clan Wars 2 is Leagues. Supercell will share more details of the Clan Wars 2 Leagues in Clash Royale at a later date.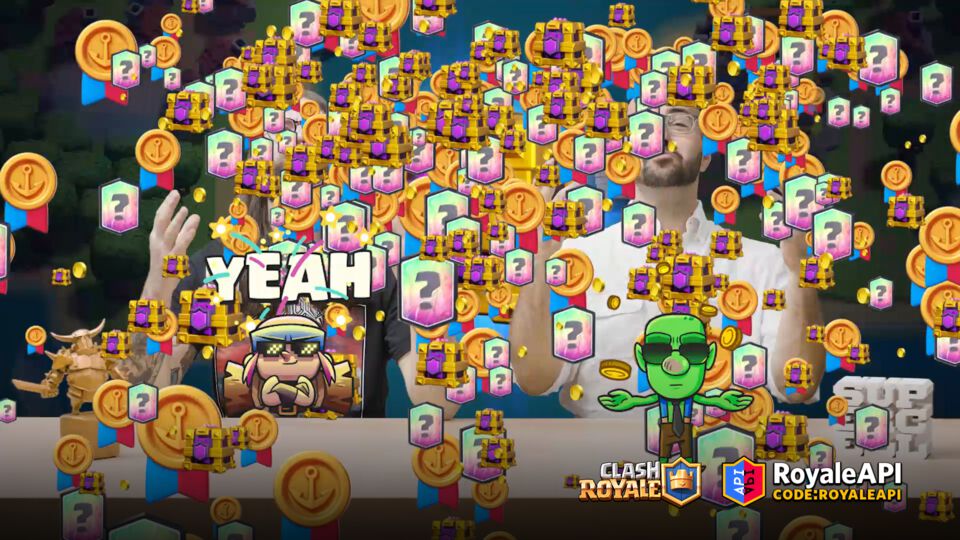 Rewards, rewards everywhere! (Picture: Supercell)
All we know for now is how the Clan Wars 2 Leagues aims to be inclusive to all players, regardless of their level. Apparently, it will also be the best way to earn the biggest rewards.
In short, Clan Wars 2 will have three steps: 1v1 Duels, followed by PvE Boat Battles, then ending with Leagues.
This is definitely an exciting update for Clashers to look forward to. We will keep you in the loop as soon as we get more information, not only on this big Clash Royale Clan Wars 2 update with a release date window, but also on the upcoming Season 13 balance changes and additions.