Call of Duty Mobile Season 5 is here, so if you're looking for a low recoil gun to get the job done, then you've come to the right place. The HBRa3 Assault Rifle (AR) is a great weapon to include in your arsenal, boasting lethal high damage, fast firing rates, and overall great accuracy. 
This balanced weapon is a perfect option for close to mid-range combat, making it a versatile option for your runs on the battlefield. We've selected a combination of attachments to make the HBRa3 even scarier, so check out our ultimate loadout for COD Mobile Season 5 below.
Best HBRa3 loadout for Season 5
The loadout that we selected will sacrifice some of the gun's already fantastic accuracy and controls, in exchange for additional mobility.
Although this gun doesn't exactly compare to the new CR-56 AMAX, we still expect to see the HBRa3 remain a popular pick throughout the new season.
Our loadout for the HBRa3 is below.
Optic: Classic Red Dot Sight
Ammunition: Fast Extended Mag
Stock: No Stock
Laser: OWC Laser - Tactical
Rear Grip: Stippled Grip Tape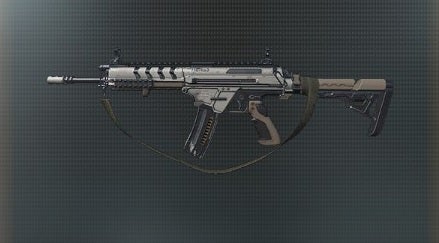 The Red Dot Sight Optic improves visibility and shooting at longer ranges, adding an additional 5 points to the HBRa3's accuracy and range stats. Although the Holographic Sight would provide a better view of targets, it has lower peripheral vision.
Of course, you can never go wrong with additional ammo. Since the HBRa3 already has a fantastic firing rate, it's best to pair it with the Fast Extended Mag to provide additional bullet capacity. 
The OWC Tactical Laser will further improve the HBRa3's accuracy by boosting aim down sight (ADS) speed and ADS bullet spread accuracy. The Stippled Grip Tape Rear Grip will further boost the ADS speed and also sprint-to-fire speed.
As previously mentioned, this best HBRa3 loadout for COD Mobile Season 5 is suitable for close to medium-range combat. You can therefore pair the HBRa3 with a long-range Sniper Rifle or a submachine gun like the Razerback for a broader spectrum of damage output.
Don't forget to check out our dedicated COD Mobile section for news, leaks, guides, weapon tier lists, loadouts, and more.
Header image via Activision.