The MSMC submachine gun has experienced quite the rollercoaster of a ride in COD Mobile. It has gone from being absolutely useless to firmly within the meta multiple times over. However, in Season 6, it seems to have found a home in the S-tier of COD Mobile SMGs. 
While some fans might disagree, the MSMC is an extremely viable close-range that can kill quicker than the QQ9 in many situations. Of course, the right loadout is always needed to ensure that a weapon is living up to its fullest potential. 
Best MSMC loadout in COD Mobile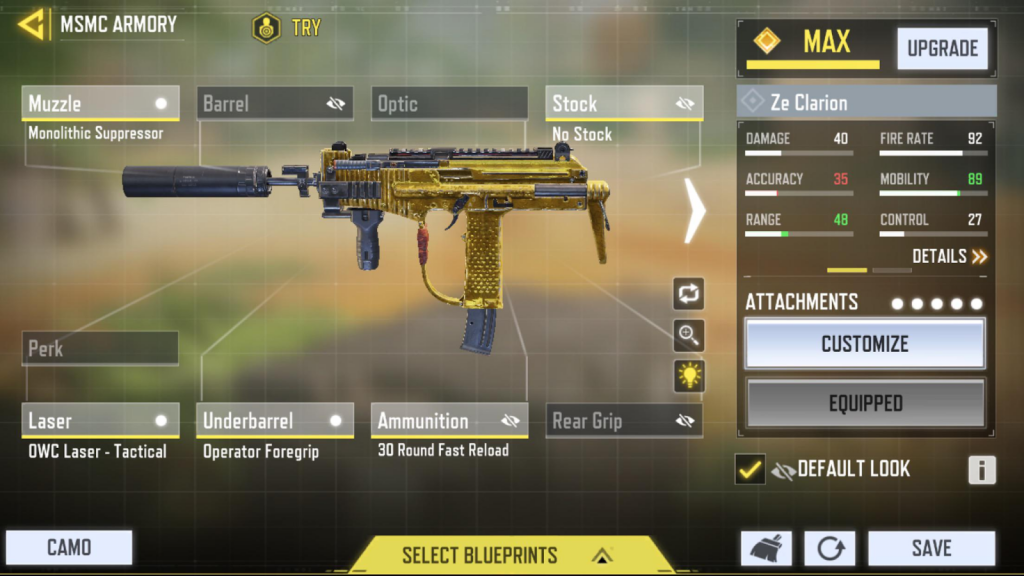 The biggest negative that many players have with the MSMC is its somewhat high vertical recoil. If you're not careful, the SMG can shoot straight up and not give you a prayer in the world of hitting your target. This can, of course, be fixed with the right gunsmith loadout, though. 
Barrel: OWC Ranger 
Stock: No Stock 
Laser: OWC Laser - Tactical 
Underbarrel: Operator Foregrip 
Ammunition: 30 Round Fast Reload 
For starters, the MSMC's vertical recoil is reduced significantly in this loadout. The OWC Ranger attachment reduces it along with boosting damage range and ADS spread bullet accuracy. The Operator Foregrip also lowers the recoil, allowing for players to lock onto enemies. 
To add some more ADS speed and bullet spread accuracy, the popular OWC Laser - Tactical attachment is in place. Its only negative is that it has a visible laser sight.
Finishing the loadout is the No Stock attachment, increasing sprint-to-fire time, and the 30 Round Fast Reload, which speeds up the MSMC's reload time. 
For more on all things COD Mobile, check out our dedicated section, which includes tier lists, gun guides, patch notes, and more.