Call of Duty: Mobile Season 8 is bringing a major change to the game's battle royale mode, and it's one which fans of the shooter have been calling for a long time -- a brand new map, called "Blackout." Well, when we say 'brand new', we really mean that it's new to COD Mobile. The map was the Call of Duty franchise's first foray in the battle royale genre: Black Ops 4 Blackout.
The current version of the Blackout map seems quite quaint in comparison to Verdansk -- a map which arguably has a lot more personality -- but it is undeniably the seed of Verdank's success, featuring several classic maps as POIs across its sprawling landscape.
If you haven't played Black Ops 4, or you simply can't remember, you may not know exactly which of these POIs are best to jump into for that all-important initial looting up. But don't worry because that is where this guide comes in handy. Here are all of the best landing spots in the COD Mobile Blackout map.
Best drop locations for Blackout in Call of Duty: Mobile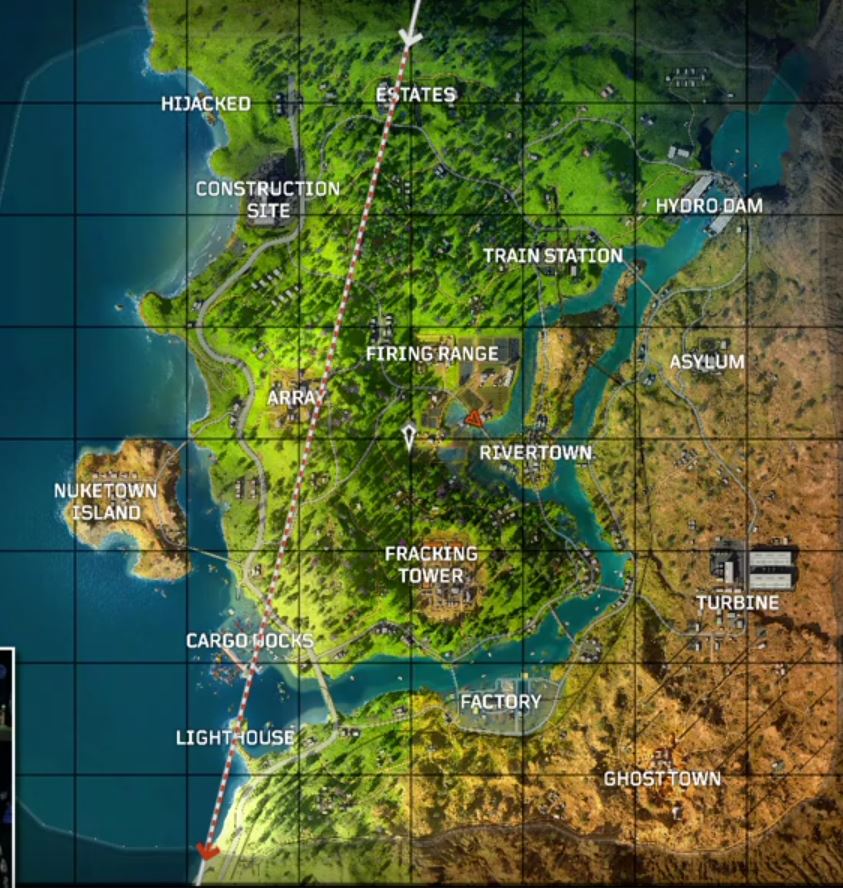 Blackout in Call of Duty: Mobile is based on the last version of the map, which was utilized in Black Ops 4 and includes the Ghost Town and Hijacked POIs.
Players that were previously able to play the map in Black Ops 4 will know that beyond the named POIs (which all contain their fair share of loot), there are a few other unnamed locations that can really help you get kitted out. Here are a few locations that you may want to check out.
The Lighthouse
Located directly South of Nuketown and to the North-West of Cargo Docks, the Lighthouse became one of the most contested dropzones in the game.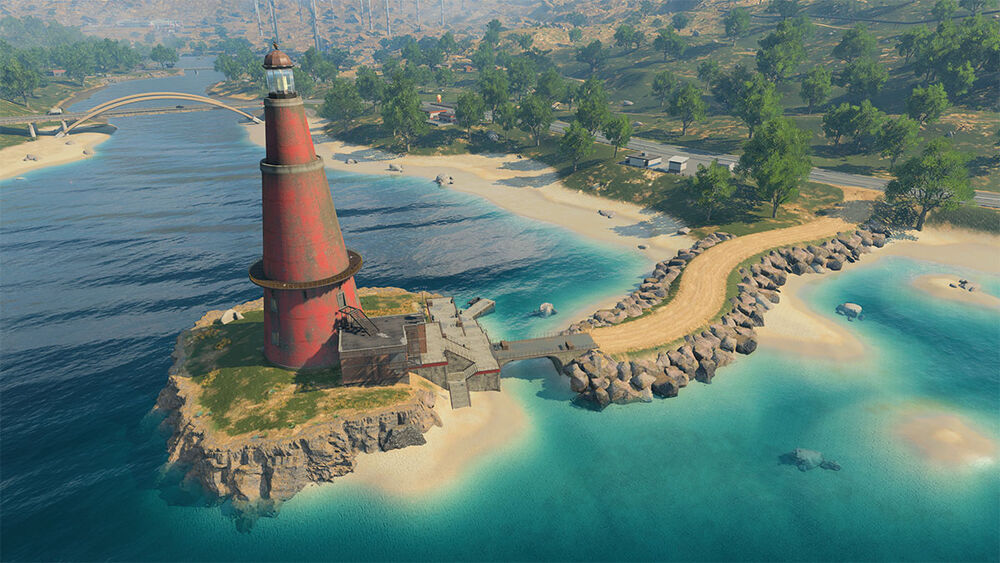 The key to coming out on top here is making sure you land on top of the gangways, grabbing a gun, and dominating those less accomplished at landing. Once the scrubs are mopped up, it's time to loot and there is plenty here to keep you satisfied.
Cranes above Cargo Docks
The entire POI of Cargo Docks is awash with weapons, but if you want to come out on top then there is no better way than landing on the cranes that dominate the terrain.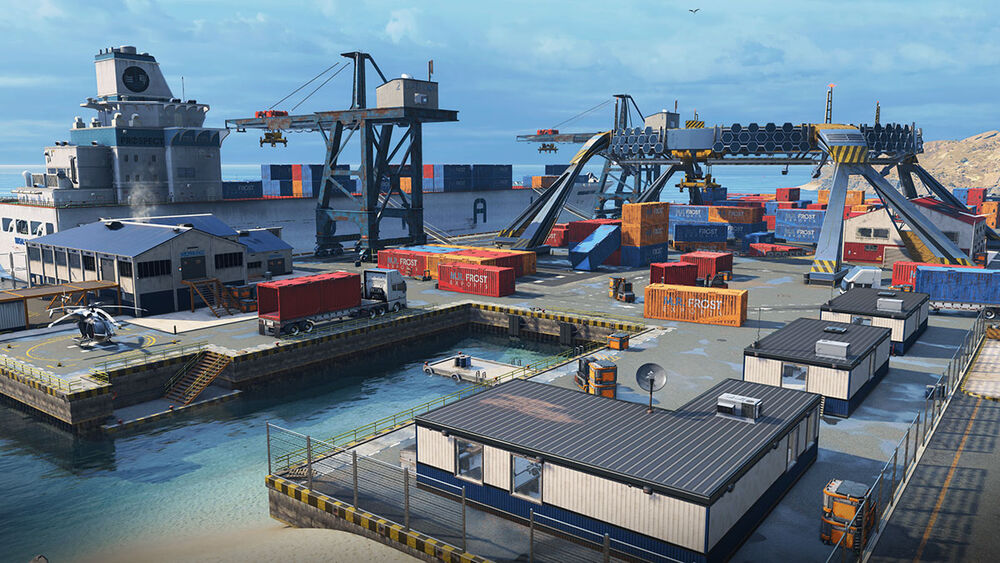 Like the Lighthouse, your parachuting will have to be on point, but if you manage, you will find a number of weapons and be in the perfect position to clean up the proverbial fish in the barrel.
South of Turbine
If you want to take a more scenic route to victory, then take a trip to the Turbine POI. Heading directly South of the Turbine can provide you with not only ample looting opportunities but also relatively little competition.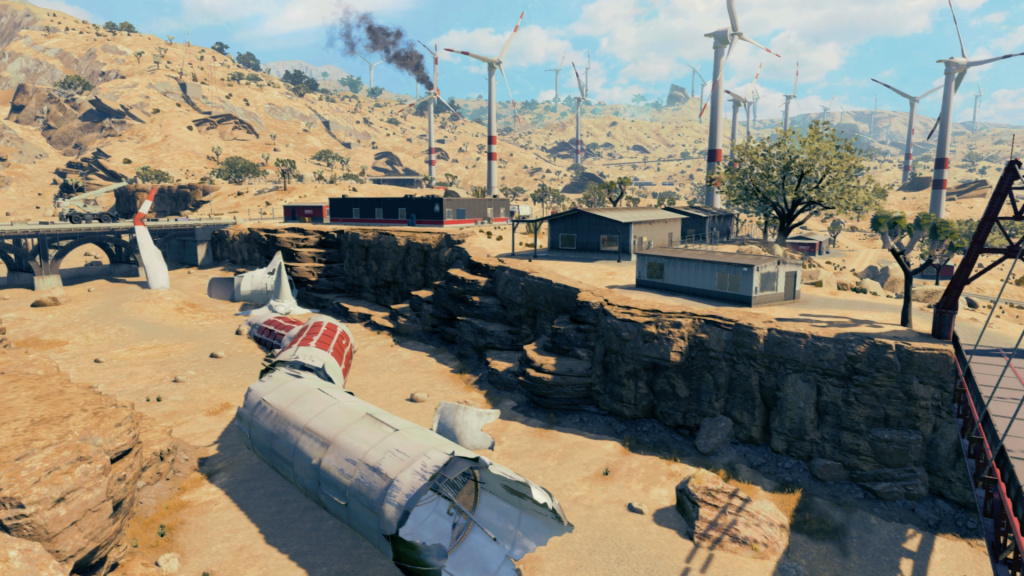 There are a number of outhouses and buildings scattered around, none absolutely brimming with loot but more than enough to get you moving. 
By positioning yourself here, you will also be situated at the edge of the map, meaning there is one direction you definitely don't need to keep an eye on, which will allow you to push forward with purpose.
For more news and guides, check out our dedicated COD: Mobile hub.
Featured image courtesy of Activision Blizzard.