Call of Duty: Mobile Season 11 "Final Snow" is feature-rich and boasts a slew of new content, including a new festive, holiday-themed map called "Icebreaker", as well as new game modes, rewards, and, of course, a shiny new battle pass.
The COD Mobile "Final Snow" patch update also introduced two new weapons to the game, namely the PKM LMG and D13 Sector, along with the usual weapon balance changes, although there were no balance changes to the LMG weapon class. Only the Kilo Bolt-Action, H20405, R9-0 and CBR4 received balance changes this season.
With the debut of the PKM to COD Mobile Season 11, we expect there to be a major shakeup to the meta. Moreover, many players to be looking for an edge in the game. So, without further ado, here are the best light machine guns (LMGs) to use in COD Mobile Season 11, ranked from best to worst.
COD Mobile Season 11 LMG tier list
In case you don't know, LMGs are weapons with large ammunition capacity and are capable of doing considerable damage that can shred opponents in seconds.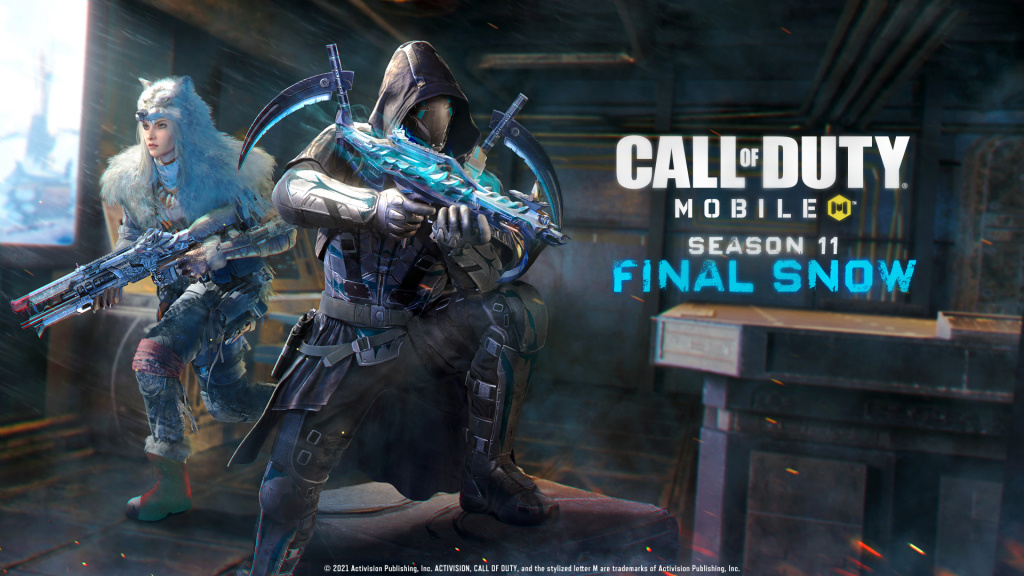 Note: Our tier lists are not an exact science; however, we do strive to make our LMG list as accurate as humanly possible.
Description of the tiers
S-Tier: Even without the perfect loadout, the S-Tier LMG in COD Mobile Season 11 is considered the best of the best. You can't go wrong.
A-Tier: With the right attachments and a great loadout that suits your playstyle, the A-Tier light machine guns can compete with the S-Tier.
B-Tier: LMGs in this tier can still pack a punch with the perfect loadout and should be considered average.
C-Tier: You will require the perfect loadout to make this LMG sing. Only effective in specific situations or for particular playstyles. 
D-Tier: The trash tier. You would be better off simply going for one of the other five LMGs on the list.
LMG tier list
There are eight LMGs in COD Mobile Season 11, including the newly released PKM. The current patch also brought no weapon balance changes to the LMG class, so we've ranked all the LMGs based on their meta performance. Of course, as the season progresses and the meta evolves, we will endeavour to update this list accordingly.
S-tier LMG: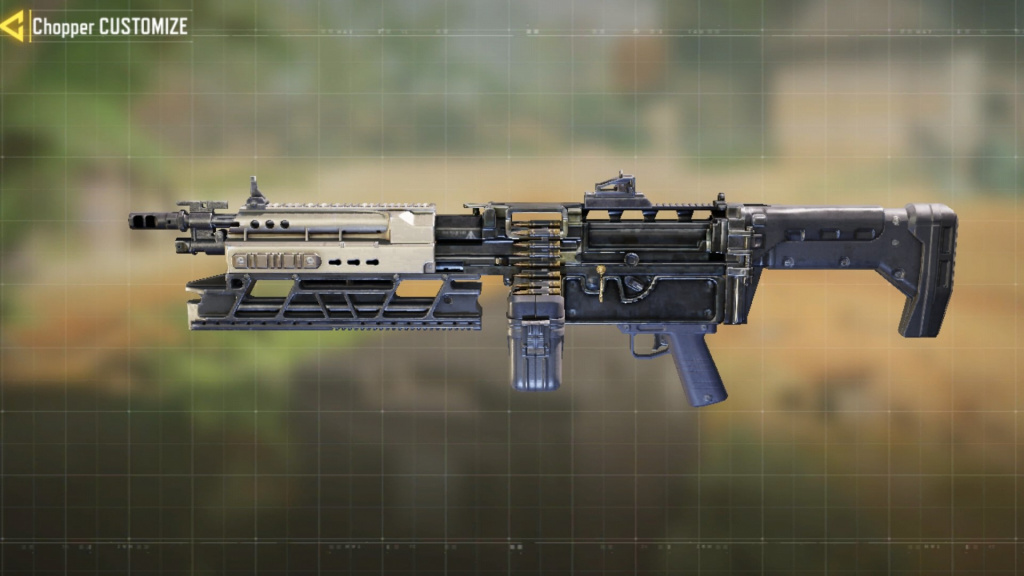 The Chopper is still the strongest LMG to use in COD Mobile and has been for quite some time now, boasting immense damage, solid fire rate and exceptional accuracy for its class. But, of course, you can further improve the Chopper by equipping the right attachments.
A-tier LMGs: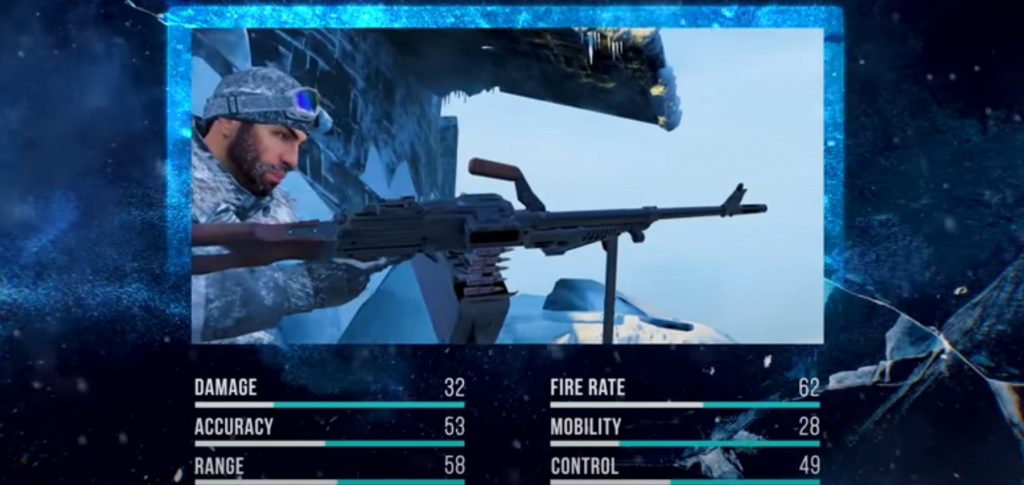 The Hades has continually demonstrated its prowess as an A-tier LMG in COD Mobile and is a near contender to the Chopper. Also, joining the Hades in the A-tier is the newly-introduced PKM since it boasts excellent base stats.
We should note that the PKM might have low mobility; however, the gun has a good fire rate, range and accuracy with respectable damage for its class.
The Holger 26 is another strong weapon with good damage and fire rate but is primarily held back by its high horizontal recoil, although you can mitigate this with the right attachments.
B-tier LMGs: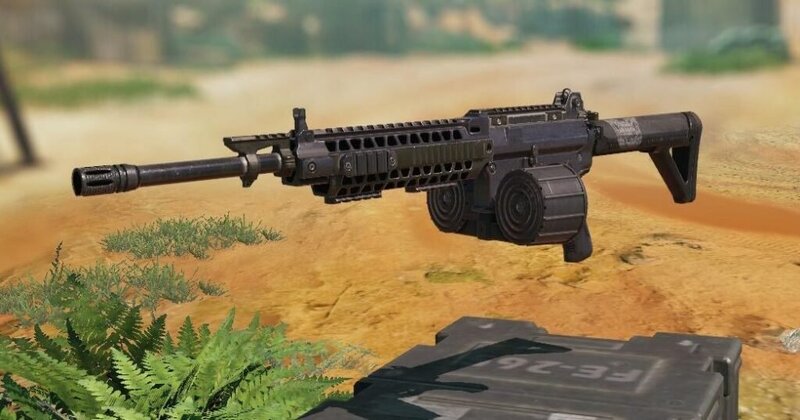 The M4LMG is a full automatic LMG and could be an A-tier weapon if it receives buffs in future patches; however, it remains in the B-tier for now.
Overall, it's a good gun to use, thanks to its reasonably high damage and fire rate. It's also got okayish accuracy, but you will need to equip the right attachments to improve its mobility and reduce its recoil control.
C-tier LMG: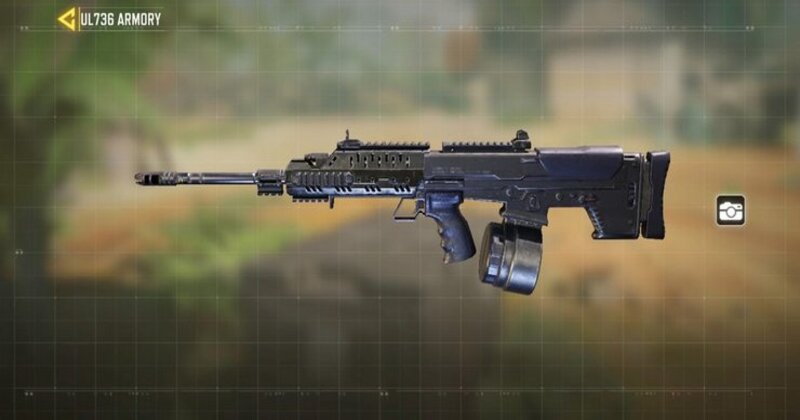 D-tier LMG: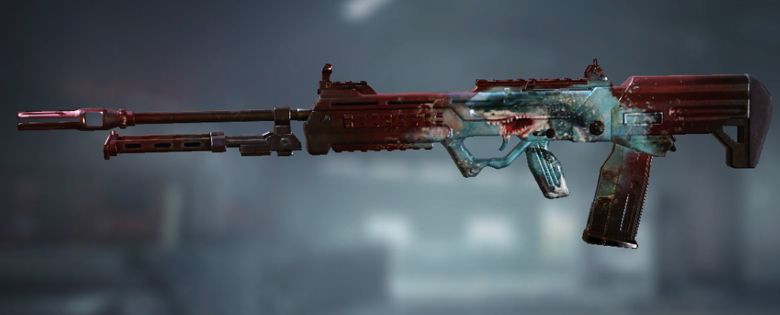 The S36 is still the worst LMG in COD Mobile Season 11. After a string of nerfs, the S36 is hard to control with a particularly high horizontal recoil spring. We suggest you use any other weapon on this LMG tier list.
That completes our list of the best LMGs in COD Mobile Season 11, ranked from best to worst, so you don't have to do the research. Disagree with our rankings? We don't care! Be sure to check out our Assault Rifle, SMG, and Sniper Rifle tier lists to be even more disappointed.
Check out our dedicated COD Mobile section, featuring all the news, guides, weapon tier lists, loadouts and more.
Featured image courtesy of Activision.