As
COD Mobile Season 5
rages on, and Activision is already preparing for
Season 6 with a test build
, is there really a better time than the present for Simon "Ghost" Riley to return to the mobile sensation? The answer is a resounding NO! Thanks to the Omnipotent Lucky Draw, Ghost has returned as a legendary operator skin entitled Retribution, alongside a dog companion, which players will likely throw their CP at Activision. Here's what you need to know about the COD Mobile Omnipotent Lucky Draw.
Omnipotent Lucky Draw - How to get Ghost and Shorty
The main rewards from the COD Mobile Omnipotent Lucky Draw is the legendary Ghost - Retribution character, and the Shorty - Last Resort legendary blueprint for the new shotgun, which, just like the lucky draw, releasing on 16th July 2021.
Activision explains the Ghost - Retribution character: "As a legendary character, Ghost – Retribution comes with a load of unique cosmetics, like a new pre-match Battle Royale pose featuring Riley, an in-game kill counter, a custom Battle Royale loot box, a custom lobby screen, and the first-ever customization to a Battle Royale class: Try out the Clown and see who arrives when using the Toy Bomb ability."
Further, you can get the legendary Shorty — Last Resort shotgun blueprint: "Based on the new Shorty shotgun introduced in Season 5, this legendary variant is certain to prove that Ghost means business."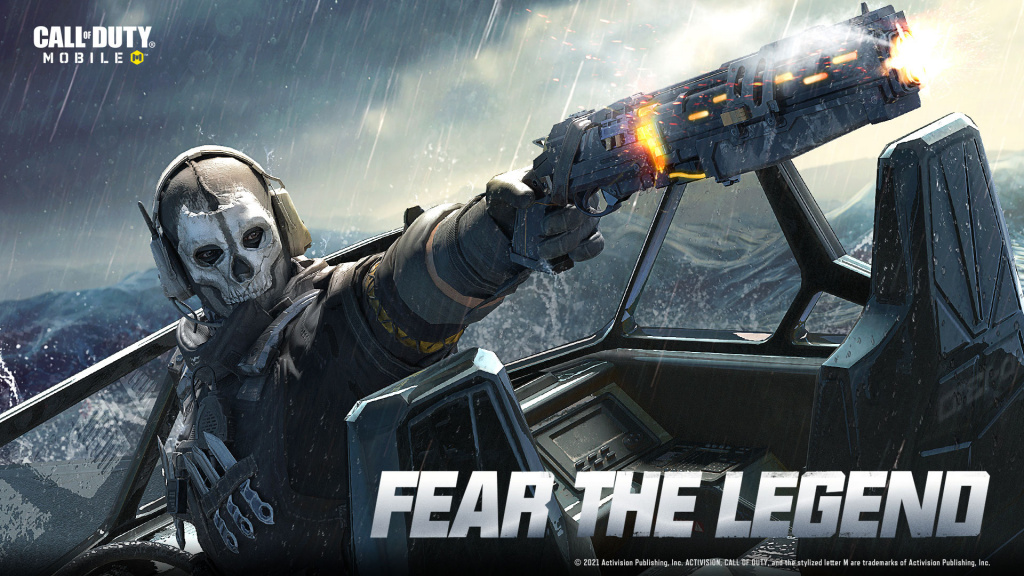 For those who don't know, you will have to spend CP for each spin in a COD Mobile Lucky Draw. It starts at 10 CP and doubles each time you spin, which means getting the rewards you want from the Omnipotent Lucky Draw can get expensive, if you don't get lucky, that is...
Basically, to get both the Ghost - Retribution character and the Last Resort blueprint for Shorty, all you need to do is log into the game and spend CP on the Omnipotent Lucky Draw until you get what you desire.
If you play 10 times, you get all the rewards.
All Omnipotent Lucky Draw rewards
Apart from the two highlighted rewards, players can get their hands on several other great rewards in the COD Mobile Omnipotent Lucky Draw.
Also available in the Omnipotent Lucky Draw is the Folding Knife – Comeback melee weapon blueprint, the M4 – Vengeance assault rifle blueprint, the Tank – Comeback vehicle skin, and the Put on a Show emote. Check out the full list of rewards below.
So there you have it, all the rewards for the COD Mobile Omnipotent Lucky Draw. Good luck to everyone trying to get their hands on Ghost - Retribution and Shorty - Last Resort! This is arguably the best Lucky Draw yet in Season 5, so don't miss out.
Don't forget to check out our dedicated COD Mobile section for news, gun guides, weapon tier lists, leaks and much more.