After weeks of teasing, Activision has finally revealed all the content coming our way with COD: Mobile Season 13, entitled Winter War. There will be new, snowy maps, new weapons and a scorestreak as previously leaked, a new mode called Grind, an event, and more. 
Here's everything you need to know about COD: Mobile Season 13, starting with the exact release date and time. 
COD: Mobile Season 13 release date & time
The thirteenth season of COD: Mobile will release on 21st December 2020 at 16:00 PT. For those in the UK, that's 00:00 on 22nd December 2020.
With the exact released time and date for COD: Mobile Season 13 now confirmed it is time to mark your calendar and set your alarm, as there will be a whole lot of content to dive into. 
Nuketown Russia and Holiday Raid
The two new maps coming with COD: Mobile Season 13 aren't completely new, as you've probably heard of both Nuketown and Raid before. The latter returns with holiday cheer, while Nuketown moves locations for COD: Mobile Season 13.
Nuketown Russia:
Nuketown Russia is now set in a nuclear testing site in snowy Chernobyl.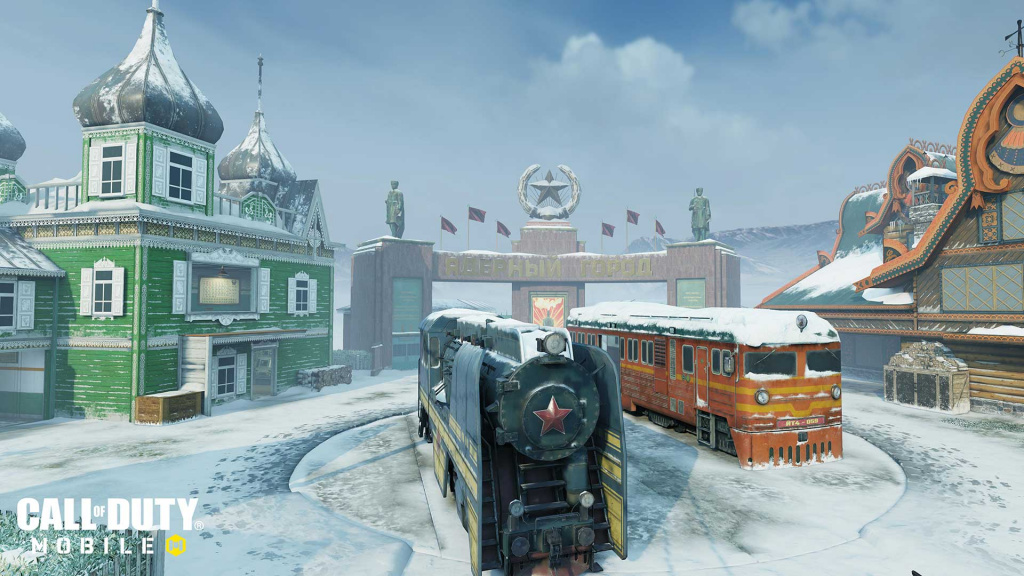 (Picture: Activision)
"Take up a position between the train cars and cut down enemies running through the street, or take your chances in one of the two buildings - just watch your back lest you get rooted from your perch at the second-story window. Whatever tactic you use, be prepared to engage in heated close-quarters battles that are sure to get the snow sizzling at your feet."
Holiday Raid: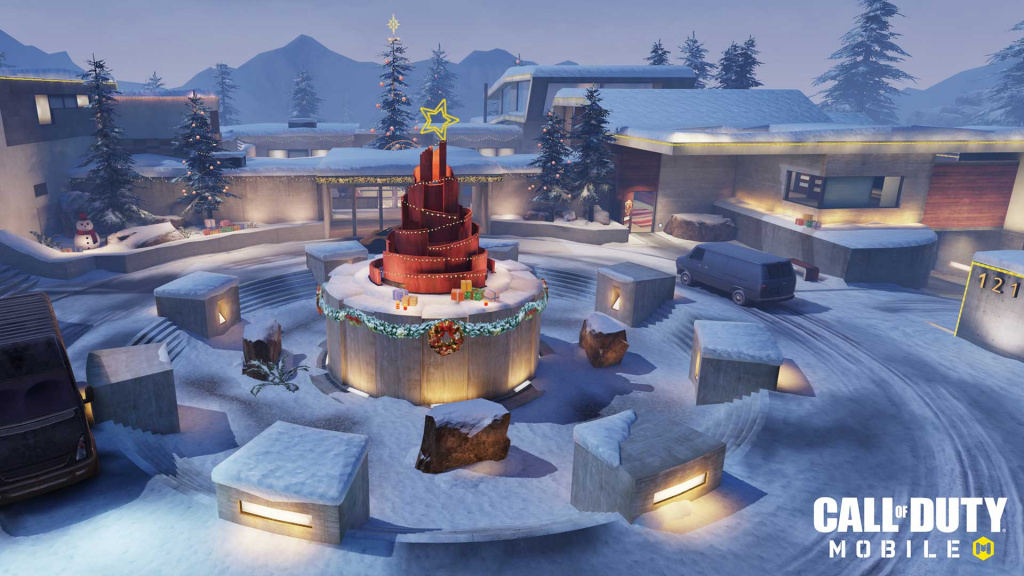 (Picture: Activision)
"The holiday spirit has arrived at your favourite luxurious getaway in Holiday Raid. The mansion and grounds are covered in snow and decked with holiday cheer.
But try not to get lulled into the extravagant setting, as the competition is sure to be fierce. Is that a present under the tree or the barrel of an enemy's weapon? Lob out an explosive gift, just to be sure."
New Grind mode
The Grind mode coming to COD: Mobile was first introduced in the original Modern Warfare, and combines the rules of Kill Confirmed as well as Hardpoint to "create tactical chaos at its finest".
You will be able to pick up dog tags from fallen players and transport them to locations around the map. However, if you get taken out while transporting these dog tags, they will all drop to the ground. The aim is to deposit as many dog tags as possible. 
COD: Mobile new event: On the Brink 
If you want to earn even more new Epic items, as well as Rare and Uncommon weapons as well as items, then the On the Brink event coming with COD: Mobile Season 13 might just be the perfect way to get it done.
There aren't too many details about the On the Brink event just yet and it is unclear if it will commence just as Season 13 releases.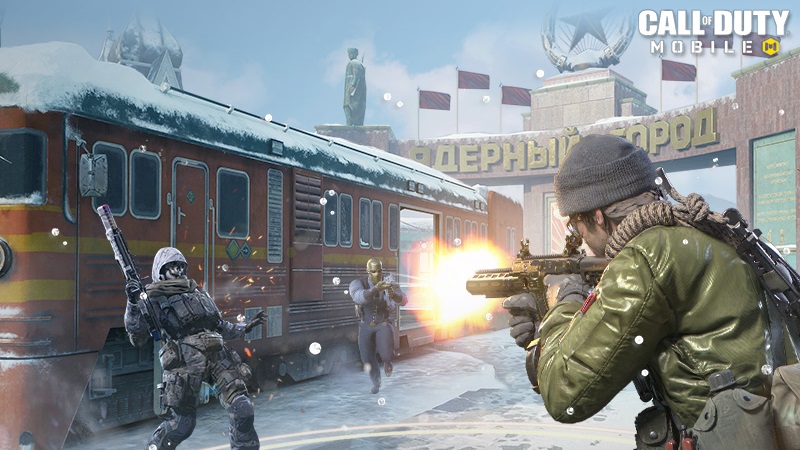 (Picture: Activision)
Activision did share a tidbit of information, explaining: "The best way to beat your enemy is to know their strengths, weaknesses, and plans of attack. In this season's main event, it's your job to activate and deploy sleeper agents to infiltrate city centres. Expect to activate new spies by playing Multiplayer and Battle Royale."
While competing in the On the Brink event for COD: Mobile Season 13, you will also be able to unlock weapon sets which will provide a recruitment bonus. 
Battle Royale Ski Town upgrades & snowboard
In Battle Royale, a Ski Town area with a traversable cable car and even a ski trail. has been added.
There will also be a new vehicle which Activision calls a "rocket-powered snowboard" coming to COD: Mobile's Isolated Battle Royale map.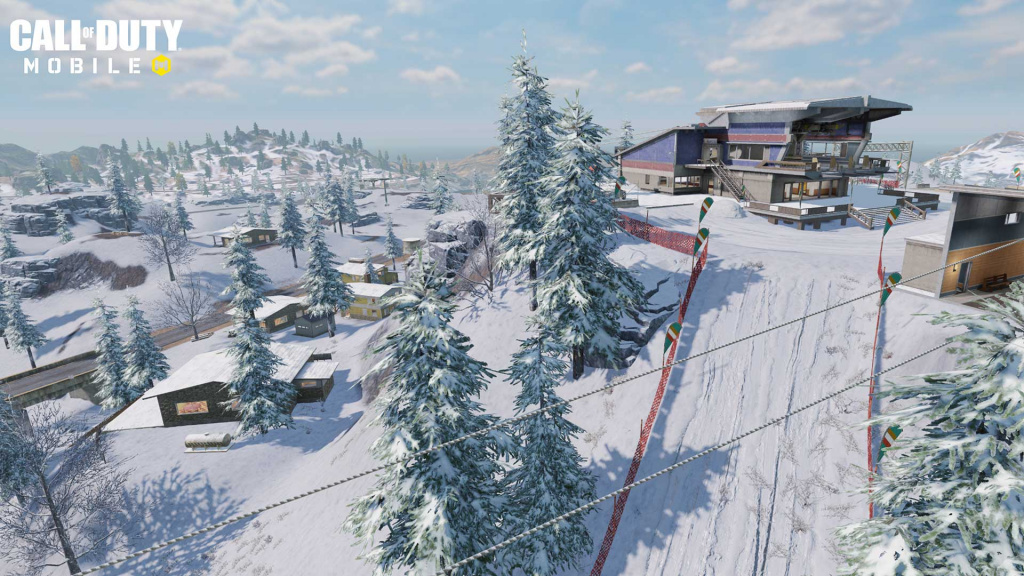 (Picture: Activision)
Activision explains: "The snowboard can be stored in your character's backpack for easy swapping between trudging up the slopes and breezing your way down, and can be used outside of the area. Perform tricks like 360° and 720° grabs to wow your enemies before sending them to the afterlife."
New Weapons & EMP scorestreak
Players will be able to earn the new QXR sub-machinegun be completing challenges in COD: Mobile Season 13. This new weapon will feature a wide array of Gunsmith attachments and should be perfect for close-quarter combat.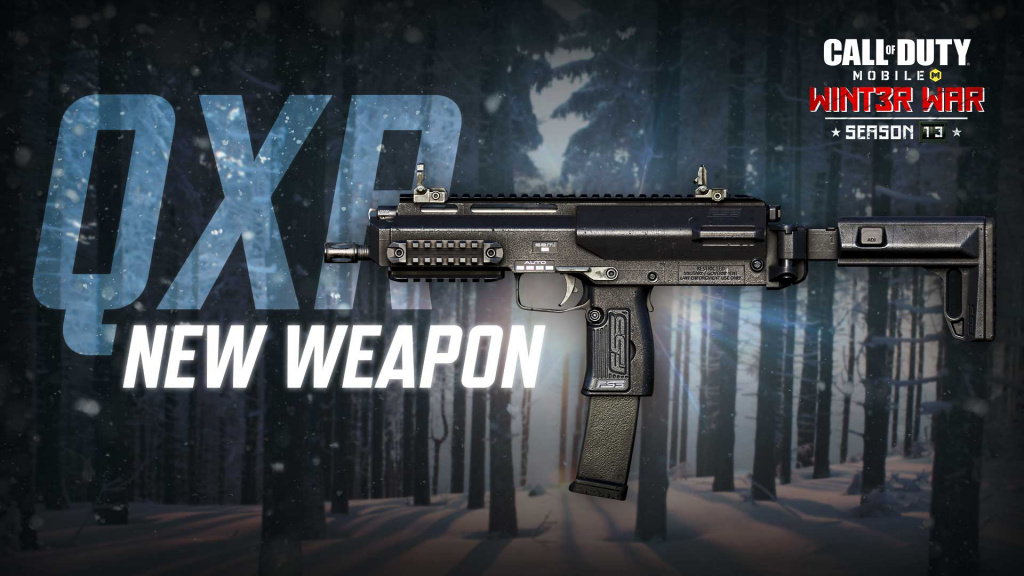 (Picture: Activision)
There's also the new function weapon called the Peacekeeper MK2 assault rifle for players to unlock via the COD: Mobile Season 13 Battle Pass.
Lastly, as previously leaked, COD: Mobile Season 13 will add a new EMP Systems Scorestreak, which will have the ability to "down and disorient the other team with an attack that disables enemy electronics, select attachments, tacticals, and Scorestreaks."
Only enemies with the Hard Wired perk equipped will not have their HUD disrupted as well, making the new scorestreak a force to be reckoned with.