Astralis, the all-conquering CS:GO side, has announced the return of Lukas "gla1ve" Rossander, just over three months after he decided to take a break and come off the active roster citing stress and mental fatigue.
He's back.#ToTheStars I #ESLProLeaguepic.twitter.com/3LQVB9Fvlw

— Astralis (@astralisgg) September 3, 2020
And the player is wasting no time returning to competitive action, with Astralis announcing he will be facing off today against Complexity in the ESL Pro League.
Our roster for today's match against @Complexity 🔥@dupreeh@gla1ve_csgo@dev1ce@Bubzkji@MagiskCS#LetsGoAstralis | #ESLProLeaguepic.twitter.com/1HhapMDEGm

— Astralis (@astralisgg) September 3, 2020
Astralis will be glad to have their in-game leader, back since taking a leave of absence the team's performances have suffered getting knocked out early in the playoffs of each of the last three majors. In comparison, Gla1ve departed after winning the ESL One: Road to Rio in May.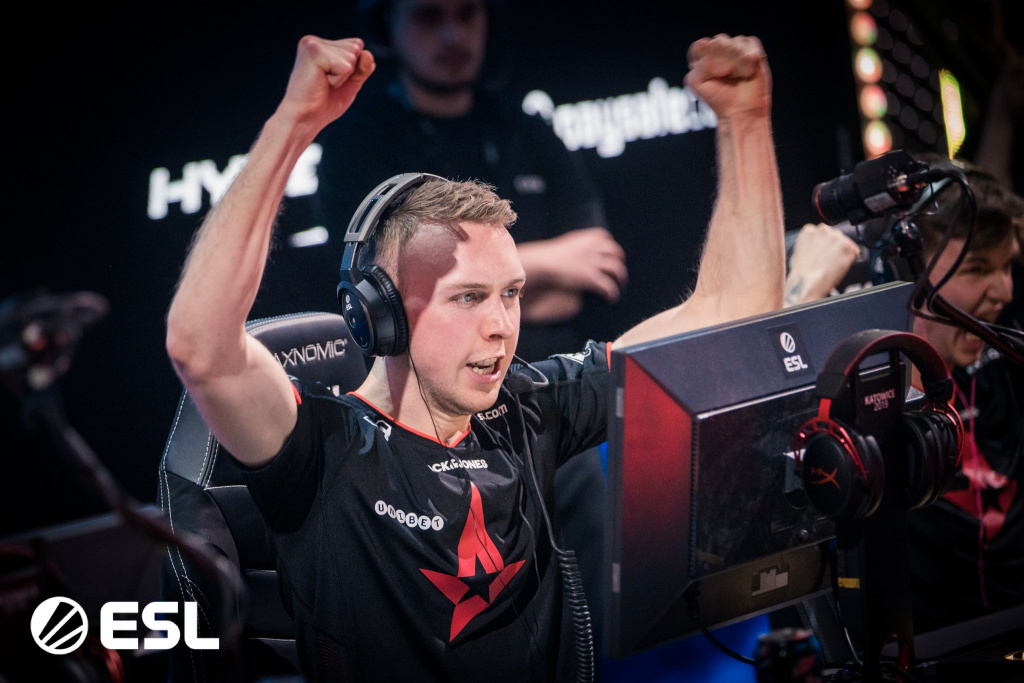 Astralis will be happy to have Gla1ve back in the fold. (Picture: ESL)
Taking a break after 10 years of service was probably long over-due and managing this highly successful roster long term has prompted lasting changes in Astralis' team management.
Jakob "JUGi" Rask Hansen was signed in May with the knowledge of both Gla1ve and Andreas "Xyp9x" Højsleth's impending breaks.
Marco "Snappi" Pfeiffer was brought in on loan, and Patrick "es3tag" Hansen was picked up from Heroic, all with the intention of creating a six or seven-man active roster.
JUGi was dropped at the end of July with Lucas "Bubzkji" Andersen stepping in, proving that this plan might be better in theory than practice.
However, going forward Astralis still believe this is the right way to go about things, and they will hope that by giving key players rest when it makes sense to do so, they will create the conditions to continue winning long into the future.
While Gla1ve returns, Xyp9x, on the other hand, has yet to announce the date for his return to the active roster.