It's been a wild year at the top of Counter-Strike as Astralis' initial run of dominance came to an end and Liquid rose to the top.
Liquid went on to win the Intel Gram Slam, and the million dollar prize that came with it, in record time.  Astralis regained their form and won their third straight major in Berlin. NRG dropped their in-game leader Damian "daps" Steele for Peter "stanislaw" Jarguz and then the whole roster moved to Evil Geniuses.
Since then, EG have won ESL One: New York and Starseries & i-League Season 8 in Turkey to take over as the current number one team in the world.
The battle for the world's number one has never been more hotly contested in CS:GO. It's time to take a deeper dive into Astralis, Liquid, and Evil Geniuses to see who may be on top as we turn the page to 2020.
Astralis - The Danish kings retain their crown?
Astralis are coming off a disappointing 4th place showing at BLAST Pro Series: Copenhagen.
Failing to at least make the Grand Finals in front of the home Danish crowd can't be seen as anything other than unacceptable in their minds.
Astralis currently sit second in the world behind Evil Geniuses and have four top tier tournaments remaining on their schedule. They will have their first chance to establish themselves as the best in the world at IEM Beijing this week.
I think one of the reasons Astralis has seen some inconsistency issues in the past few months is due to the rise of the SG in CS:GO. The terrorists can now afford a rifle that will make any AWPer scared to hold an angle too long.
The gun has leveled the playing field for terrorists against what is normally a staunch Astralis CT side.
It appears as though some of their usually reliable teamwork has fallen off a bit as well.
If they can continue to rely on top-tier performances from Nicolai "device" Reedtz and Lukas "gla1ve" Rossander can find a way to innovate a new style against the SG or if the SG is nerfed, I have no doubt that Astralis can find their way back to the top of the world rankings before 2019 is over.
Team Liquid - Top spot running through their fingers?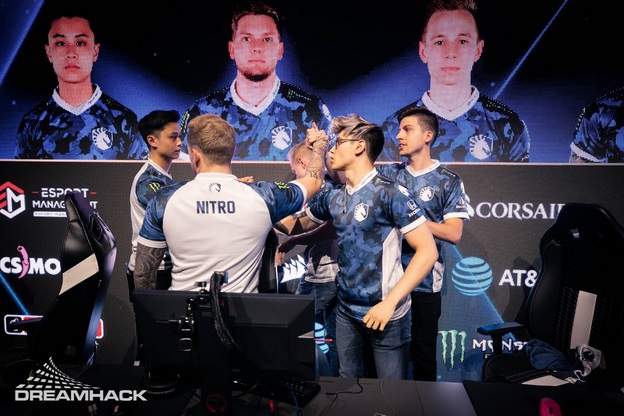 Liquid seem like they are in a free fall currently.
They look like a shadow of the team we saw in the first half of 2019. It's almost like a switch was flipped off during the player break before the Major in Berlin and someone forgot to switch it back on.
Their struggles have been one of the big surprises so far in the second half of the year. Liquid chose to skip IEM Beijing to lighten the load and allow more time for practice.
That's all well and good, but to climb back to the number one spot before the year is up they will need to have stellar performance at their three remaining big events this year.
They will play at the ECS Finals in Arlington, ESL Pro League Finals in Odense and the BLAST Pro Series Global Finals in ...checks notes… Bahrain.
Hopefully with some time off the event grind to practice and tweak their system they will come back refreshed and ready to challenge for the top spot in the world yet again.
Evil Geniuses - A successful master plan?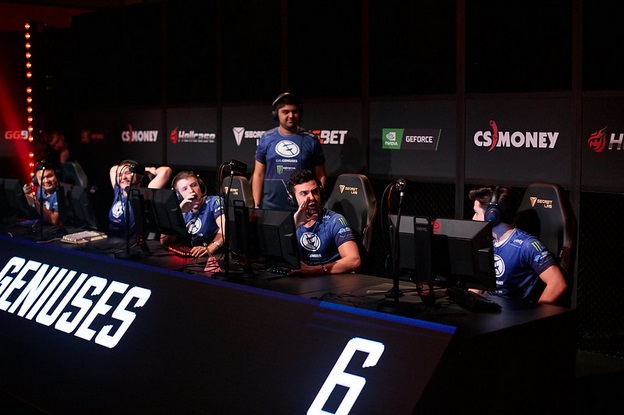 Evil Geniuses have been scary good lately ever since their transfer from NRG Esports ahead of the ESL One New York run that saw them claim a major title.
Since the addition of stanislaw they've looked like a team who can challenge for every single trophy on offer. They've gone from a team who rely on great individual performances to having that little bit of extra swagger as a unit that has pushed them over the edge.
One player who has taken his game to the next level is Ethan "Ethan" Arnold. He pulled off a staggering +72 kill difference at Starseries and came away as the MVP of the event.
Evil Geniuses has a busy end to the year ahead of them with five big events scheduled currently and if they continue to show the form they currently have they will not only retain the number one spot, but likely pull away from the pack.
CS:GO is a fickle game though and as more teams learn the stanislaw EG playbook, they may start running into some more bumps in the road.
I do expect them to hold onto the number one spot heading into 2020 however and time will tell if Astralis, Liquid or even an unlikely team like FaZe Clan or Fnatic have enough firepower to overtake them.