Cloud9 isn't messing around with its roster reconstruction and signed Alex McMeekin as in-game leader, who will be taking on the role as team captain, the organisation announced via social media.
The 3rd page in #C9CSGO's new chapter and the head of our Colossus has arrived.

A vital 1st addition as the team captain, welcome to Cloud9 @vitality_alex!
📰 (FR) Live interview with @neLendirekt for @1PVcs: https://t.co/56GWlLXwc2pic.twitter.com/P14c9GnBbg

— Cloud9 (@Cloud9) September 10, 2020
Cloud9 revealed last week a complete overhaul of its Counter-Strike roster, releasing all the players and bringing in Henry "HenryG" Greer as general manager, and Aleksandar "kassad" Trifunović as the new head coach.
As for Alex, the 24-year-old that was a staple of Team Vitality since 2018, took a step back from competing following a string of poor results that include a 9th-12th placement at IEM Katowice 2020.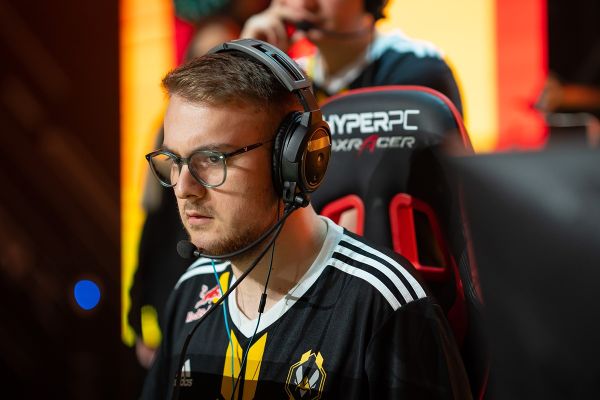 Alex in-tournament for Team Vitality (Photo: Liquipedia)
According to HenryG, the deal is valued at $1.65 million, making it a hefty investment for Cloud9 as they look to return to the glory of old days with a revamped squad. 
Cloud9 Unleash the Colossus ☄

🔹Player: Alex 'ALEX' McMeekin

🔹Role: Captain / IGL / Rifler

🔹Contract length: 3 year deal (Starting 09/09/2020)

🔹Deal Value: $1,650,000

🔹Press: https://t.co/Lx8eNsme5lpic.twitter.com/I4FzcLxoem

— HenryG (@HenryGcsgo) September 10, 2020
Another part of the deal that the GM confirmed is the fact that no player moving forward will be required to stream, as their only focus will be on the competitive side of things rather than in content creation for the organisation.
It remains to be seen who else will join the new and improved Cloud9 roster, but things are looking promising for the North American organisation judging by their first move.