It may well be that fans of CS:GO can no longer blame their deaths on being unable to spot opponents in dark and hard to see areas with the release of the June 10th patch, which not only has a new feature called 'Boost Player Contrast', but also a number of tweaks to existing maps meant to improve player model visibility.
Today we're shipping a number of changes to improve player visibility. We've added a new 'Boost Player Contrast' setting, made changes to locations on certain maps, modified a number of agents, and adjusted selective fog. Full details in today's Blog Post: https://t.co/SAtGz3D1fT

— CS:GO (@CSGO) June 11, 2020
It is on the surface a small update, but the ramifications are huge, and it acts as further evidence of Valve's continued support of one of gaming's most prestigious titles, that has renewed competition in the form of the recently released Valorant - Riot Game's take on the 5v5 tactical shooter.
The update is now live.
Boost Player Contrast
It's the headline grabber and a change that make take some time for players to get used to with. If you are prone to camp in shadowy areas you may find your head getting clicked more often, but on the whole few people can complain about this QoF-cum-visual upgrade. It should be noted that this setting can be turned off - so if you enjoy not seeing the opposing team clearly, that doesn't have to change.
The feature works by applying a post-processing filter over stationary characters, to create increased contrast making players stand out more from their backgrounds.
It is a common problem looking from B site to tunnels in Dust2, and one which should be much less of an issue going forward.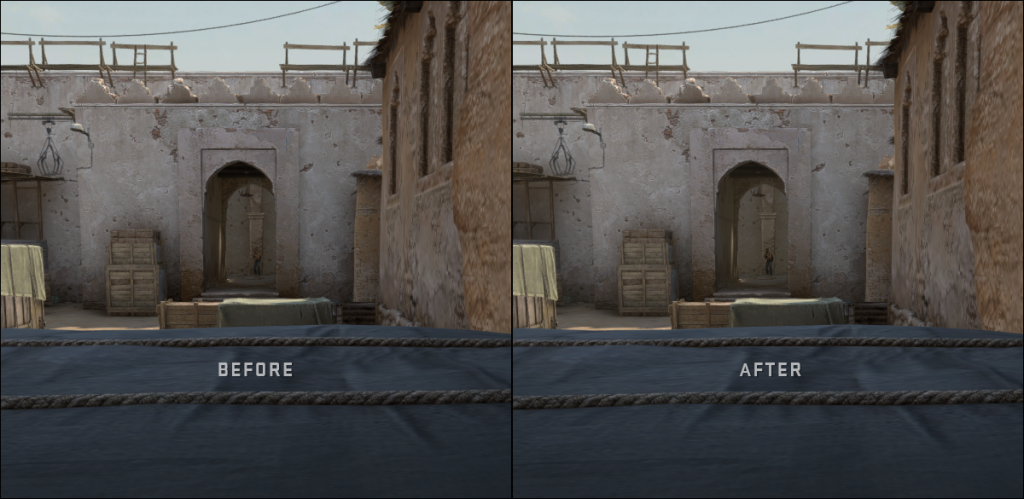 (Picture: Valve)
The view from the other side was also unforgiving and with the new setting switched on should make it easier to spot opponents behind the boxes.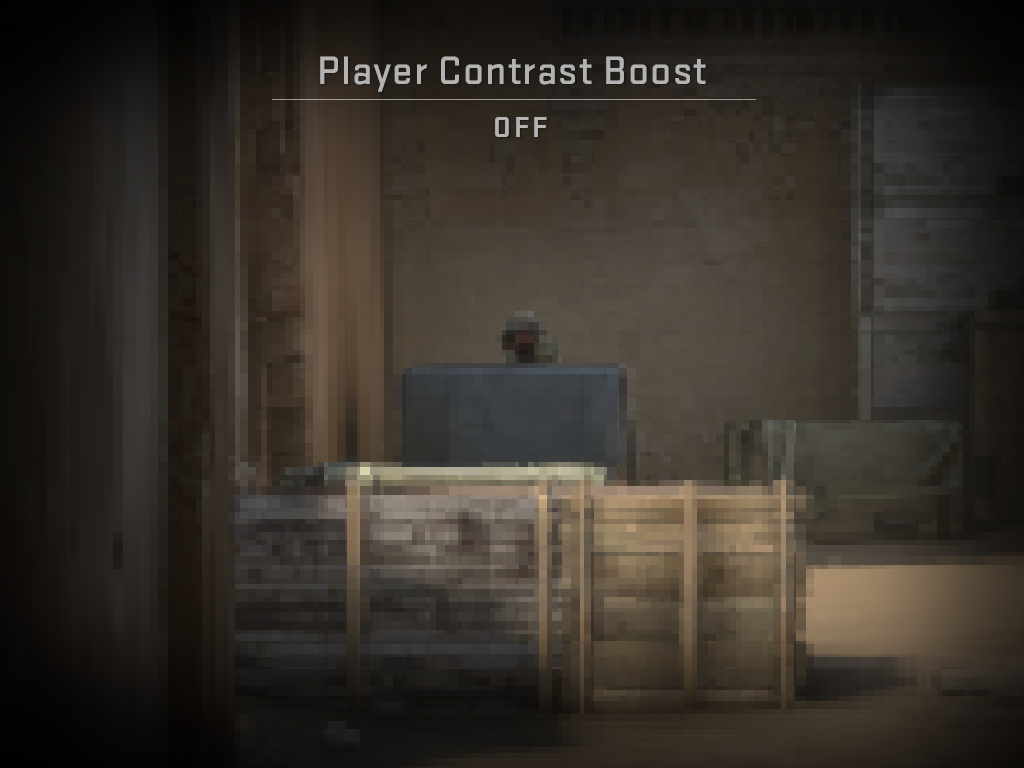 Before. (Picture: Valve)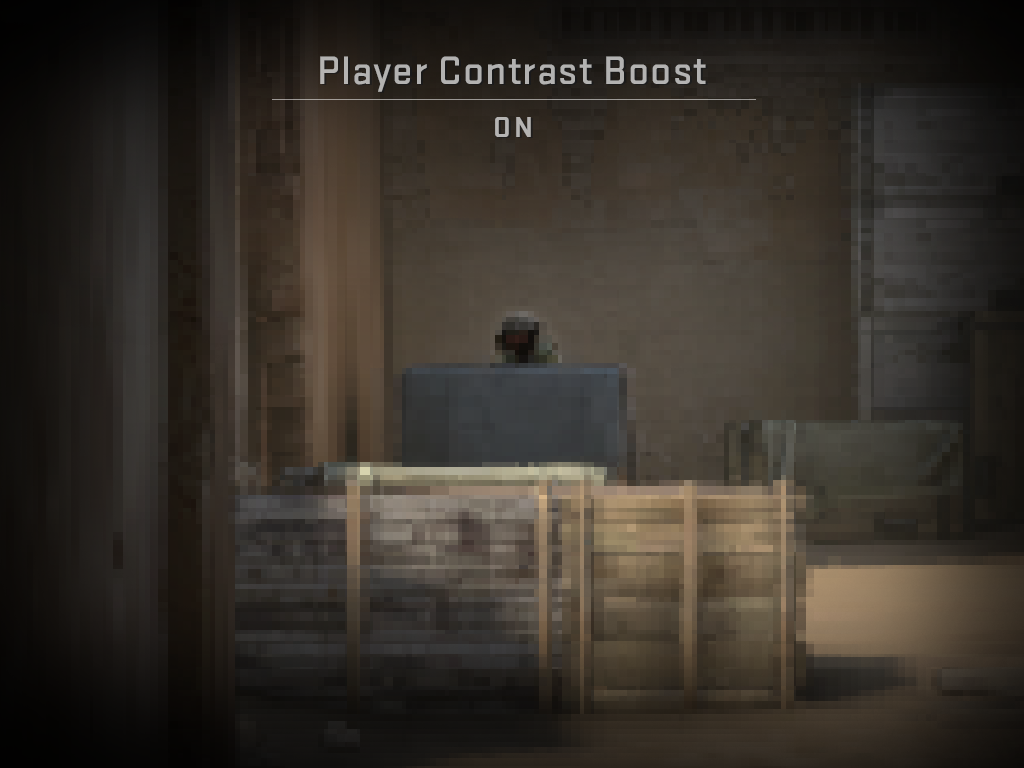 After. (Picture: Valve)
Fog's ability to decrease player model visibility has also been tweaked with it have a less pronounced effect across all maps, with Dust2's world fog being decreased slightly as well.
Map Changes
The devs didn't stop with the Boost Player Contrast setting and have also given Overpass, Dust2, Mirage, Inferno, Train and Cache a visual pass to further improve visibility. 
For instance, the windows that line the ramp leading to A in Dust2 have been raised making CT models, in particular, stand out on the sand-coloured walls.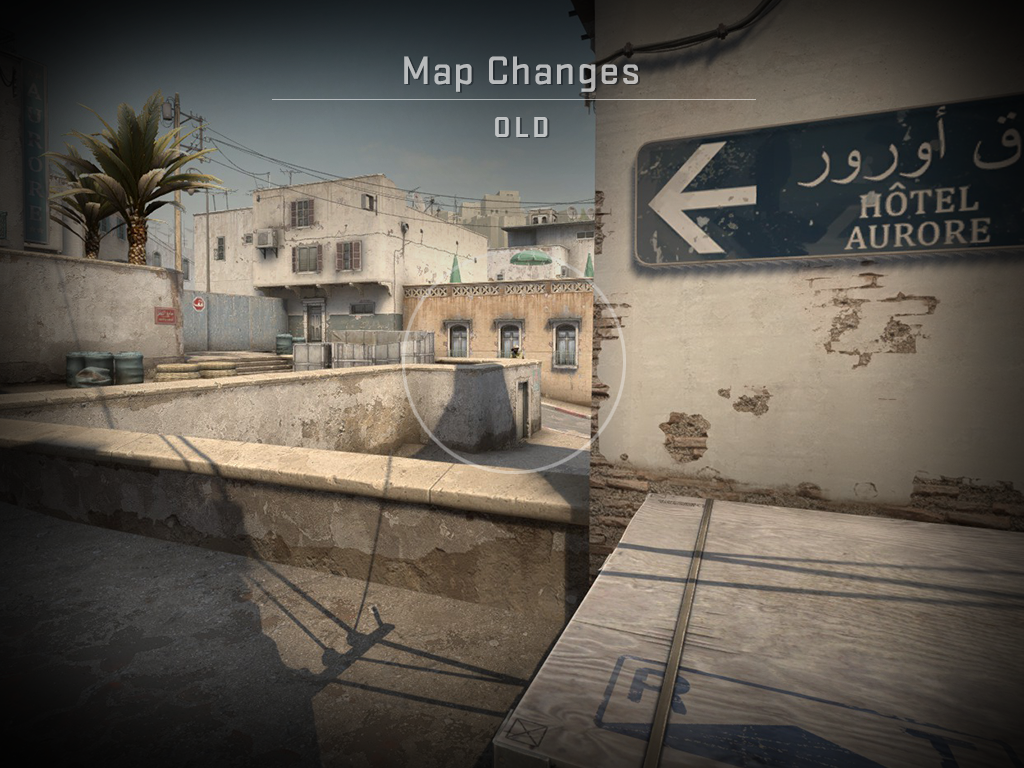 (Picture: Valve)

(Picture: Valve)
CS:GO 11 June Full Patch Notes
Gameplay
Added the 'Boost Player Contrast' advanced video setting, which improves the legibility of players in low contrast situations.
Agents
Adjusted some agent textures for improved visibility.
Misc
Adjusted dropped C4 collision geometry.
Fixed Danger Zone drone pilot camera getting stuck when drone received burn damage.
Added Desert Eagle shell eject event for last bullet fired.
Rendering
Minor texture streaming optimizations.
Maps
Overpass:
Removed large ivy-models near bathrooms by A site
Removed thin windows in bathrooms by A site
Removed bicycle by picnic by A long
Brightened up connector tunnel
Brightened up T spawn
Added nice stone trims
Dust2:
Flipped B site doors
Simplified background when looking from B tunnels towards truck in mid
Changed fog start distance from 1000 to 512, changed max density from .2 to .4
Raised windows by A site ramp to make characters stand out more
Mirage:
Removed trash pile at top of mid
Trimmed plant by T spawn, towards apartments
Boosted light in market window
Fixed silent dropdown bug from B site balcony
Changed angle of ladder in ladder-room
Inferno:
Trimmed ivy by CT spawn towards A site arch
Fixed CSM shadow from tower in mid
Train:
Added new train bumper model with flat top
Cache:
Replaced ladder to sniper's nest with a box
Cleaned up several important angles. (Thanks LangeThorup!)
Added 1v1 Arenas
Replaced cargo containers with new model for improved performance
Visibility improvements in T entrance to A Main (Thanks Slender_CS!)
Fixed unwanted/unintuitive wallbang in Mid Shed
Subtle colour tweaks
Various clipping fixes
Optimizations