As we enter a new decade, Valve's first-person shooter is still proving as popular as ever – with the game closing out 2019 with the highest average monthly players since its release in August 2012.  
According to Steamcharts, CS:GO achieved 456,701 average players in December 2019. The highest peak before this date was 415,097 in August, which broke records held from February 2017 of 402,385 average players.  
While it's unclear what exactly caused the surge, November saw the arrival of Operation Shattered Web – the first major update for the title in two years following Operation Hydra.  
The new update introduced a bunch of in-game missions, maps and new cosmetics.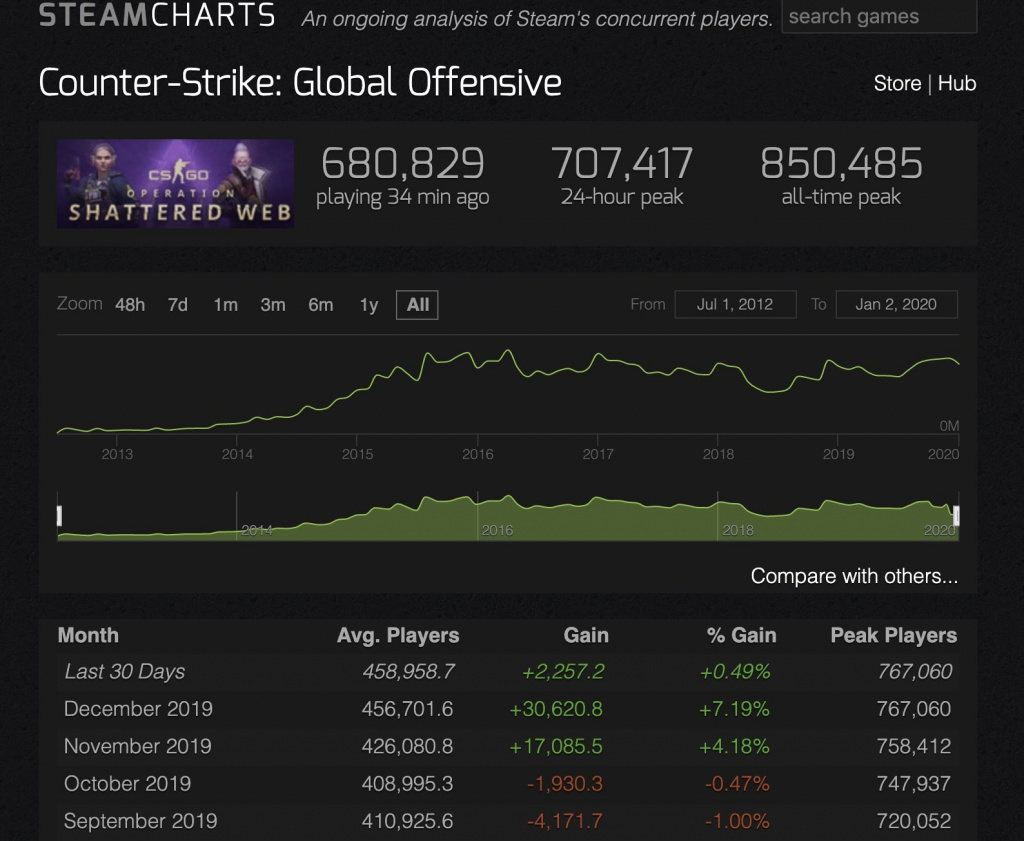 (Picture: Steamcharts)
Despite the jump in average players, December 2019 didn't top the all-time peak number of 850,485 achieved in April 2016 – which coincided with Operation Wildfire and the MLG Columbus Major.  
If anything, the number boost is perhaps a nudge to Valve to release updates more frequently – although a follow-up to Shattered Web probably won't arrive anytime soon.  
The CS:GO community recently voted on the title of best play of the decade, with Happy's ace with the Desert Eagle topping the other seven contenders.  
You can check out the full list of contenders here.