Operation Shattered Web is CS:GO's latest operation, coming over two years since the conclusion of Operation Hydra.
For £12.49 in-game, you can purchase the Shattered Web pass that unlocks the Operation in its entirety, gives an XP boost and allows players to earn rewards.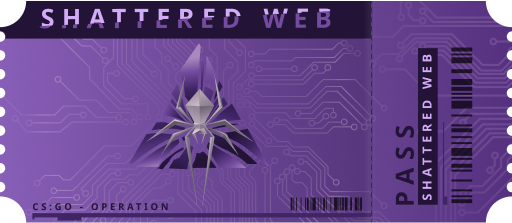 Below are all of the details you need to know about everything special this nineth Operation brings to Counter-Strike.
Shattered Web Coin
Complete missions and upgrade your arachnid-inspired Shattered Web Coin from Bronze to Diamond, changing its appearance as you earn stars.
These upgrades will happen after you complete 33 missions (Silver), 66 missions (Gold), or all 100 missions (Diamond).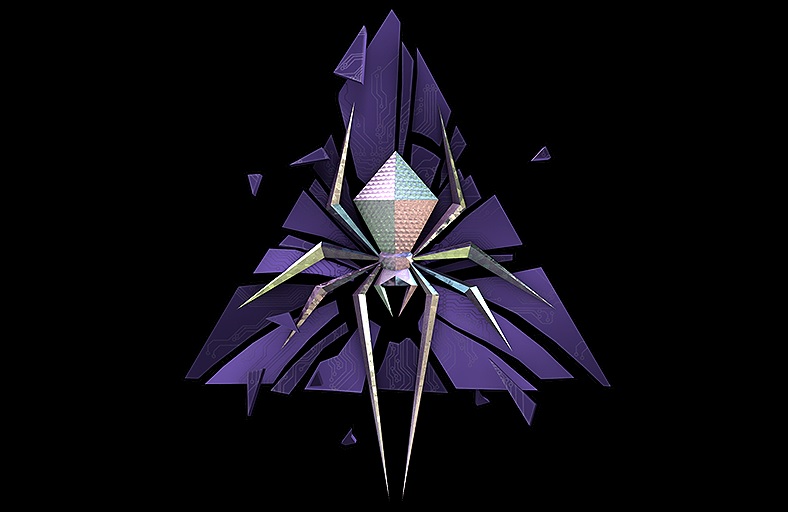 Missions
Each week all players will get a new mission card featuring six non-overlapping missions that can be completed in any order. These missions will span across Casual, Competitive, Danger Zone, Guardian, and other modes and unlock the stars that contribute towards agent skins, the Shattered Web case and more.
Operation Stars are earned by completing missions on your weekly mission card, and can be purchased in-game.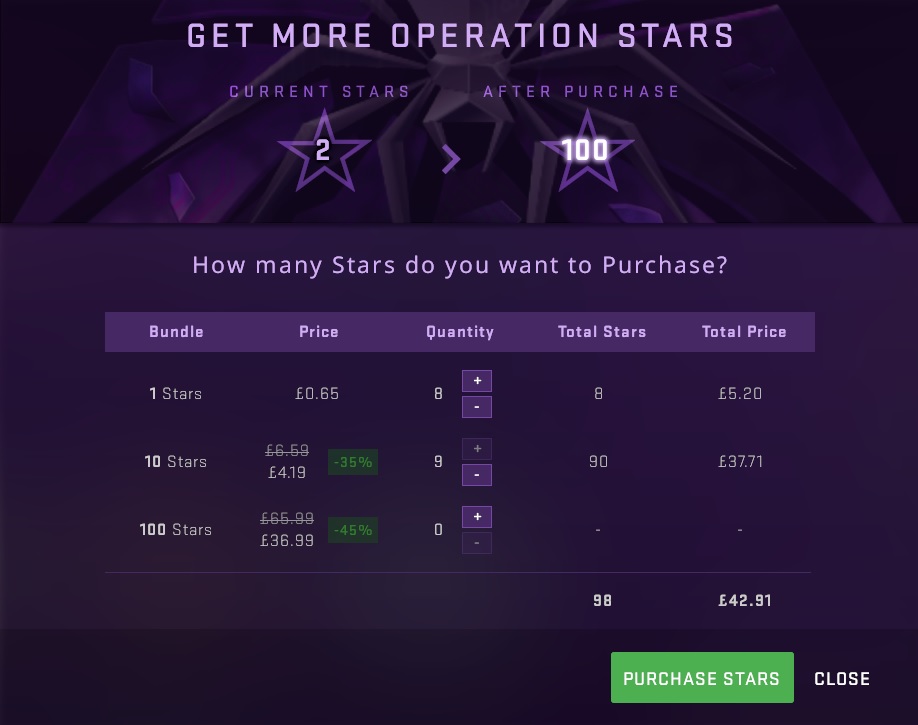 Each weekly mission card grants a maximum of six stars (except for the first week, which has ten stars) -- you don't have to complete all of the missions to get the most out of your time. You can earn up to 100 stars (enough to earn all of the rewards on the track) by completing missions.
Reaching different star levels awards you with exclusive graffiti, agents, stickers, cases or skin drops from new collections.
This first week sees the Nova shotgun in the spotlight as one of the first missions is to achieve ten kills with the weapon in Casual mode.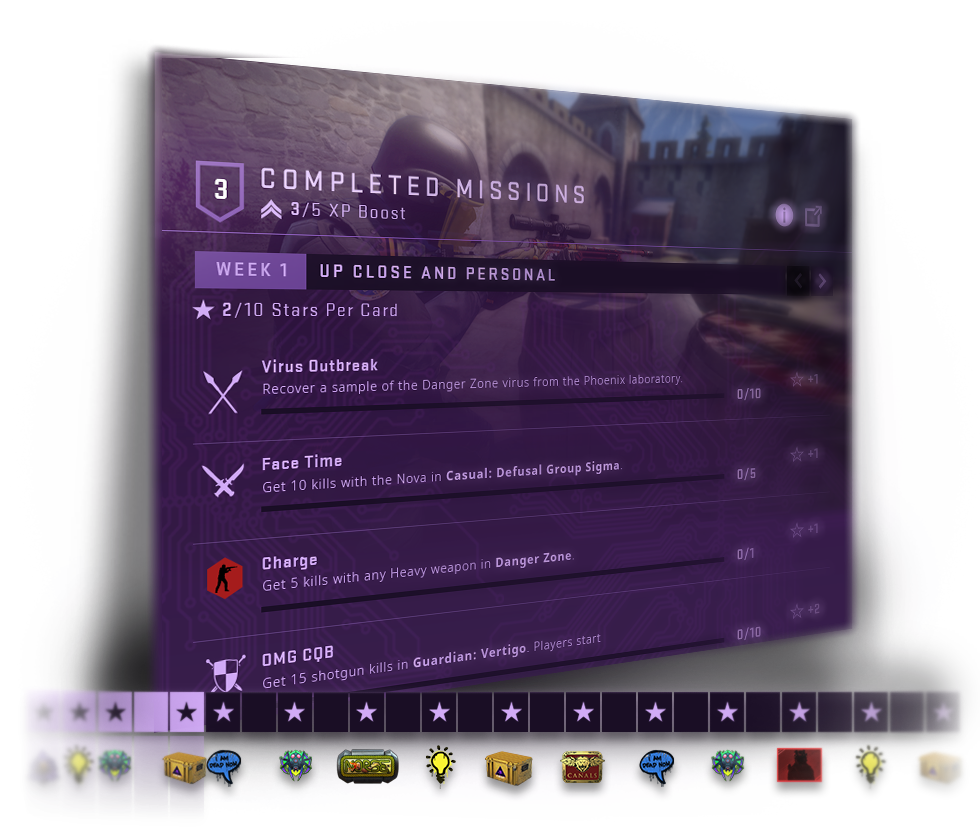 Agent Skins
All-new CT Operators and T Agents with unique styles and backstories are available as mission progress rewards. By completing missions, you earn Stars to unlock them in a battle pass style system.
Master Agents have unique cheers and voices, and can be equipped in any game mode on any map. You will earn one Master Agent when you receive 100 stars.
These are tradeable, buyable and sellable on the Steam Market.
If you prefer the traditional characters, you can simply equip the default Local Agent or Operator to use the pre-existing map-based figures we're used to.
Guardian Mode
Pair up with a friend and defend the world from the Ts in challenging new cooperative campaigns that mirror previous operations.
Play through the missions at your own pace, and earn Guardian XP toward Operation Stars and Operation Weapon Drops in this Wingman-esque adventure.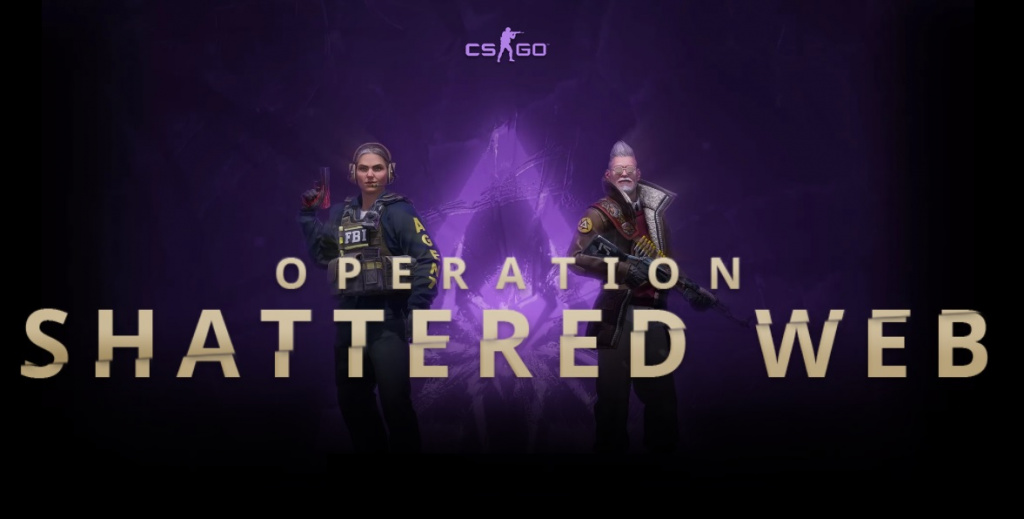 End-of-Match Accolades
While the scoreboard celebrates the top fraggers, new accolades celebrate the whole team across CS:GO's different modes
From assists to flashes to ADR, those 'support' players will see their contributions recognised for all to see.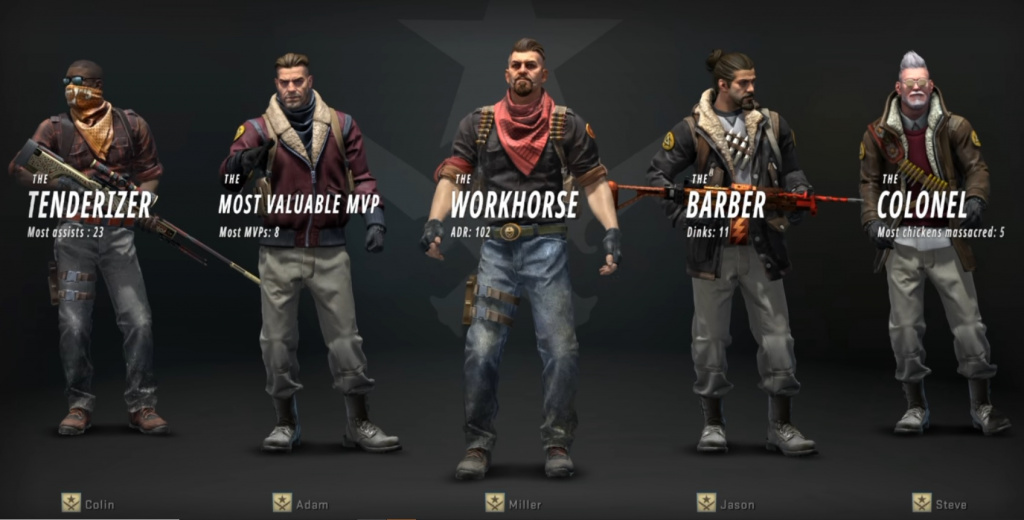 Weapon Collections
Norse, St. Marc, Canals, and Shattered Web weapon collections have all been added to CS:GO with this Operation.
There are four new Shattered Web knives available in the Operation case called Nomad, Paracord, Skeleton and Survival knives.
We have taken a closer look at the Shattered Web skins in another article.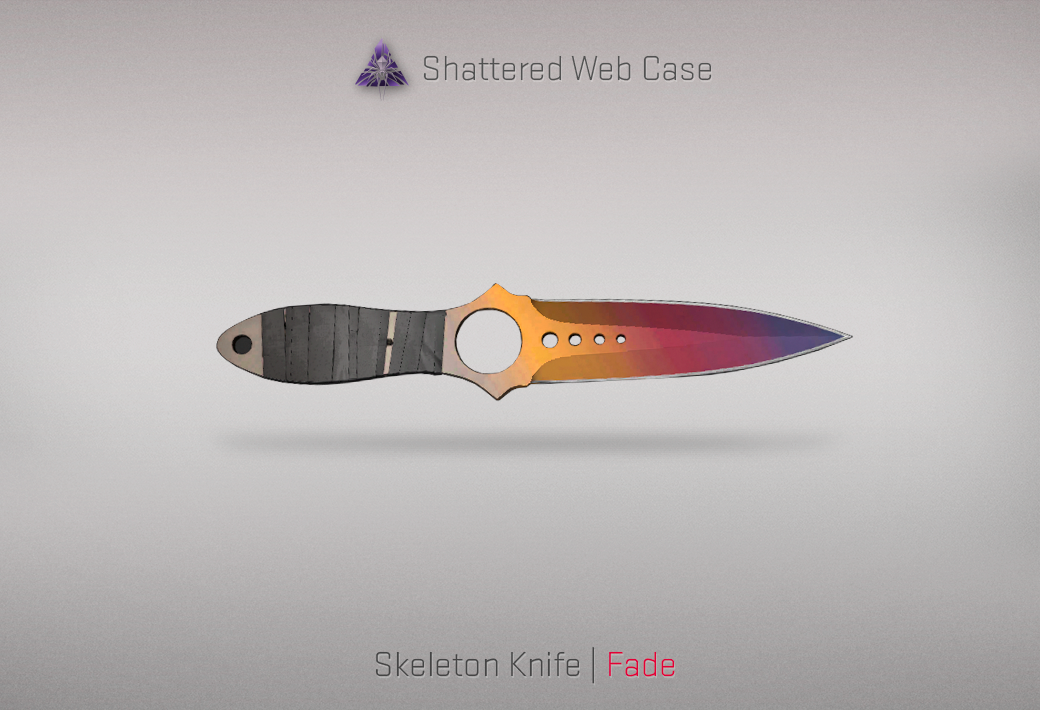 Sticker Collection
Not just skins, but stickers.
All-new Shattered Web stickers designed by community artist daniDem are available only as rewards during Operation Shattered Web.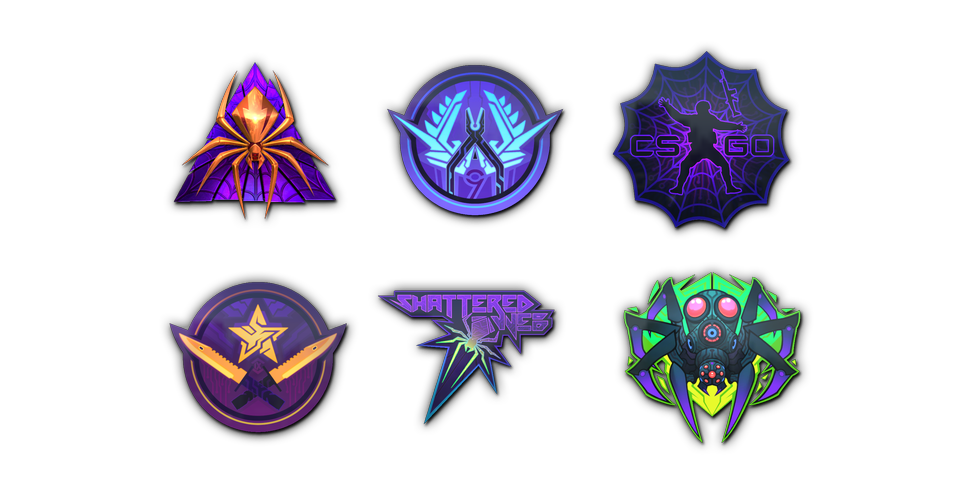 Graffiti Collection
Every aesthetic can be altered thanks to this Operation and the sprays are no different.
New graffitis will be available during Shattered Web.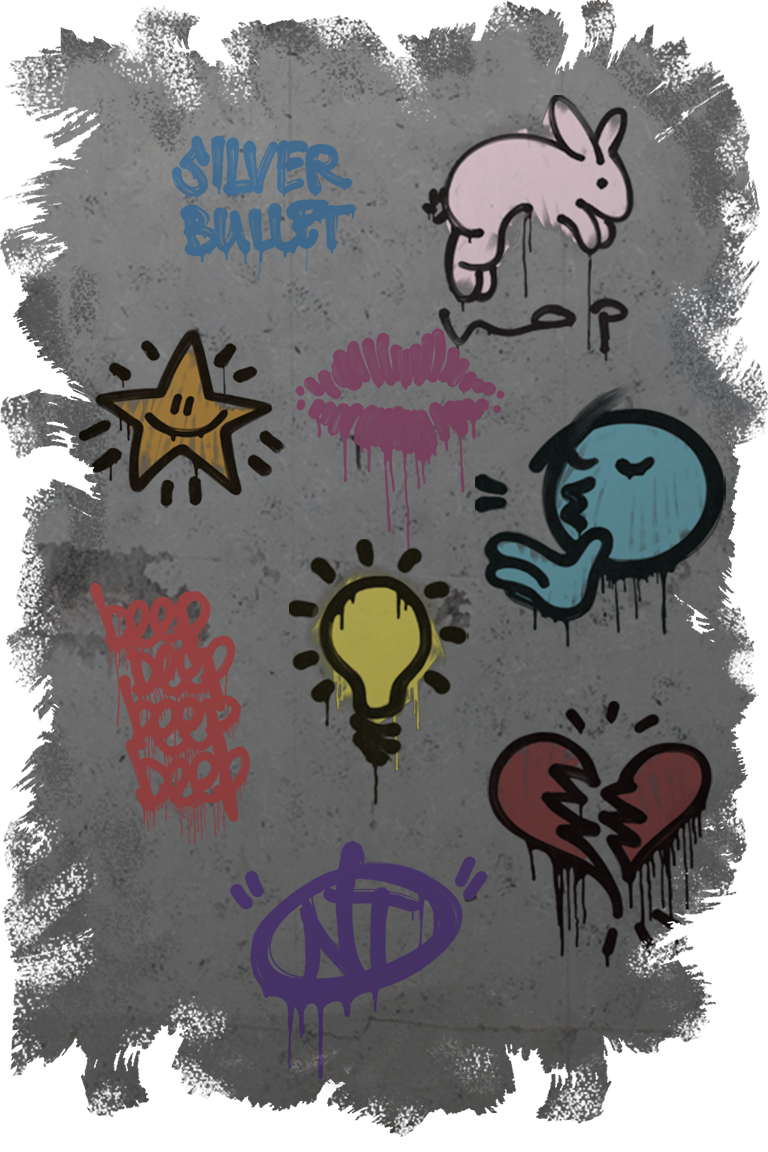 New Maps
If you're meh about Mirage, bored of Breach and indifferent to Inferno, Flying Scoutsman sees a new Lunar outpost map called Lunacy introduced while an all-new Community-created Danger Zone map, Jungle, has been introduced officially. A third map called Studio has also been added. These are also available for regular matchmaking games.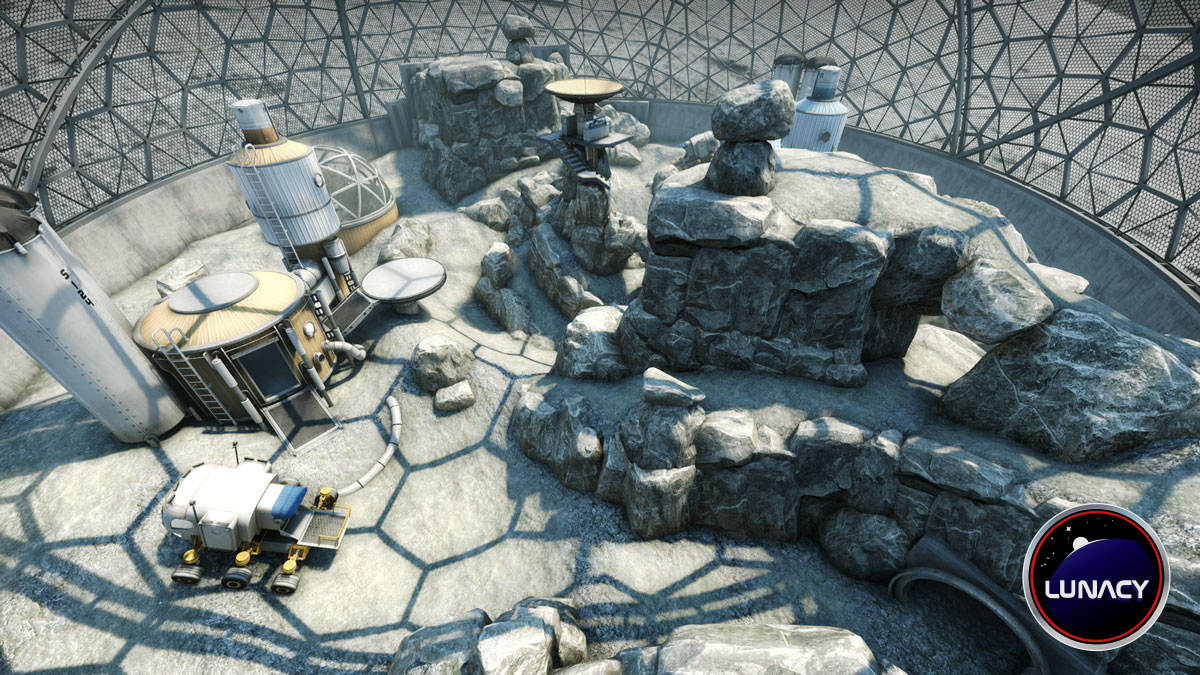 The full details can be found on counter-strike.net/shatteredweb. For patch notes including rifle gameplay changes, visit the CS:GO blog.
The update is out now so you can jump into the action via Steam right now as CS:GO is free-to-play.