Back in September 2020, the CS:GO esports world was stunned when the Esports Integrity Commission (ESIC) banned 37 coaches in a landmark investigation. This was due to using the coaching bug, also known as the spectator bug in CS:GO. Among these banned coaches was Sergey "LMBT⁠" Bezhanov, who got his ban (7.5 months) lifted by ESIC after he provided evidence in his defence. Now, LMBT has spotted the infamous bug, leading to fans asking if the CS:GO coaching bug is back.
Is the CS:GO coaching bug back?
Let's just rip off the bandaid right now. It appears the CS:GO coaching/spectator bug is indeed back, even though fans and players believed it was snuffed out by Valve.
On Twitter, LMBT stated: "How the f$%k it's still there? Wasn't in a coach sport for a while but now I see this?!!!!" tagging the official CS:GO account and saying "I thought it was fixed...".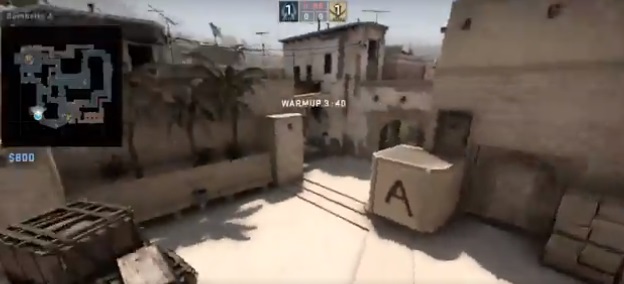 (Picture: Michal Slowinski / Valve)
The bug allows coaches, or anyone observing a match really, to move anywhere around a map using the free camera, if they get the bug, that is.
On Twitter, LMBT shared a clip of the infamous CS:GO coaching/spectator bug with the latest game update installed.
The clip below shows a well-known angle of exploitation on Mirage (top of mid), exactly like the one some coaches used to feed their team information about the enemy.
With RMR events for Stockholm Major currently going on, this is a massive deal and we do hope no coaches use this CS:GO spectator bug, leaving the game as soon as they know they have it.
At the time of writing, Valve has not responded to the CS:GO coaching bug being spotted but it does appear to be back in action.
For everything CS:GO, including esports news, guides, updates and much more, check out our dedicated section.