The BLAST Premier Fall Finals 2021 marked the final big BLAST Counter-Strike: Global Offensive (CS:GO) esports tournament of the year ahead of the World Final starting in December and boasted an enormous USD 425K prize pool.
Therefore, it was only natural that the atmosphere was electric as fans were eager to find out which teams would claim the lion's share of the prize money and proceed to the million-dollar CS:GO World Final.
However, some toxic fans in the crowd at the Fall Finals were recently roasted by Australian analyst Chad "SPUNJ" Burchill for booing players in a post-match interview after Team Vitality eliminated Danish team Astralis from the Fall Finals.
Machine and SPUNJ roast toxic crowd at Blast Premier Fall Finals
On 28th November, Alex "Machine" Richardson called out toxic Astralis fans for booing Team Vitality ahead of their Grand Finals match with Ukrainian behemoth Natus Vincere.
"Shut your bloody mouths, you weirdos! Proper freaks! It's Counter-Strike; we cheer for the games, boys; none of this weird politics. Cheer for your team when they're winning, but enjoy the Counter, enjoy the fragging! Stop being freaks about it," Machine said.
Followingly, SPUNJ also took a jab at the crowd during the analyst segment, explaining that he doesn't have a problem with the crowd booing the players to "get in the head of the opponents or the home team" while the game is on.
However, SPUNJ noted that he has a problem when booing is done while there's an interview or after a team has won.
After Team Vitality bagged a 2-1 victory against Astralis in the Lower Bracket Final, SPUNJ said the crowd should "have some respect" and "actually be a Counter-Strike fan."
The Aussie continued to say that he's glad that half the crowd was sent home with the win, adding, "we're about to have S1mple versus Zywoo again, and I only want Counter-Strike fans in the building for that. I don't want these plastic fans around."
SPUNJ continued to roast the toxic crowd, saying, "I have no issues with being nationalistic; I have no drama with that, whatsoever. But have some respect. These guys dedicate their lives to this, they're coming out to entertain you, and you're going to boo them?"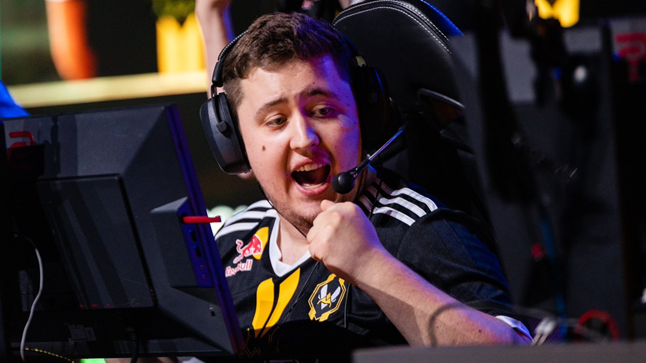 "The good thing is, we already have your money; I hope there's a line for your bloody parking ticket, have fun at home. Enjoy your Sunday night because we're going to enjoy ours," SPUNJ concluded.
I certainly applaud Machine and SPUNJ for taking a stand because booing a team after winning a series is not in keeping with the spirit of esports.
Instead, fans should respect the players for their incredible skill and applaud them for their victories, even when not the teams or players they necessarily support.
Don't forget to check out our dedicated CS:GO section for esports, news, guides and more. 
Featured image courtesy of BLAST Premier.