If you consider yourself to be a CS:GO enthusiast, then you've undoubtedly heard of ZywOo. He is considered to be one of the best CS:GO players of all time, having only emerged into the professional scene in late 2018. In fact, he was placed under the spotlight for being one of the next generation of game-changers (pun intended) through his feature in the Forbes 30 Under 30 list.
ZywOo bio: Who is Mathieu Herbaut?
Alright, so let's pretend you've never heard of ZywOo. Who is he? Here are some quick facts before we do a deep dive into his history and achievements.
Real name: Mathieu Herbaut
Birthdate: 9 November 2000
Age: 20 years
Current Team: Team Vitality
Current Residence: Lens, Pas-de-Calais in France
Nationality: French
Position: AWPer
Approximate winnings to date: USD 369,171
Most Notable Award: Best Player of 2019 and 2020 by HLTV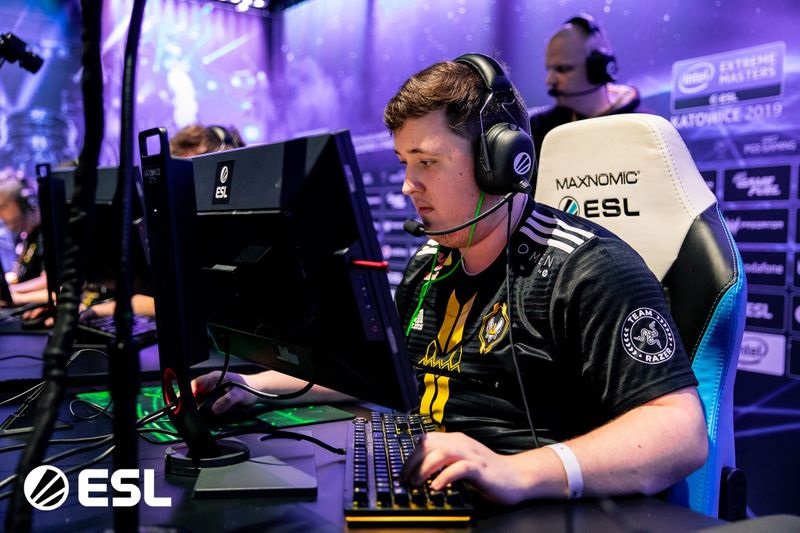 (Picture: ESL)
ZywOo's CS:GO history
In a weird twist of fate, ZywOo was incidentally born on the same day as CS:GO's commercial release. This inspired the appropriate nickname of 'The Chosen One'. He is a king of clutching out 3v1s and is indeed a force to be reckoned with. 
In the past, ZywOo played for lesser-known teams, including: dizLown (2014-2015), nevermind (2016), E-Corp Bumpers (2017), WySix Team (2017) and Against All Authority (2017-2018). This was prior to him joining Team Vitality in late 2018, where he had already established a strong presence in the global esports scene. It would be an understatement to say that Team Vitality is a great fit for him since it includes no weak links.
ZywOo's personality and humour
The love that fans have for ZywOo is far-reaching. This love is not mutually exclusive to his impeccable performance in CS:GO, but also because of his, uh... unique sense of humour.
If you don't believe us, then just take a look at this interview he had with Freya Spiers at the showmatch of the FACEIT London Major in 2018. We're still unsure if he really didn't know anything or if he was just being the biggest troll ever.
ZywOo's personality and unique sense of humour are not only why so many fans adore him, but it may also be the secret to his success. After all, CS:GO is a team game and building team chemistry underpins superior esports performance.
Put simply, ZywOo's enthusiasm and positivity are attributes that every team wants (and needs). This may also explain why ZwyOo signed a five-year extension contract with Team Vitality, which is one of the longest signings in esports history.
If you want to join the ZywOo simp *cough* -- I mean,  fan club; then check out the links to his social pages below.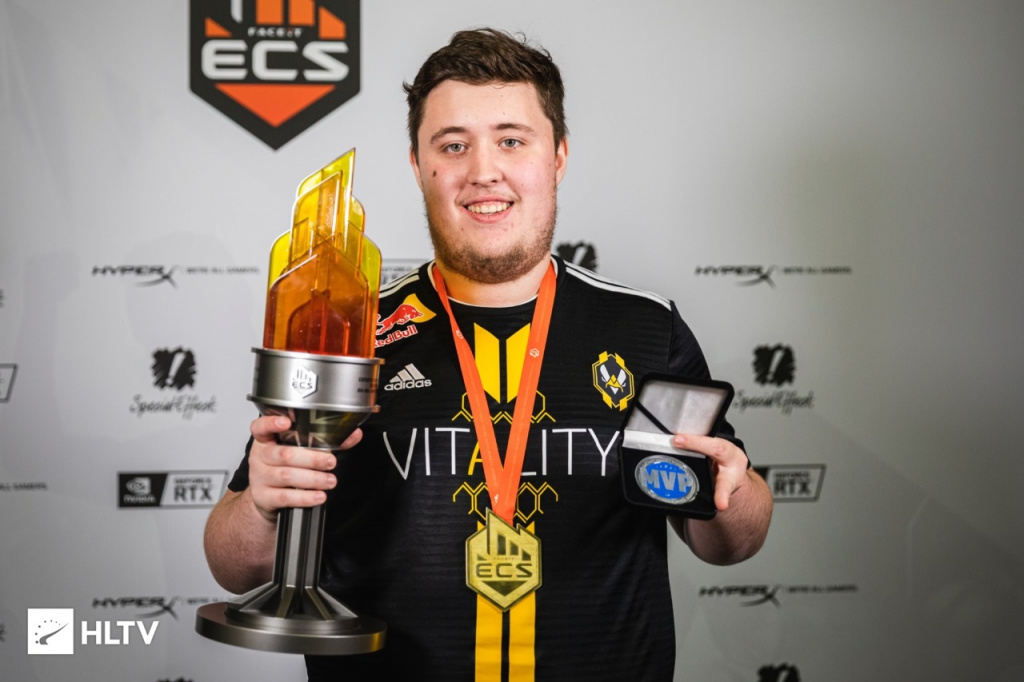 (Picture: HLTV)
ZywOo's CS:GO achievements
ZywOo has a long list of accolades, including multiple 1st placements in several S-tier tournaments (these are premier events with lucrative prize winnings). ZywOo assisted in securing Team Vitality 1st place in the BLAST Premier Fall 2020 tournament against Astralis, banking a whopping USD 225,000.
This was followed less than a month after winning the Intel Extreme Masters XV Beijing Online tournament against NaVi. To date, ZywOo has played 187 matches in 39 major tournaments with a win rate of 64.3% (119 wins, 66 losses).
To top it off, ZywOo is only 20 years old and is proclaimed to be the youngest player to be ranked first on HLTV's Top 20 Players of the Year ranking. He also holds several MVP awards by HLTV from many notable premier events, including CS Summit 4, ESC Season 7, ESL One Cologne 2019 and DreamHack Masters 2019 (among others).
If you still don't believe that ZywOo is one of the greatest CS:GO players ever, check out this epic frag movie. It's hard not to find clutch plays by ZywOo because there are simply so many.
Despite ZywOo's natural talent, he regards APEX, RpX and SHOX (his current teammates) to be his mentors. This is truly humble of him and argues whether ZywOo even acknowledges his greatness.
Interestingly, ZywOo claims that he used to look up to these players prior to his professional endeavours, stating that "it's a dream to be able to play alongside them now".
How to play like The Chosen One?
So perhaps you're reading this and thinking of being the next 'Chosen One' of CS:GO. Where would you start? Well, if you're thinking of following in ZywOo's footsteps, then perhaps you can start by mimicking his gear and settings.
ZywOo's hardware:

ZywOo's crosshair settings:

You can use the console command below to copy his crosshair settings:
cl_crosshairalpha 200; cl_crosshaircolor 2; cl_crosshairdot 0; cl_crosshairgap -3; cl_crosshairsize 2; cl_crosshairstyle 4; cl_crosshairusealpha 1; cl_crosshairthickness 0; cl_crosshair_sniper_width 1; cl_crosshair_outlinethickness 1; cl_crosshair_drawoutline 0;
Recently, ZywOo surprised his fans by publishing a video of his first-ever stream on Twitch. It's hard to believe that this was not so long ago too, but it is reminiscent of the glory that was unbecoming to him at the time.
It's nevertheless a treat to us noobs, which may hopefully also inspire the next generation of champions.
Don't forget to check out our dedicated section for CS:GO tournament guides, news and articles about pro teams.