Tuscan is an iconic map from the Counter-Strike 1.6 era which has never officially made its way into the CS:GO map pool. Back in September last year, we reported that an official version is finally in the works after rumours in 2019 pointed towards a remake of de_Tuscan.
Now, level designer Catfood has shared the first video for the official CS:GO version of Tuscan.
CS:GO Tuscan first look video
The CS:GO version of Tuscan is moving along nicely, as showcased by the first video from Catfood. 
We also know the original creator of de_Tuscan, Colin "Brute" Volrath is involved in the development process. Brute created Tuscan all the way back in 2007, and the new CS:GO version remains true to the original in many ways.
Keep in mind this is a work-in-progress, and the colourful textures are placeholders as development on Tuscan for CS:GO continues.
In response to this development updated on Tuscan, The Director of Product at ESL, Casey Foster, exclaimed on Twitter: "CS:GO map pool update?!?!!?"
There are also playtests going on right now but they are invite-only at the time of writing. The interesting thing here for CS:GO fans is we might see a CS:GO map pool update happen in 2021 if the development of Tuscan completes this year.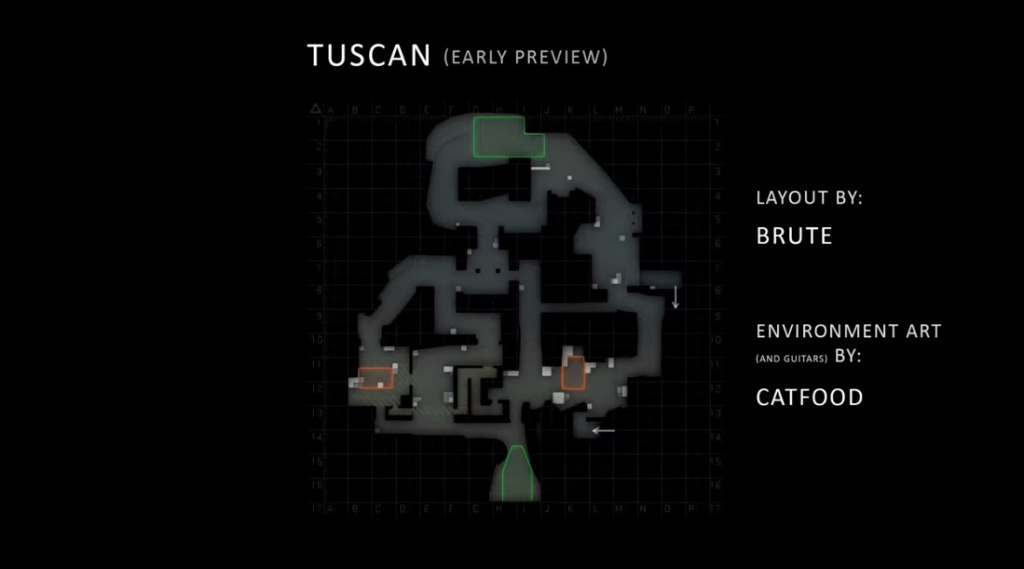 The Tuscan layout (Picture: Catfood)
Valve has not made an official announcement about a possible CS:GO map pool update, and it remains to be seen if this new version of Tuscan might make its way into official tournaments in the future.