#TBTpic.twitter.com/t3EhP1mJQZ

— CS:GO (@CSGO) October 17, 2019
While the video starts as a regular bomb plant, as the T runs away we see them reveal their knife which is modelled after the blade from 1.6 and Source. Both had healthy competitive scenes, with the release of Counter-Strike: Global Offensive bringing both games' pros together in 2012.
The video is similar to the clip posted by @CSGO ahead of the MP5 re-entering Counter-Strike last year by popular demand.
It is likely that this knife will be the Rare Special Item, or at least one of them, in the upcoming CS20 case that will feature community skins submitted for the anniversary of the franchise alongside a sticker capsule also containing fan designs.
The wide variety of custom knives available from CS:GO cases have status as a sign of a dedicated player willing to invest money into a sharp aesthetic change. It is not known if the vintage knife will simply be a 'vanilla' with no variants or will be given Tiger Tooth, Doppler or Fade designs for the lucky to unbox in-game.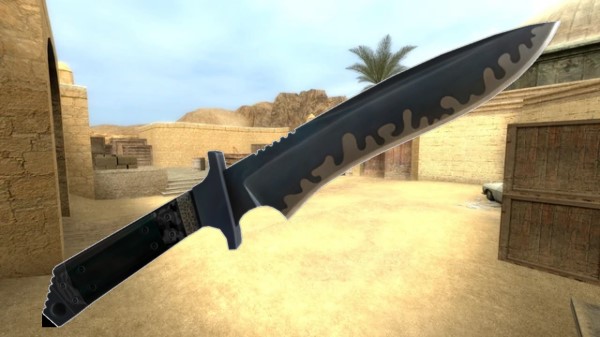 Certain knives such as the Karambit and Butterfly Knife are the most popular and the popular Crimson Web design on third-party market can cost almost $3,000 in Factory New.
While pros often change which knife they use, a handful of players have been consistent and defined the knife pattern as their own such as Janusz "Snax" Pogorzelski's Falchion Knife Slaughter and Richard "shox" Papillon's M9 Bayonet Crimson Web.
Many pros started their career in the earlier titles and were sharing their excitement in response to the Tweet.