Although esports competitions had that "luxury" to simply transition their events to online-only during the COVID-19 crisis and restrictive measures, that doesn't mean that industry wasn't suffering from it, far from that.
In 2020 esports without big LAN events felt incomplete and nothing can't replace big spectacular events in huge arenas with frenetic fans and wild atmosphere. We love to watch esports, but more than everything else, fans love big esports LAN events like IEM Katowice, LoL Worlds, The International, BlizzCon, and others.
And hopefully, they will return next year.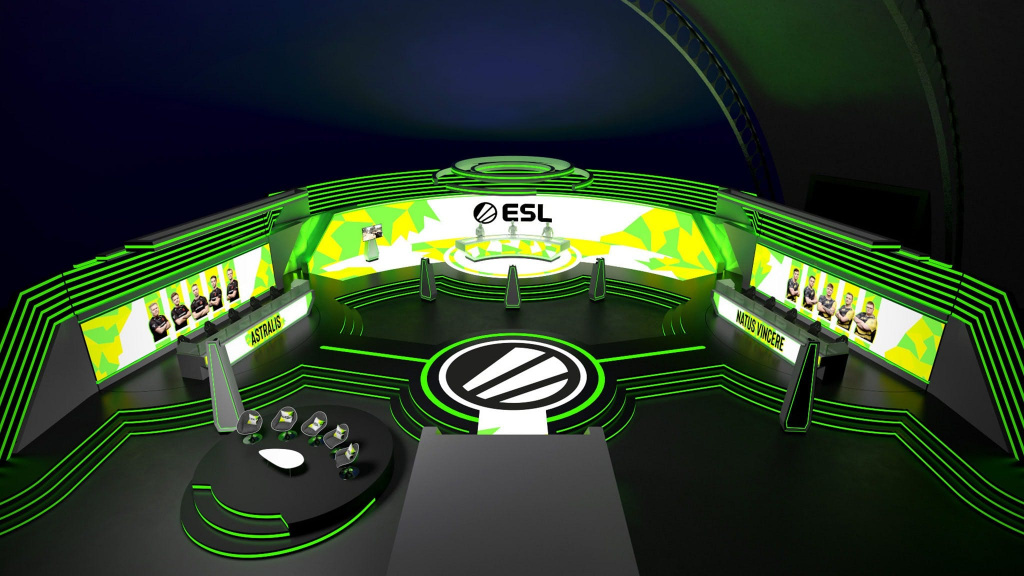 New ESL Pro Tour studio, currently under construction (Picture: ESL)
ESL expect that LAN events will make a return in 2021, and today they have announced their plans and calendar for CS: GO ESL Pro Tour in 2021.
"Following one of the most unpredictable and challenging years in esports history, we'd like to reveal our vision and outlook for ESL Pro Tour 2021," says in the ESL announcement.
"By announcing our calendar for the upcoming events next year we wish to bring some stability back for the players, fans and ourselves. We hope that LAN events will return and we will continue to monitor the COVID-19 situation leading into 2021."
ESL Pro Tour 2021 - fewer events, more content
By cutting the number of events to 8 throughout the year, they are planning to focus more on storytelling and creating great content with a focus on players, their stories, and their big moments.
Each of these eight events will be a two-week event, with group stages in the first week, and playoffs during the second weekend.
On the other hand, this will allow players to have more time to relax, recharge, and prepare for their crucial matches, and it also means less travelling and more time for rest. This will remove some stress from the players and enable them to perform better.
ESL Pro Tour 2021 Calendar
As mentioned above, the ESL Pro Tour will consist of 8 CS:GO tournaments, including two Masters Championship tournaments - IEM Katowice and  ESL One Cologne.
IEM Katowice is currently scheduled for 6 - 28 February, while ESL One Cologne is set for 6 - 18 Jul.
You can see the complete calendar below: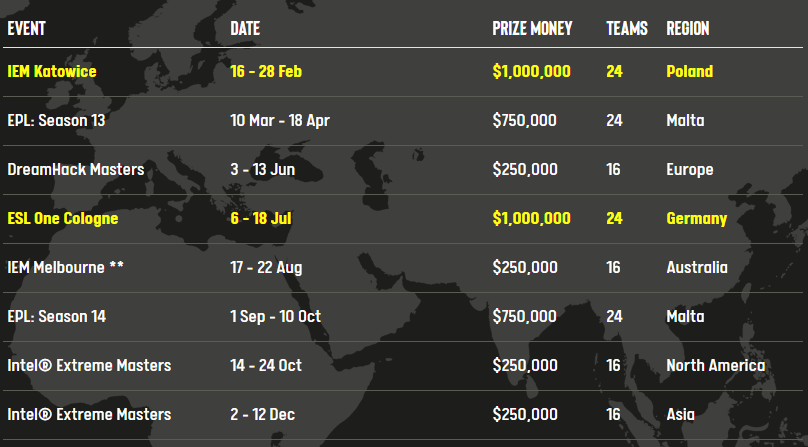 (Picture: ESL)
ESL Pro Tour Studio
Along with the plans for 2021, ESL revealed that they are currently building their brand new state-of-the-art studio, designed to deliver the best possible esports experience for both viewers and players.
Groups stages of ESL Pro Tour tournaments will be played from ESL Pro Tour CS:GO Studio.
The studio will feature 240Hz monitors, height-adjustable tables, anti-flash smart glass, rotating players booths, and "all of the latest Intel technology".
ESL Pro Tour Studio is currently under construction, but the location has not yet been revealed.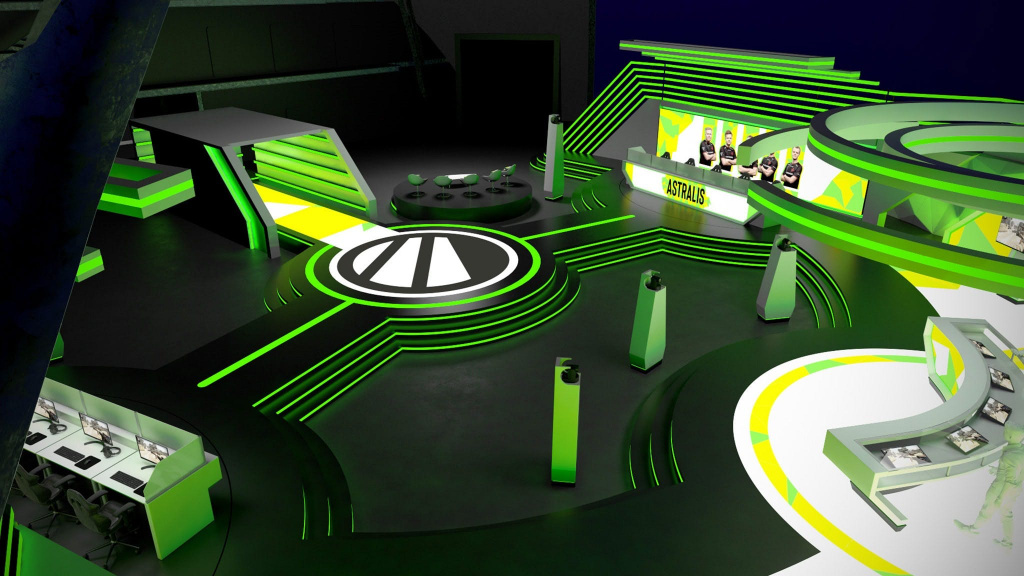 (Picture: ESL)