Henry "HenryG" Greer has announced his retirement from casting in an interview with renowned journalist, Jarek "DeKay" Lewis that appeared in DBLTAP.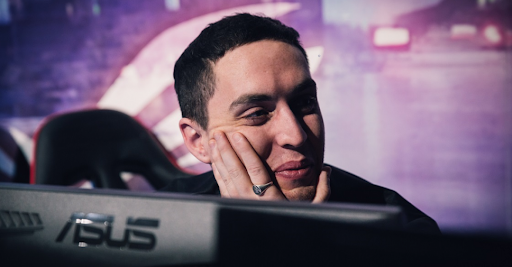 "This has been the most difficult decision I have ever had to make and it is one that I don't take lightly. This has been my entire life for close to a decade and I can assure you that I didn't want it to go down like this," says HenryG. 
It comes with the heaviest of hearts, that today, I am announcing my retirement from Esports commentary. 
 
6 years. 150+ live events. 10 Majors.

Countless memories.
 
Thank you so much for listening.

Please read my interview with @Dekay: https://t.co/GX30kMbugv

— HenryG (@HenryGcsgo) September 4, 2020
It would be hard not to believe his words, as he worked over 150 events as a member of on-air talent of CS:GO events, 10 of which were Majors organized by Valve.
The Brit summarizes his casting career, saying he is pleased with how it went.
"I do feel proud[...] I don't think I could have physically or mentally given anything more to my career in CS:GO esports commentary." 
Greer also partially explains what stands behind this decision. His arguments mostly point at the current state of online tournaments, which creates a unique opportunity to change and pursue new challenges.
"With the global situation, CS:GO is now an online affair and we will have to make do for now. No one has any control over that. I just see this as a good opportunity to call it a day and start being able to funnel my focus into avenues that I find challenging and rewarding."
HenryG first came into casting Valve's FPS in 2014, after passing on his professional career in CS: Source three years prior. He made his big appearance at the Gfinity G3 tournament. In those six years, he became one of the most well-known casters not only in Counter-Strike but esports as a whole. 
Oh man @HenryGcsgo will be dearly missed.
Incredible courage to call it quits when it doesn't feel like you are on the right path in life, and I'm sure you'll find what makes you happy bro. GL <3

— Nicolai Reedtz (@dev1ce) September 4, 2020
For most of the journey, he was commentating alongside Matthew "Sadokist" Trivett, and he recalls this period as one of a kind. "The journey that Sadokist and I went on to take over the commentary world, is one that I will never forget. We went above and beyond to prove ourselves and hone our craft. I have never worked so hard for something in my life."
I wish you just the best my friend. You and @Sadokist will always be my favorite casting duo! pic.twitter.com/cDRGcS6Zyk

— Christian Lenz (@ChristianLenz) September 4, 2020
But do not be mistaken, HenryG is not leaving CS:GO. As of now, not much is known about Greer's new project, but an official announcement is expected early next week.
If the former caster's words are to be believed, his next step will be massive for the scene. "You'll see that I'm not kidding when I say that my next move is going to be a colossal one for the CS:GO community. (...) This will be the most ambitious challenge I have ever undertaken in my life. I couldn't be more excited to show the world what I have been working on behind closed doors. I have the right crew around me and we're making fantastic progress."