A new Counter-Strike: Global Offensive update was released on a Friday evening. It makes major updates to the in-/game shop, most importantly making items purchased there untradable for one week after the transaction. 
What's more, the same goes for the operation cases, which are looted as an operation reward. Those won't be tradeable for a week as well. Although Valve notes, that "Items received from market-restricted containers will continue to be sellable immediately on the Steam Community Market".
Besides the changes to the store, the game developer repaired an unusual visual bug. As we can read in the official patch notes, "Fixed a rare visual bug with equipped item indicators when equipping a default item into a loadout slot". Additionally, a couple of stability improvements were added to the game.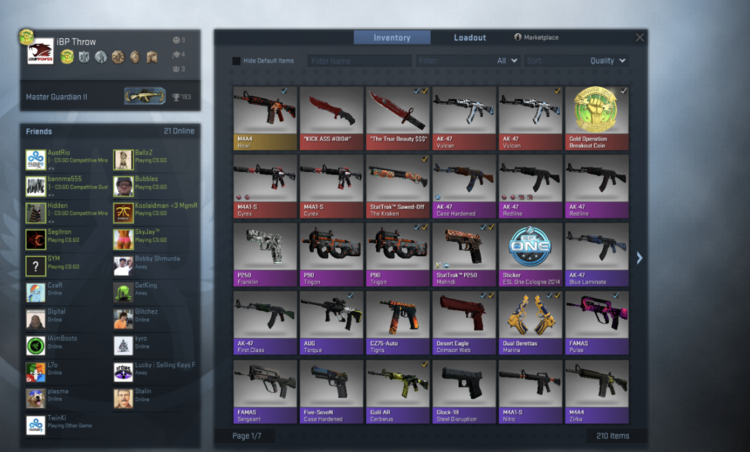 CSGO's skins can be hot commodities. (Picture: Valve)
It's significant to note that those changes are most likely an answer to the latest problems the Steam market was facing. Due to the lowering of the RMR stickers prices, it was heavily overloaded, making it difficult to use. Limiting the sale of freshly acquired items should make it work more smoothly. 
It wasn't the only CS:GO improvement this week, and certainly not the most remarkable one. On Thursday Valve made changes to its VAC ban system, changing it from a life ban to a five-year term with some exceptions.