Just four days after the CS:GO update which saw Mutiny and Swamp take the place of Chlorine and Jungle in matchmaking, Valve has released a new update. This update, released on 28th July at roughly 03:00 UK time, focuses on making major changes to both new CS:GO maps, Munity and Swamp. Also, Valve seems to have fixed a new smoke exploit.
New CS:GO update: Mutiny and Swamp changes
If you've been enjoying the two new maps, and possibly even figured out some great tactics, these major changes in the new CS:GO update might throw a wrench into your plans.
For those who don't know, Mutiny and Swamp are in official matchmaking but only in Casual, Deathmatch, and Scrimmage game modes. This allows Valve to make some major balance changes without messing with the pro scene.
Munity gets fewer balance changes than Swamp, as Valve has focused on deploying several fixes, some of which could have been exploited by players.
Swamp, however, gets a number of balance changes which favour the Terrorist side, for example, closing a gap in CT-spawn where players could boost and peek A-long, and making A-short room brighter.
Let's take a look at all the changes, and fixes, to both Mutiny and Swamp in the new CS:GO update below.
Mutiny fixes and changes:
Fixed various bird-related bugs
Opened up corner at Dirt Road near CT Spawn
Fixed bomb getting stuck on the small boat
Improved FPS for low/medium shader
Improved optimisation throughout the map
Opened up T to B Upper ceiling to allow for grenade usage
Fixed one way wallbang on B Site
Fixed rendering issue at the top of B Site building
Added fade distance to most small props
Altered some deathmatch spawn positions
Replaced rocks with flowers by the stairs at CT to A
Removed foliage in various locations for improved visibility
Fixed boost spot at elevator near A
Fixed hidden bomb plant underneath stones on A Site
Fixed floating church pillars
Fixed misaligned stone tiles in T Spawn
Fixed misaligned textures on church
Improved clipping at various places
Improved grenade clipping at various places
Updated Overview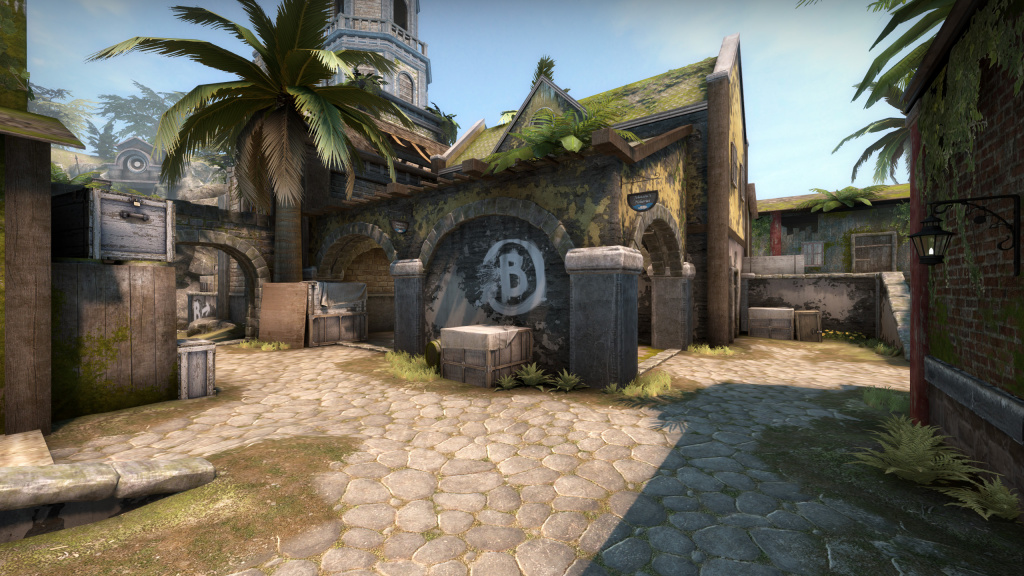 (Picture: Valve)
Swamp fixes and changes:
Performance boost in some areas (2-5%)
Alligator and frog sounds are lower, less disturbing
A-site:
Made brighter background near fence on A-long (CT side)
Made one of the red plywood covers smaller on A-long (T side)
Made the A-short room brighter and also made it easier for T to peek angles on entrance
Closed gap in CT-spawn where players could boost and peek A-long
Middle:
Added wood cover under CW so players can't peek straight down to A-short entrance (T side)
Removed a pallet where a player could jump and get stuck
B-site:
Improved balance around bombsite
Added clipping on crane
Added clipping on streetlight
Added plywood cover on bombsite
Removed some of the railing around bombsite for easier movement
Added electrical box, fence and plywood close to B-entrance for less hiding spots
Added plywood in corner close to B-entrance for less hiding spots
Added fence and plywood in water around sniper spot on B-long for easier readability (CT side)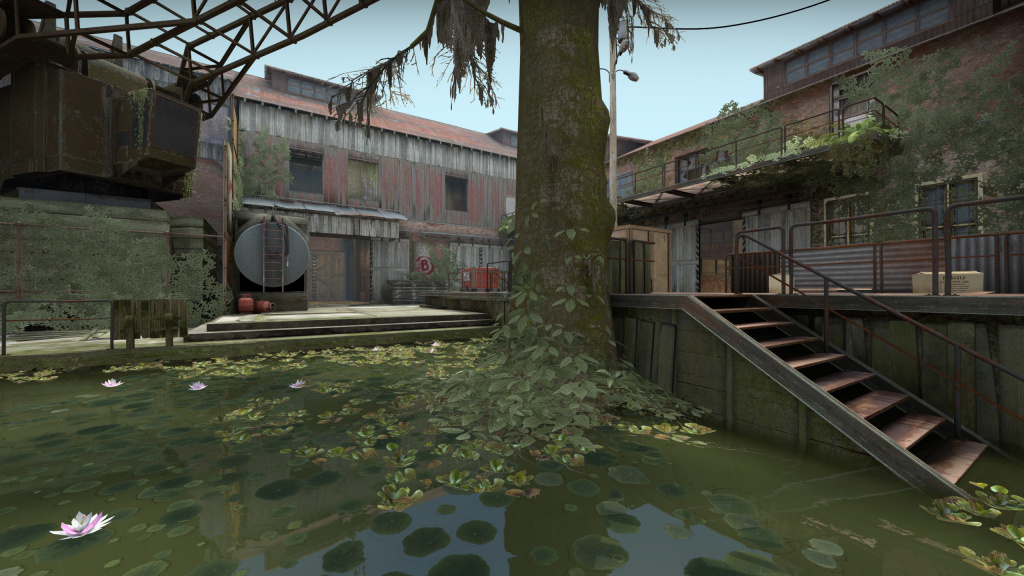 (Picture: Valve)
CS:GO Smoke Exploit
Esports journalist Richard Lewis recently talked about a new CS:GO smoke exploit, which basically made smoke invisible to some players who threw it, giving them a distinct advantage over their opponents.
With the new CS:GO update, this exploit has reportedly been fixed as well. For those who haven't heard of it, check out the video showcasing the now-fixed CS:GO smoke exploit below.