Before the next CS:GO esports Major, PGL Antwerp 2022, kicks off on the 9th May 2022, there are RMR (Regional Major Rankings) events where the top teams from each region compete for a spot at the Major. Following the Americas RMR, there's the Asia-Pacific RMR event leading up to the PGL Antwerp 2022 Major.
In this viewer's guide, we cover everything you need to know about the PGL Antwerp 2022 Asia RMR. This includes how you can watch all the CS:GO esports action live, the complete schedule, tournament format, teams competing and prize pool distribution.
How to watch PGL Antwerp 2022 Asia RMR
You can watch all the PGL Antwerp 2022 Asia RMR matches live simply by heading to the PGL Twitch channel, which we've embedded below.
CS:GO esports fans can watch PGL Antwerp Asia RMR matches live via the official PGL YouTube channel.
PGL Antwerp Asia RMR format & teams
Instead of a 16 Team Swiss System Format like in the Americas RMR, the Asia-Pacific RMR features a much less complicated format.
This is due to only four teams competing, as it is considered the weakest region from which a team can qualify for the PGL Major Antwerp 2022 event.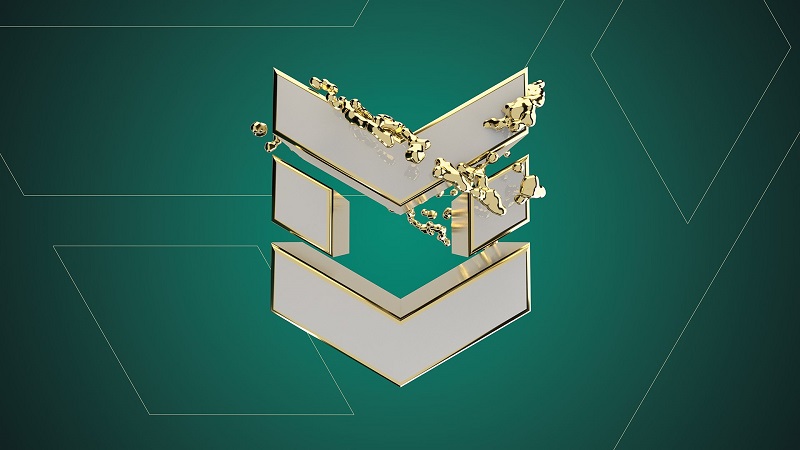 The format is a simple double-elimination bracket where all matches are best-of-three. Teams competing are:
TYLOO (Chinese Qualifier)
Renegades (Oceanic Qualifier)
IHC Esports (Asian Qualifier)
Lynn Vision Gaming (Middle Eastern Qualifier)
As you can see, these teams managed to place first in their respective regional qualifiers.
PGL Antwerp Asia RMR schedule - dates & times
Taking place at the PGL Studio in Bucharest, Romania, the PGL Antwerp Asia RMR schedule is quite simple.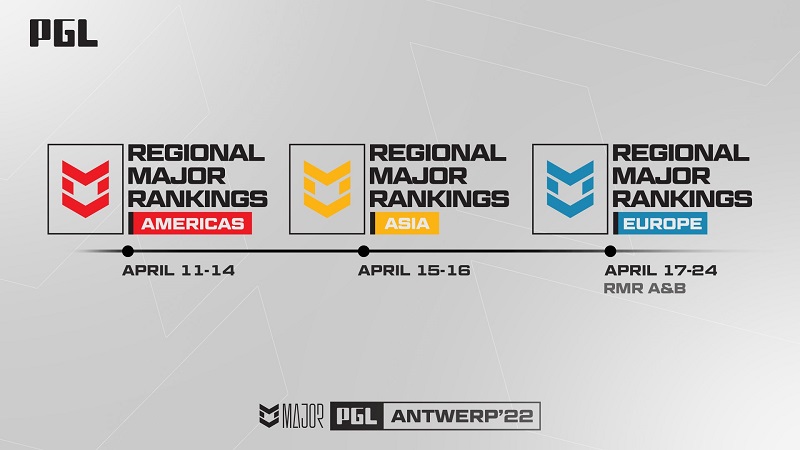 The event runs from 15th to 16th April 2022, with the exact times yet to be confirmed. Since this is an in-studio event, we suspect it will follow the same start time each day as the Americas RMR, which is 09:30 UTC.
Asia RMR - Prize pool & PGL Antwerp spots
There are no Legend or Challenger status spots available in the Asia RMR for PGL Major Antwerp 2022.
Instead, there are only two Contender status spots available to fight for. Check out the prize pool distribution below.
1st place - $5,000 and Contender status.
2nd place - $2,500 and Contender status.
3rd place - $1,500.
4th place - $1,000.
While the Asia RMR might be the lowest-tier PGL Antwerp 2022 qualification event, there are still spots for the next CS:GO Major on the line, which makes it an exciting event for esports fans across the globe.
Check out our dedicated CS:GO section for viewer's guides to the biggest tournaments, news, and more.
Featured image courtesy of PGL.