After a solid year of Astralis winning nearly every Counter-Strike: Global Offensive tournament, it has been the summer of Team Liquid.
Since winning Intel Extreme Masters Sydney in early May, Liquid has been on a tear in CS:GO, following that win up with others at DreamHack Masters Dallas 2019, the ESL Pro League Season 9 Finals, and ESL One: Cologne 2019.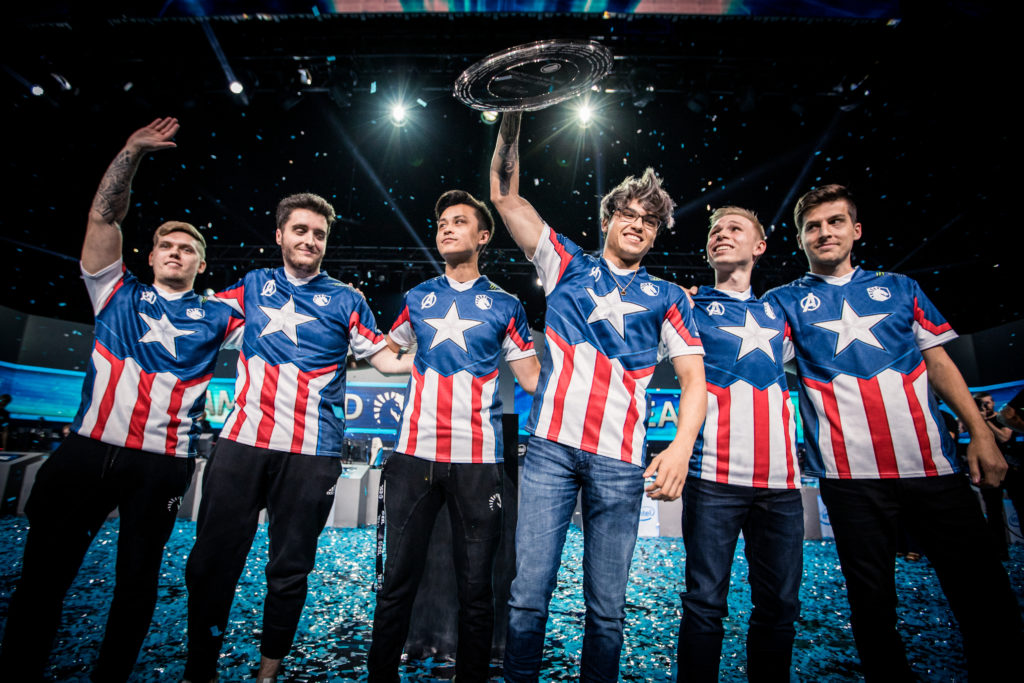 For their efforts, they also secured the $1 Million Intel Grand Slam bonus by winning four ESL or DreamHack tournaments out of 10. In fact, they did it out of four.
Now adorned with Captain America-inspired jerseys, the North American squad keeps on winning, as seen at Intel Extreme Masters Chicago this past weekend. ENCE has had its own impressive 2019 so far, winning BLAST Pro Series: Madrid and coming in second at IEM Katowice—but they just couldn't match up to Liquid early on at the IEM Chicago grand finals.
Coming hard out of the gate, Team Liquid looked like they were attempting the esports version of Games Done Quick, blazing through ENCE with a blistering 16-2 first match win on Overpass. The second match wasn't much better for ENCE, with Liquid claiming a rapid 16-3 win on Nuke.
The third game on Inferno looked like it might end just as quickly, but ENCE finally climbed back into the battle, trading rounds and attempting a late-match comeback—but it ultimately fizzled, as Liquid secured the win at 16-14.
Asked about the match by GINX during the post-match press conference, Liquid's newest member Jake "Stewie2K" Yip said that it felt just as fast to them too.
"It went by pretty quick. We were surprised at how quick it was going and how easy it was for us at the start," he responded. "We expected a hard game on Nuke, but it felt like they kept trying to play aggressive and catch us off-guard, and it just wasn't working."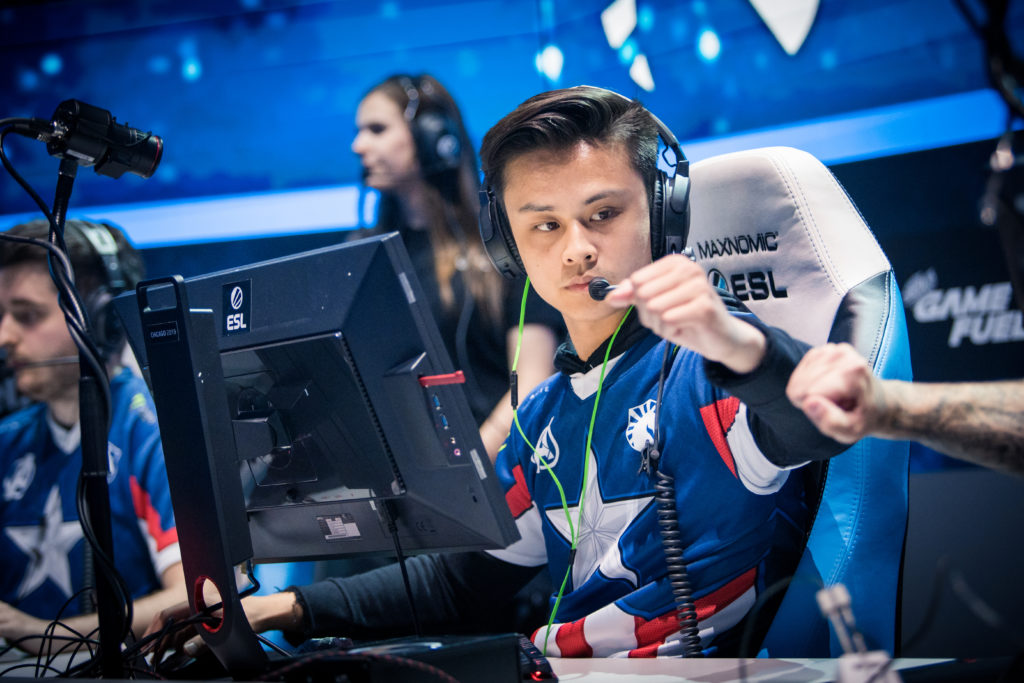 Liquid had been nipping at the heels of Astralis throughout 2018, and with that team's recent cooling-off period and Liquid apparently finding a new level together following Stewie2K's addition in December, the squad has been unstoppable of late. Asked why Liquid is suddenly clicking now, Stewie attributed their success to frank communication.
"I think we leave everything on the table, and that's the most important thing," said Stewie2K. "We try not to keep it inside and build this bubble that might pop later, and could cause way more problems than it needs to. I think that's the one thing we prioritise, and it helped us along the way because we're open with each other and people can criticise each other without having any tension. I think it's all about outside the game that we need to fix; our relationships need to be strong, and I think it's kind of showing in a way."
With the IEM Chicago win, Team Liquid has already begun its attempt to repeat the Intel Grand Slam and claim another $1 Million prize. However, the rules have already changed since Liquid completed the last season earlier this month. Now, a team must win a special "designated" ESL or DreamHack event (either IEM Katowice or ESL One: Cologne) out of the four victories, or otherwise win six non-designated events out of 10.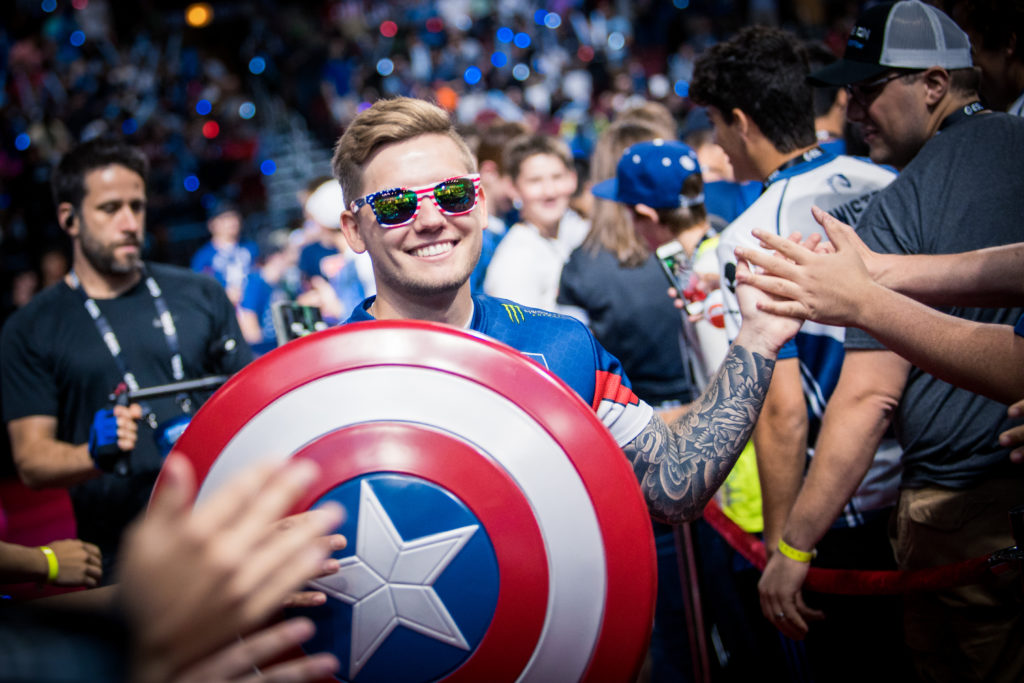 GINX asked the team about the sudden rule changes in the wake of their record-breaking 63-day Intel Grand Slam conquest.
"I thought it was pretty funny," responded Jonathan "EliGE" Jablonowski. "We did it so fast that they had to make it longer, just so they wouldn't have to worry about that happening again. I think it's pretty cool anyway—the way that they changed it, making so that it's more tournaments and all that. It kind of adds to the prestige of it, so if someone does win the Grand Slam, you know that they accomplished something great."
With six straight tournament victories and $2.1 Million earned so far this year, it's easy to forget that Team Liquid's CS:GO reign only started about two and a half months ago. Luckily, they're not letting the success get to their heads: they know that it's too early to think about their legacy. And even with the break on the horizon, they said that they already had their eye on the next prize: August's StarLadder Berlin Major 2019.
"I think that's going to be a lot easier to answer a little bit later from now, because it's easier to see from the perspective of how many we've won, how many Grand Slams, how many majors," said EliGE, when asked about their all-time status. "I think that it's a little too early, because it's only been three months. We're only getting started, and we'll think about it later."