Back on 23rd April 2021, the CS:GO esports world was shocked as Ninjas in Pyjamas completed the signing of Nicolai "Dev1ce" Reedtz from the four-time Major winning organization Astralis. While Peter "dupreeh" Rasmussen did take over the all-important AWPer role, and Lucas "Bubzkji" Andersen stepped in as the permanent 5th man, one can't help but wonder if Astralis is going to sign a dedicated AWPer. That's where a new rumour floating around the internet comes in, suggesting Daniel "mertz" Mertz is close to joining Astralis.
Will Mertz join Astralis?
Daniel "mertz" Mertz is a 22-year-old, talented AWPer currently playing for Nordavind. In terms of top-tier AWPers, he is one of the only ones that could potentially join Danish organization Astralis, as a Dane himself, he will have no trouble communicating with the decorated squad.
This rumour comes from Puffin, a freelance content creator for Jyderup Parrots and writer for Danish esports organization Madsport Esports.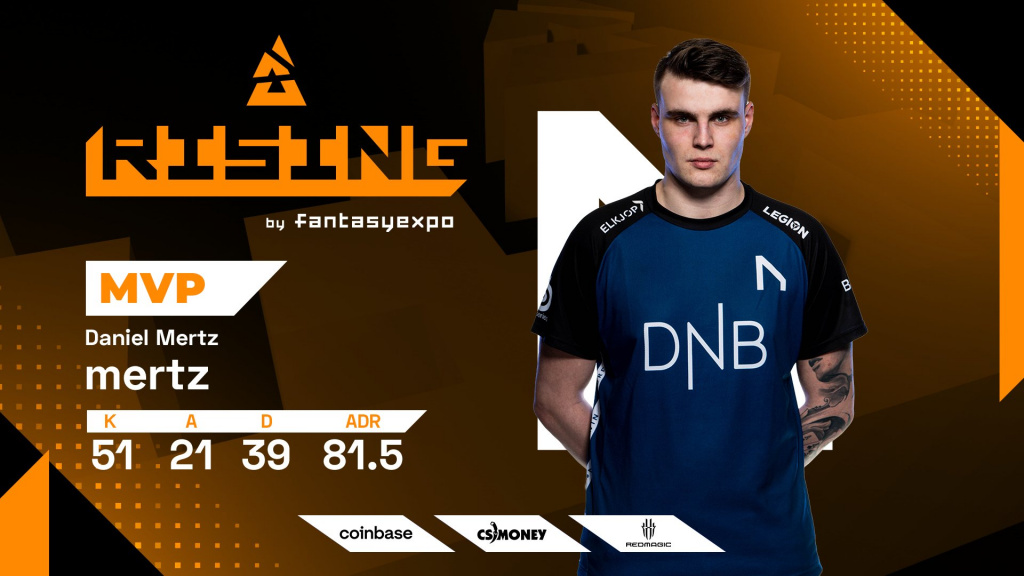 (Picture: BLAST)
His report suggests that sources close to Astralis say the organization is close to signing Mertz. Therefore, if this rumour turns out to be true (or not) we should know in the next couple of weeks.
This would also mean Astralis could go back to a six-man roster, something we've seen from them before when dev1ce was still around.
The rumoured Astralis CS:GO roster is:
Lukas "gla1ve" Rossander
Emil "Magisk" Reif
Andreas "Xyp9x" Højsleth
Peter "dupreeh" Rasmussen
Lucas "Bubzkji" Andersen
Daniel "mertz" Mertz
While it does make sense that Astralis could sign a new, dedicated AWPer to their squad, you should always take information such as this with a large helping of salt until the organization announces the move.
It is important to note Nordavind is currently playing in the Elisa Invitational Summer 2021, which finishes up on 3rd July. This means that we aren't likely to see Mertz play with Astralis in June, even if a signing gets announced.
At the time of writing, Astralis, Mertz and Nordavind have neither officially confirmed nor denied this rumour.
Don't forget to check out our dedicated CS:GO section for esports news, game updates, drama and more.
Header image via DreamHack.