The latest CS:GO update brings "the winter season fun" with festive chickens and freeze frame holiday borders as well as adding the 2020 Service Medal ahead of next year.
After the title screen and main menu snow settles and you get into a game, there will be one more addition the update brought that will greet you at the start of a casual game.
One of the first things you might notice though is the addition of snowballs to the CT and T spawns across the maps.
Up to three can be picked up at a time with E before wielding them like a very cold and round grenade.
While it would be generous to get a set of three free snow grenades, these snowballs are mostly for fun.
Throwing them at an enemy does cause them to react as though they have been hit by a flash.
It will be far harder to land a clean shot on a moving opponent rather than a bot, but it could make for a fun challenge in the casual maps.
One thing you might be able to hit with snowballs are the chickens found on multiple CS:GO maps.
As it was last year, Militia has been given the full Christmas treatment complete with lights and snowmen and yes, festive chickens.
Now that winter has come, our favourite feathered friends are wrapped up warm in Christmas jumpers.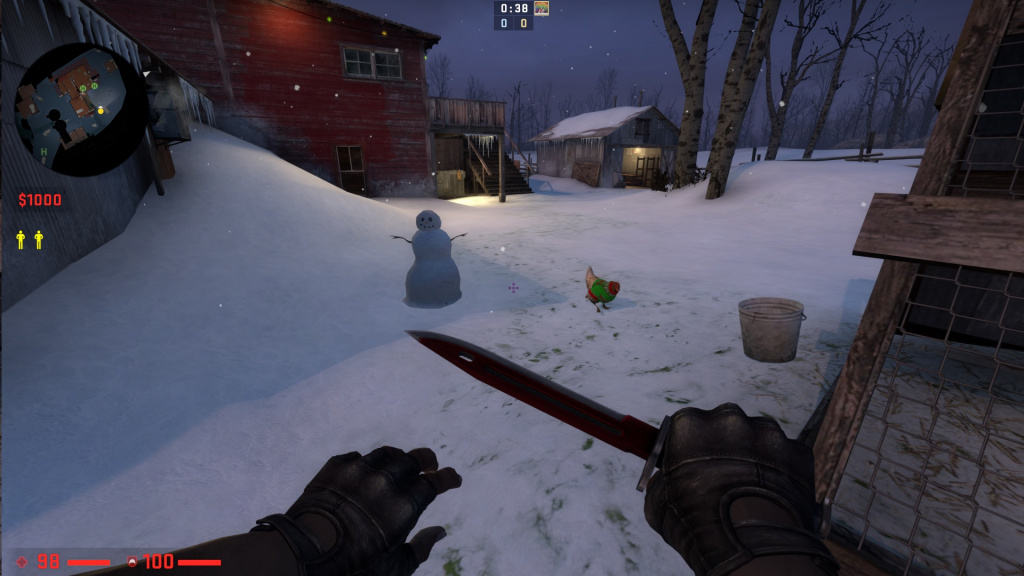 It is good to see the chickens in holiday attire after the Halloween season passed by without them donning pumpkin heads or ghost sheets as they have done in previous years.
New Operation Shattered Web missions will be coming later today as well as next week just in time for Christmas.
The Operation update brought agent skins, new collections and end of the match accolades to the game, with one called The Colonel for a player whose most notable action in the game was the slaughtering of multiple chickens.