Cyberpunk 2077 is one of the most anticipated games of this generation, with millions of fans patiently waiting for that ever-elusive release date.
The wait is finally over and the game will be released on 10th December 2020.
The game boasts a huge world waiting for players to explore it, with all kinds of people to meet, mysteries to unravel, quests to complete, or simply to get lost in vast districts of Night City. According to Lukasz Babiel, one of the developers working on the game, Cyberpunk 2077 will provide over 170 hours of gameplay.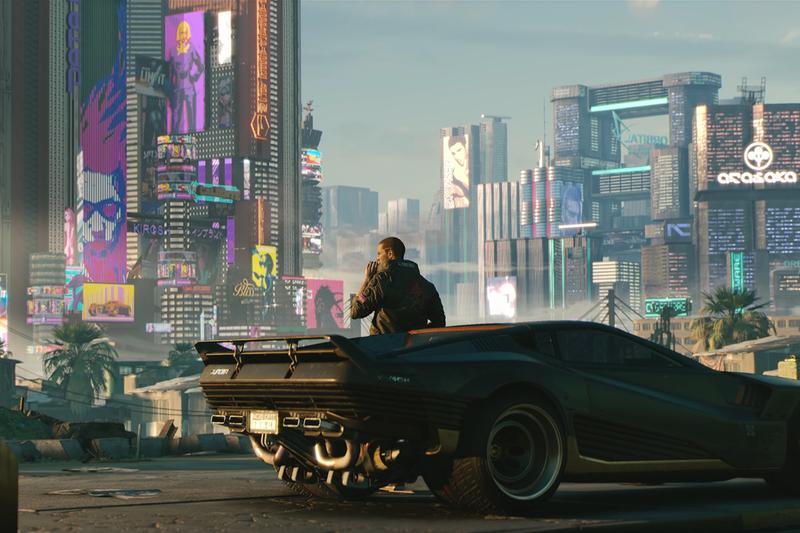 (Picture: CD Projekt RED)
The game is a true paradise for gamers who love single-player story-driven RPGs, full of lore and locations to explore, and fans expect no less from the company that has brought us The Witcher games.
But still, with the world so full of action and crazy futuristic weapons, many fans are hoping for a multiplayer mode as well.
Those of you who will want to fight against other players in Night City will not be disappointed because it has been confirmed that multiplayer in Cyberpunk 2077 will be added.
Here's everything we know about multiplayer in Cyberpunk 2077.
Is Cyberpunk 2077 multiplayer a separate game?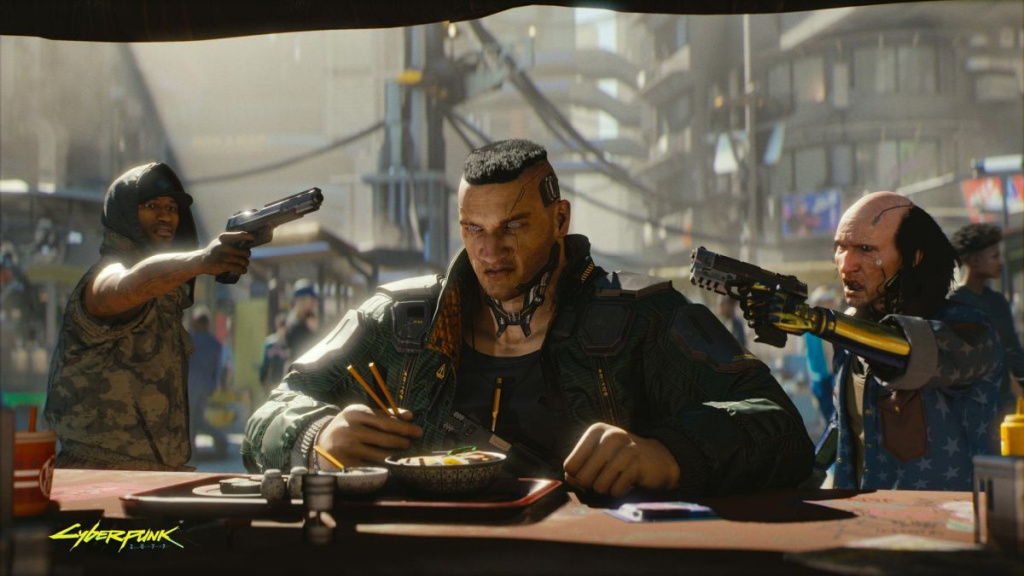 (Picture: CD Projekt) 
It has been confirmed that the multiplayer component of Cyberpunk 2077 won't come with the release of the singleplayer game, rather it will be a separate release, as big as fully-fledged AAA game. 
Speaking about Cyberpunk 2077 Multiplayer, CD Projekt's CEO Adam Kaciński, said: "We don't call it modes. It's a separate dedicated production, a big production. We think about it as a standalone product."
Still, it won't be a separate game per se, just a very big addition to the original game.
Cyberpunk 2077 multiplayer release date
Cyberpunk 2077's multiplayer was first announced in December 2019, and initially, it was supposed to be released sometime in 2021, but unfortunately, due to COVID-19 crisis and the sheer scope of the project, the multiplayer component of the game is pushed back and it probably won't come before 2022.
Cyberpunk 2077 multiplayer gameplay
Currently absolutely no one knows what will Cyberpunk 2077 multiplayer look like, and developer CD Projekt RED is being understandably quiet about it because they want to fully focus on the imminent release of Cyberpunk 2077 single player and DLCs (at least two paid expansions) that will come sometime next year.
What we expect to see is something very similar to GTA Online and Red Dead Online. A vast open sandbox world filled with various activities for players to partake in.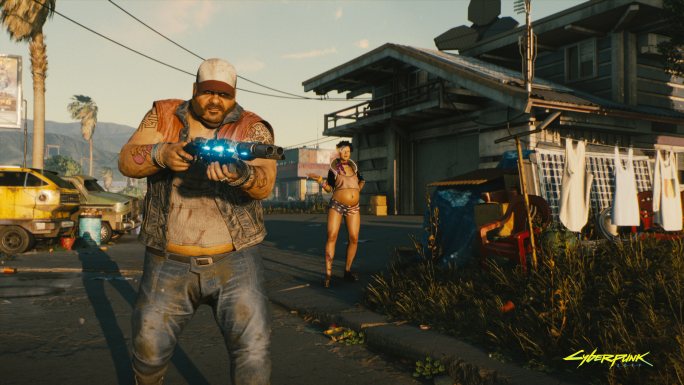 (Picture: CD Projekt RED) 
Cyberpunk 2077 Co-Op?
Multiplayer portion of the game will almost certainly include some kind of co-op. We expect to see some story missions and challenges that will require multiple people to join forces and solve them together.
Maybe it will have something like raids in World of WarCraft and Destiny 2, or similar to heists in GTA Online.
We expect that this co-op experience will be a core part of Cyberpunk 2077 multiplayer.
Will Cyberpunk 2077 have PvP?
While PvP has not been confirmed, there will probably be some kind of PvP for players who would like to measure their skills against other players.
Maybe there will be opposing factions in the game, and players might be able to pledge their loyalty to one of the Night City gangs, or maybe even work for corporations. And their task will be to take out members of enemy gangs and corporations, which will take place in some special PvP zones.
This is, of course, just our speculation, and nothing is yet confirmed about Cyberpunk 2077 PvP.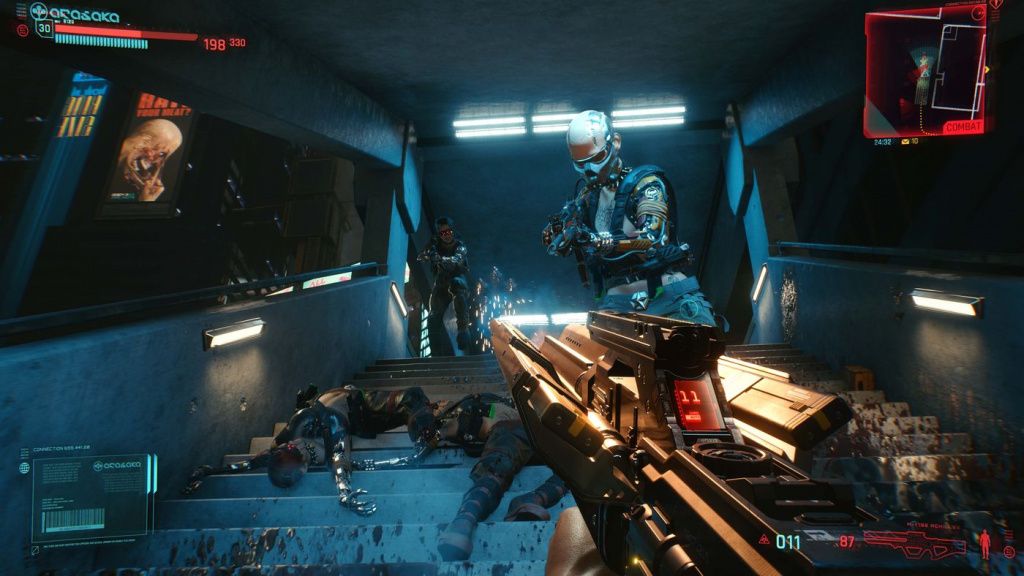 (Picture: CD Projekt RED)
How much will Cyberpunk 2077 multiplayer cost?
The game's multiplayer will be completely free to play for everyone that owns Cyberpunk 2077, but it has been confirmed that it will feature microtransactions.
These microtransactions will be tied with cosmetics and possibly with the in-game economy where you can buy in-game money for real-life money.
There will be no pay-to-win elements, and nothing gameplay-related will be locked behind a paywall.
Speaking about microtransactions in the multiplayer portion of the game, CEO Adam Kiciński stated that "the goal is to design the monetisation in a way that makes people happy to spend money. I'm not trying to be cynical or hide something; it's about creating a feeling of value."
That's all the information we, for now, have about Cyberpunk 2077 multiplayer, and developer CD Projekt RED probably won't talk about it until all content for Cyberpunk 2077 singleplayer is released.
We can expect to hear the first new details about Cyberpunk 2077 multiplayer in around May or June 2021, and until then, there's more than enough content in Cyberpunk 2077 to play for months.