CD Projekt RED has recently hosted another episode of Night City Wire, a show where they showcase Cyberpunk 2077 gameplay and other features ahead of the game's release.
The latest Night City Wire episode was held amidst the controversy surrounding Twitch and DMCA, characterized by confusion, unclear communication and a lot of uncertainty, which led to many content creators deleting years of their content and streamers being banned left and right often without prior warning or explanation as to why are they being banned.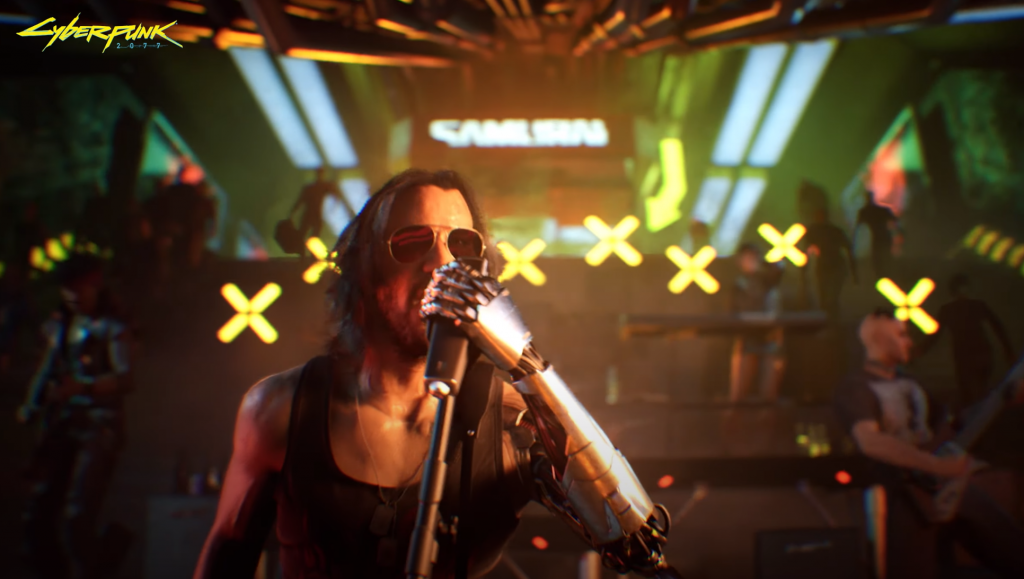 Music is a very important part of Cyberpunk 2077, with Johnny Silverhadn, one of the main characters in the game, being a rockstar (Picture: CD Projekt RED)
To help the streaming community and make sure they will be protected from DMCA strikes, CD Projekt RED is introducing a "Streamer Mode" to Cyberpunk 2077.
Whether you are planning on live streaming Cyberpunk 2077 or making videos about the game, this new mode will disable certain copyrighted tracks.
As explained during the episode, this will concern only "a small number of selected tracks that could cause some issues".
When streamer mode is turned on, those problematic tracks will be replaced with a different song.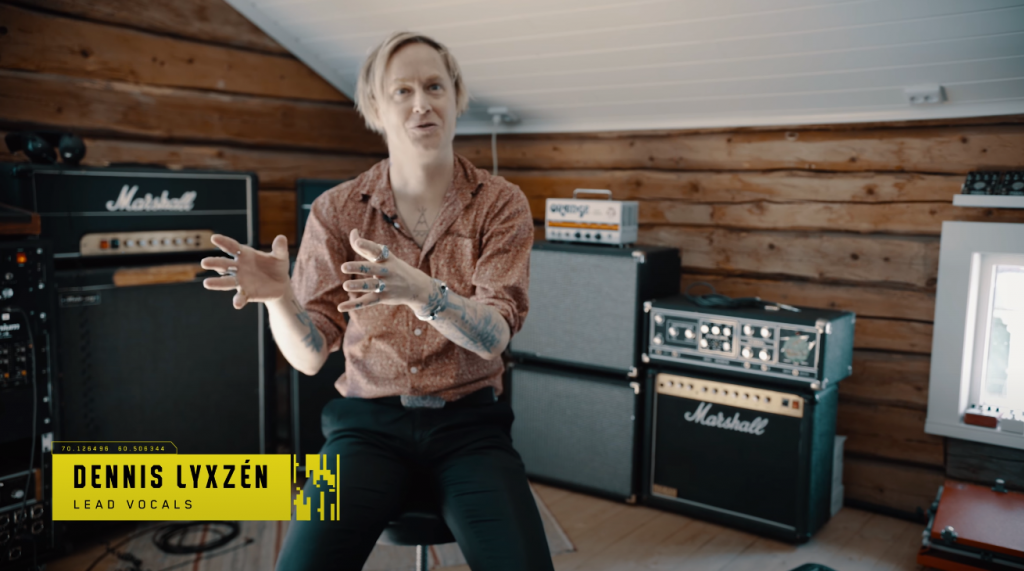 Punk band "Refused" is making music for Johnny Silverhand's band SAMURAI (Picture: CD Projekt RED)
Cyberpunk 2077 features a number of bands and musicians working on the game's official soundtrack, and it is not yet clear whose work will be safe for streaming and which tracks will need to be replaced.
This will certainly be a very useful feature for streamers but also for CD Projekt RED because it is in their best interests for as many people as possible to stream the game and make content around it.
CD Projekt RED was one of the very few studios that immediately understood the issue streamers are facing and how it can negatively influence their streaming careers.
When the problem became apparent, they've reacted to reassure content creators that Cyberpunk 2077 will feature music created from scratch for the game, which they hope will "make things smoother" in regards to DMCA.
Cyberpunk 2077 is scheduled for release on the 10th of December for PS5, PS4, Xbox Series X/S, Xbox One, and PC.