As the honeymoon period of Destiny 2's latest expansion, The Witch Queen, and the Season of the Risen fades, some criticism has started to surface. In particular, players are discussing how limited the weapon crafting system feels.
With materials caps feeling restrictive and pattern chasing very RNG based, not to mention the insane level up requirements, Destiny 2 loyalists have outright expressed their disappointment.
Followingly, developer Bungie has responded by announcing massive changes to weapon crafting, removing Legendary materials altogether.
Bungie to remove crafting elements from Destiny 2
According to a 17th March blog post, the developers revealed that they would remove all legendary crafting elements from the game, starting Season 17. These include the following:
Ruinous
Adroit
Mutable
Drowned
Energetic
"Our initial goals for these currencies were to sustain the interest in non-crafted weapon drops and to retain the chase of weapons with well-rolled perks in a post-crafting Destiny 2," the developers wrote.
Bungie continued, "The desire was that the player would continually chase for combinations such as Subsistence plus Rampage to fuel their crafting progression through Deepsight weapon completion."
The developers also revealed that the original plans involved specific currency per trait, but that would entail a massive undertaking that Bungie ultimately streamlined to the current system we ended up seeing.
Noteworthy, Season 17 won't be launching until roughly May, which is around when Season of the Risen is scheduled to end. However, more immediate effects are taking place with an upcoming hotfix. 
Destiny 2 Hotfix 4.0.0.4 patch notes
With the following patch coming on the next weekly reset on 22nd March, the following element caps will be increased:
Element caps from 250 to 1000
Neutral Element from 8500 to 10000
"Starting with Season 17, weapon crafting will solely focus on Neutral Element and the exotic Ascendant Alloy. Specific elements such as Ruinous and Adroit became redundant and, in some cases, in conflict with Ascendant Alloys and Neutral Elements, so we're removing them altogether."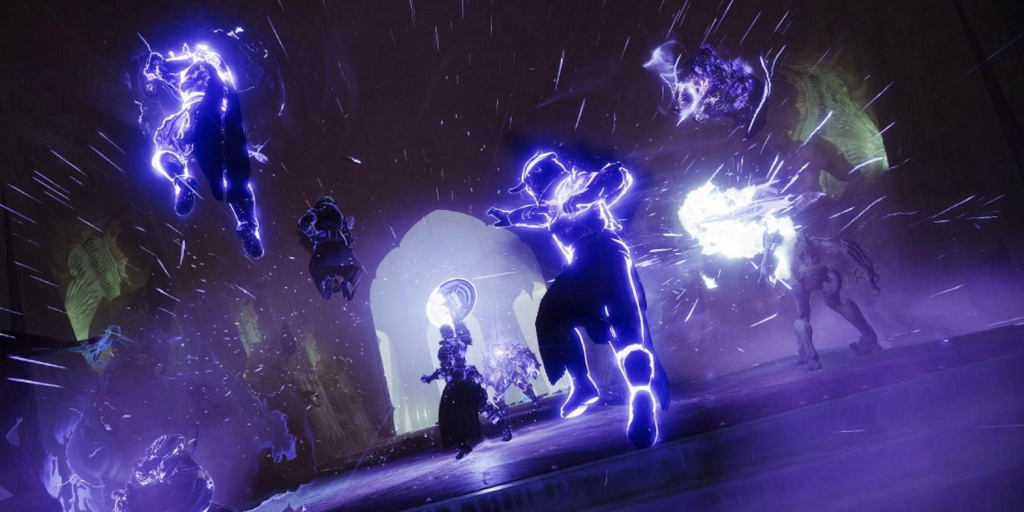 Weapon pattern drops will also be addressed, although Bungie gave no specifics at the time. Many users have voiced concern over how random it feels to get a red border weapon.
The red border around guns signifies that players can tune weapons to obtain their pattern. However, some guns required two attunements, while others five, making the process unbearably long for many.
Once Bungie reveals what changes will be set in place, we will endeavour to update you accordingly.
Featured image courtesy of Bungie.
---
For more Destiny 2 news, be sure to check out our dedicated section or take a look at some of our Guides & Tutorials just below:
Weekly Updates - Destiny 2 Weekly Reset | Destiny 2 Weekly Challenges | Destiny 2 Xur Location This Week | Destiny 2 Trials of Osiris Map & Rewards This Week | Destiny 2 Lost Sector Rotation |
Upcoming Updates - Destiny 2 Season 19 Release Date | Destiny 2 The Dawning Event 2022| Destiny 2 Lightfall Release Date | Everything We Know About 'Destiny 2 The Final Shape'
Exotics, Catalyst & God Rolls - Alter of Reflection Catalyst Quest | Austringer God Roll | Calus Midi Tool God Roll | Dead Man's Tale God Roll | Fixed Odds God Roll | Hawkmoon God Roll | How To Get Come To Pass | How To Get Dawn Chorus | How To Get Omnioculus | How To Get Star-Eater Scales | Mechabre God Roll | Osteo Striga Catalyst | Riptide God Roll | Queens and Worms Quest
Game Guides - Destiny 2 Redeem Codes | How To Unlock All Subclasses | Memories of Ruin Puzzle Solution| Strikes Guide | Where To Farm Cabal | Where To Farm Fallen | Where To Farm Hive | Where To Farm Scorn | Where To Farm Vex | How To Get 100k Nightfall Score | 
Raid Guides - Master King's Fall Totem Challenge Explained |