With Season of the Risen and The Witch Queen's initial hype behind us, things are slowly turning back to normal for Destiny 2 fans.
Sure, there's plenty of new stuff to enjoy, but the main gameplay loop of Bungie's action MMO is what keeps everyone coming and that's getting the best guns in the entire game.
One such weapon is the Main Ingredient Fusion Rifle. If you've played any form of Crucible the past few days, whether that's regular Control, Iron Banner, or Trials of Osiris, you've probably run into a few of them.
The question on your mind following that excruciating experience is most likely "how do I get my hands on that gun?" Well, we've got the answer, although you might not like it.
How to farm Main Ingredient in Destiny 2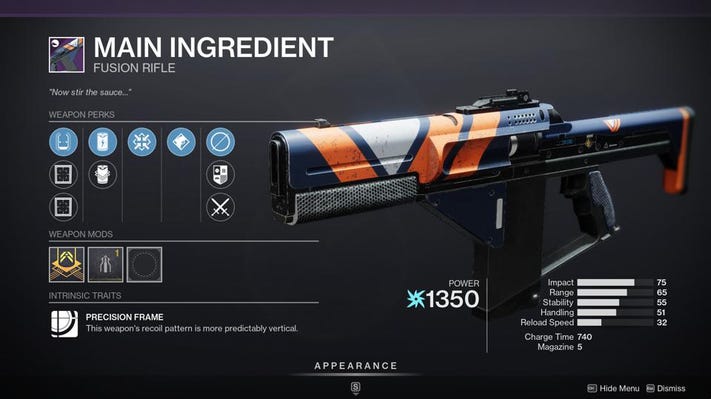 We've got some good news and some bad news for you. The good is that it's extremely easy to get your hands on the Main Ingredient Fusion Rifle.
The bad one? You have to wait until Xur sells it. The elusive vendor shows up every Friday and leaves Tuesdays following the weekly reset.
For those unaware, Xur used to focus solely on exotic gear and weapons. Following an update, the vendor offers a selection of Legendary gear too, with a Main Ingredient god roll offered this past weekend.
Main Ingredient Fusion Rifle god roll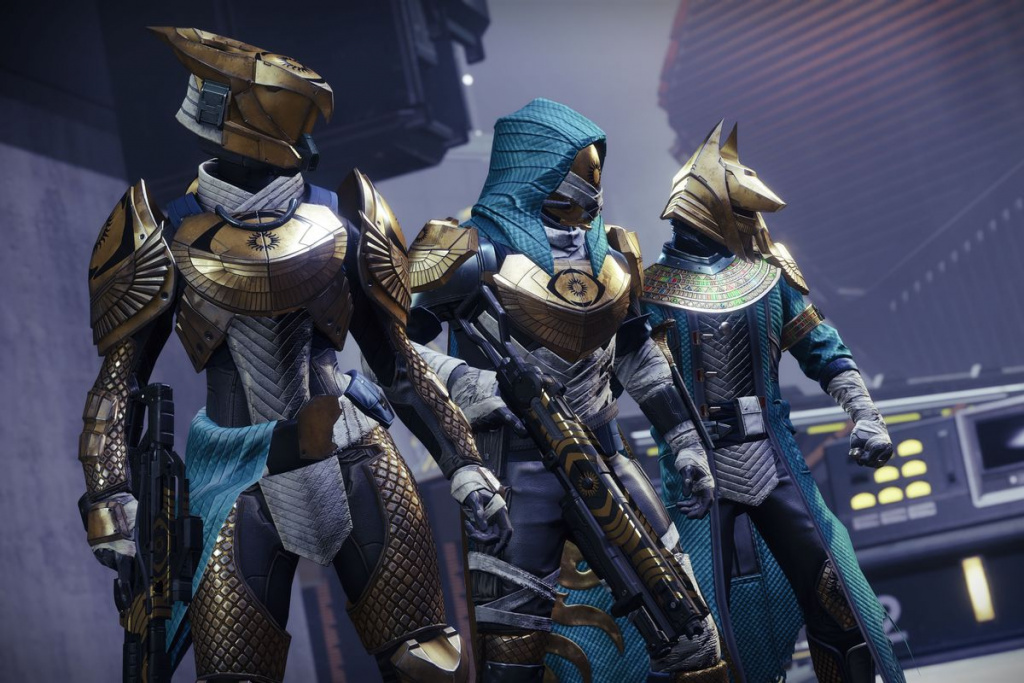 Main Ingredient Fusion Rifle god roll version featured a Firmly Planted and Tap the Trigger trait combo, which helps the gun feel like a beast in PvP, with the charge rate and stability of Main Ingredient feeling pristine. 
The next time Xur comes around and you're lucky to see him selling the Main Ingredient, keep an eye for the following traits and perks.
First Column: Red Dot Micro
Second Column: Particle Repeater, Projection Fuse
Third Column: Under Pressure, Firmly Planted, Moving Target
Fourth Column: High Impact Reserves, Rangefinder, Tap the Trigger
Fusion Rifles might have been slightly stronger in Season of the Lost, but Main Ingredient shows that with some nice combo traits, they can still shine during Season of the Risen and beyond.
Featured image courtesy of Bungie.