PvE players have had their fun in Destiny 2 with the release of The Witch Queen and the vow of the Disciple raid. Now it's time for PvP enthusiasts to shine. 
With both Trials of Osiris and Iron Banner finally debuting during Season of the Risen, PvP tryhards have a shot at proving their worth and honing their skills in the most intense modes Destiny 2 has to offer.
Of course, Bungie has made sure players don't need to be in the upper echelon of mastery to earn some rewards, with an Iron Banner seasonal quest rewarding them for helping their team achieve victory.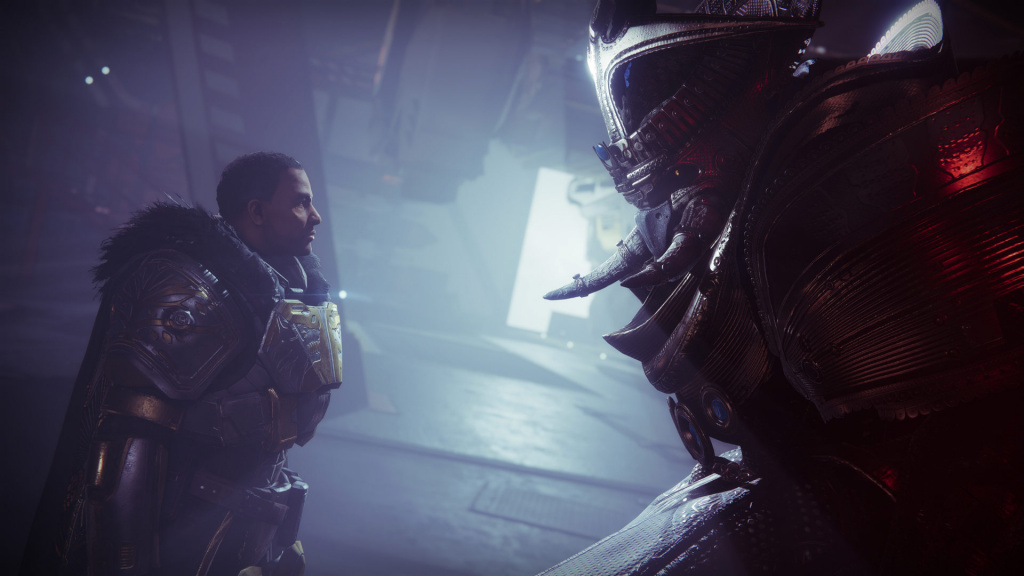 This doesn't mean you can just go AFK and let your team do the heavy lifting as you're still required to earn yourself some kills to progress through the What We Survive Iron Banner quest.
Let's walk you through everything you need to know about it.
How to finish What We Survive quest

The What We Survive Iron Banner quest is a seasonal long mission that will reward you with exclusive gear and weapons handed by Lord Saladin.
If you're unfamiliar with how much time you have to complete the quest, you should know that the Iron Banner shows up for a week once a month until the season ends.
Season of the Risen is scheduled to finish on 24th May, giving you plenty of time to mark this quest off your checklist. In March, the Iron Banner is available from the 15th to the 22nd.
Now, unto the steps. To complete every single one you'll need to play as many Iron Banner matches as possible. We recommend you hit a decent Power Level, as PL advantages are enabled for this mode.
Step 1
Defeat opponents, capture zones, and defeat opponents with Voir or Solar final blows.
Guardians: 30 Kills
Zones: 10 Captures
Void/Solar final blows: 15
Step 2
Complete Iron Banner matches, capture zones, and defeat opponents with Hand Cannon final blows.
Matches: Six
Zones: 20 Captures
Hand Cannon: 15 kills
Step 3
Defeat opponents, capture zones, and defeat opponents with Sniper Rifle or Glaive final blows
Guardians: 100 kills
Zones: 30 Captures
Sniper Rifle/Glaive: 10 kills
Step 4
Defeat opponents with Supers, capture zones, and defeat opponents with Sword or melee final blows.
Super: 15 kills
Zones: 40 Captures
Sword/Melee: Five kills
Step 5
Speak with Lord Saladin at the Tower.
As you can see, the quest revolves pretty much around simply playing Iron Banner and getting kills in a specific way. 
Don't worry about the increasing amount of Captures or kills, though, as they are cumulative, meaning by the time you reach Step 3 for instance, you'll most likely have 100 kills in the bag already. 
Another cool incentive worth mentioning is that completing individual steps will net you rewards in the form of gear and weapons, so you don't even have to finish the entire quest.
Featured image courtesy of Bungie.
---
For more Destiny 2 news, be sure to check out our dedicated section or take a look at some of our Guides & Tutorials just below:
Weekly Updates - Destiny 2 Weekly Reset | Destiny 2 Weekly Challenges | Destiny 2 Xur Location This Week | Destiny 2 Trials of Osiris Map & Rewards This Week | Destiny 2 Lost Sector Rotation |
Upcoming Updates - Destiny 2 Season 19 Release Date | Destiny 2 The Dawning Event 2022| Destiny 2 Lightfall Release Date | Everything We Know About 'Destiny 2 The Final Shape'
Exotics, Catalyst & God Rolls - Alter of Reflection Catalyst Quest | Austringer God Roll | Calus Midi Tool God Roll | Dead Man's Tale God Roll | Fixed Odds God Roll | Hawkmoon God Roll | How To Get Come To Pass | How To Get Dawn Chorus | How To Get Omnioculus | How To Get Star-Eater Scales | Mechabre God Roll | Osteo Striga Catalyst | Riptide God Roll | Queens and Worms Quest
Game Guides - Destiny 2 Redeem Codes | How To Unlock All Subclasses | Memories of Ruin Puzzle Solution| Strikes Guide | Where To Farm Cabal | Where To Farm Fallen | Where To Farm Hive | Where To Farm Scorn | Where To Farm Vex | How To Get 100k Nightfall Score | 
Raid Guides - Master King's Fall Totem Challenge Explained |