Destiny 2 players have been running through the new content Bungie made available for Beyond Light owners during the weekend, as not only the Deep Stone Crypt raid was unlocked, but once teams completed it, more quests and story missions popped for all owners of the expansion.
One of them is the A Hard Rain Falls quest that will be given to you by the Exo-Stranger, the elusive figure that's been a part of the Destiny canon since the very first game back in 2014.
This is a relatively short quest but the reward is pretty worth it, so here's a quick guide to help you finish it.
How to complete A Hard Rain Falls quest
Step 1 - Complete Public Events and Patrols in the current Eclipsed Zone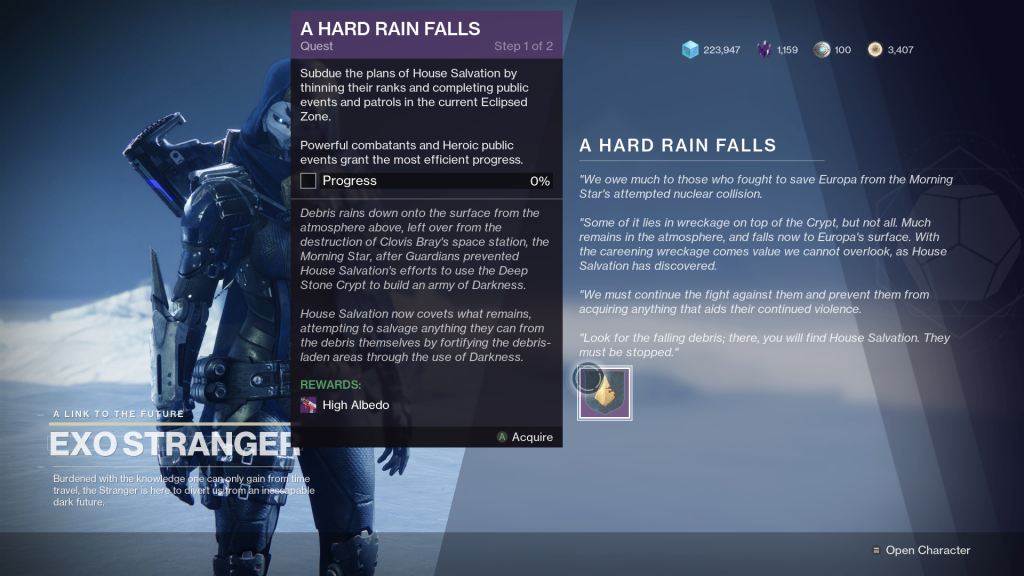 (Picture: Bungie)
While we don't know exactly how Eclipsed Zones will change the current Europa landscape, we do know that the current one at the moment is Eventide Ruins. So head out north and start doing some public events and patrols.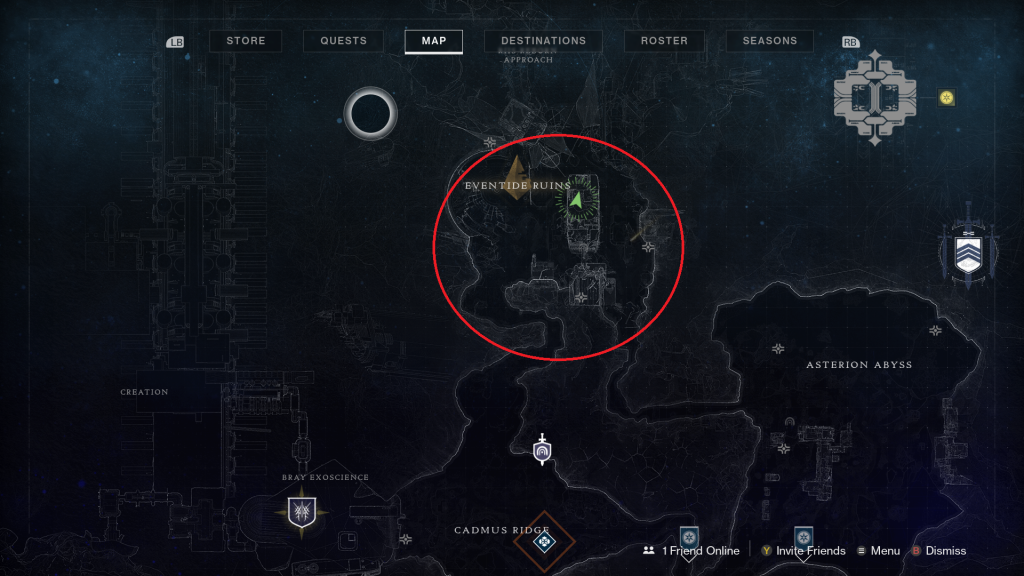 (Picture: Bungie) 
You can speed up the process by defeating powerful enemies and running heroic public events. If you don't know how to turn the newest public event added with Beyond Light into a heroic version, check out our guide right here.
Step 2 - Talk to Exo-Stranger
Simple as that, once you completed the first step, Exo-Stranger will hand you a new sidearm, the High Albedo.
High Albedo Sidearm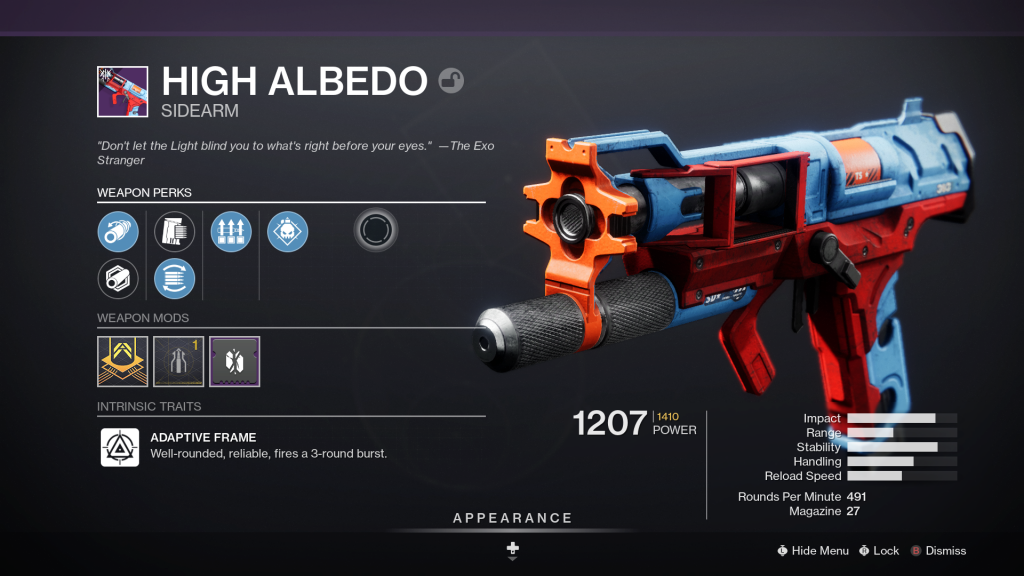 (Picture: Bungie) 
The sidearm boasts an adaptive frame, which will make it fire a 3-round burst, and can drop with some really good perks. 
Mine came with Demolitionist and Surplus, making it a hell of a combo, as Demo recharges my grenade energy faster, taking huge advantage out of Surplus' buff, which grants me handling, reload speed, and stability for each fully charged ability.
---
For more Destiny 2 news, be sure to check out our dedicated section or take a look at some of our Guides & Tutorials just below:
Weekly Updates - Destiny 2 Weekly Reset | Destiny 2 Weekly Challenges | Destiny 2 Xur Location This Week | Destiny 2 Trials of Osiris Map & Rewards This Week | Destiny 2 Lost Sector Rotation |
Upcoming Updates - Destiny 2 Season 19 Release Date | Destiny 2 The Dawning Event 2022| Destiny 2 Lightfall Release Date | Everything We Know About 'Destiny 2 The Final Shape'
Exotics, Catalyst & God Rolls - Alter of Reflection Catalyst Quest | Austringer God Roll | Calus Midi Tool God Roll | Dead Man's Tale God Roll | Fixed Odds God Roll | Hawkmoon God Roll | How To Get Come To Pass | How To Get Dawn Chorus | How To Get Omnioculus | How To Get Star-Eater Scales | Mechabre God Roll | Osteo Striga Catalyst | Riptide God Roll | Queens and Worms Quest
Game Guides - Destiny 2 Redeem Codes | How To Unlock All Subclasses | Memories of Ruin Puzzle Solution| Strikes Guide | Where To Farm Cabal | Where To Farm Fallen | Where To Farm Hive | Where To Farm Scorn | Where To Farm Vex | How To Get 100k Nightfall Score | 
Raid Guides - Master King's Fall Totem Challenge Explained |