We have a new exotic gun in Destiny 2 and fans are eager to know how to complete the quest that will reward them with the Hawkmoon hand cannon that makes a return from Destiny 1.
Hawkmoon returning marks the seventh exotic weapon that dropped with Beyond Light, the most recent expansion, after the No Time To Explain pulse rifle, Cloudstrike sniper rifle, Eyes of Tomorrow rocket launcher, Duality shotgun, Salvation's Grip grenade launcher, and The Lament sword.
So, want to know how to get your hands on it? We're here to walk you through the entire process of the Let Loose Thy Taloons exotic quest.
Keep in mind you need to complete the previous quest, which sees you locate feathers across the world to gain access to the one The Crow will give you.
How to get Hawkmoon in Destiny 2
As we've said, once you complete the quest that Spider will grant you, The Crow will set you on your way to actually get the exotic hand cannon.
First up:
Step 1 - Complete the Cry from Beyond mission
Destiny 2 lore heads will get a kick out of it, as it ties Hawkmoon to the traveler, implying its resurgence is thanks to the power of the Light.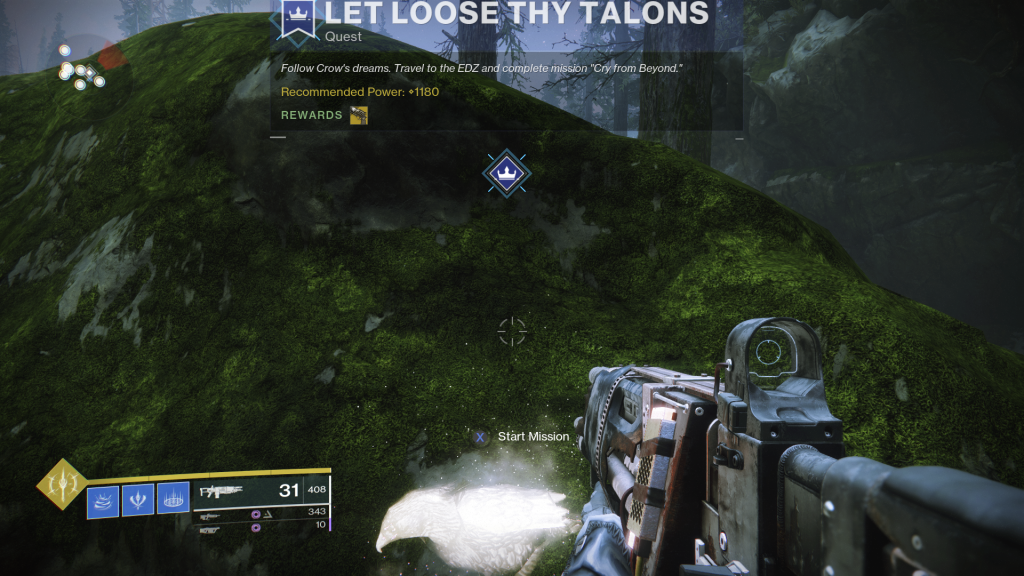 (Picture: Bungie)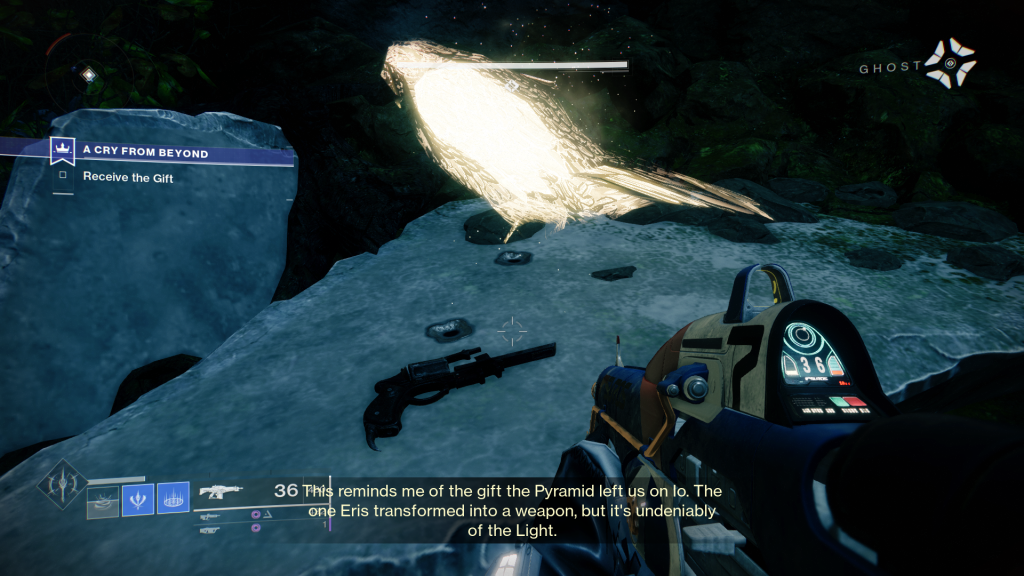 (Picture: Bungie)
Step 2 - Talk to The Crow
Head back to Tangled Shore and talk to the Awoken guardian, nothing else to it.
Step 3 - Generate/Collect Orbs of Power
For this step, you'll need to either generate or pick up 50 orbs of power. Hop in to Strikes, do some Lost Sectors, whatever tickles your fancy.
If you have masterworked weapons, this should be a breeze, as they drop orbs after you perform multi kills, so you don't only depend on your super.
Step 4 - Talk to The Crow
Another simple step, go back with him and he'll tell you to head back to the EDZ.
Step 5 - Investigate the coordinates
Using the Trostland Landing Zone, and head to the quest marker to find the bird made out of light, interact with it to complete this step.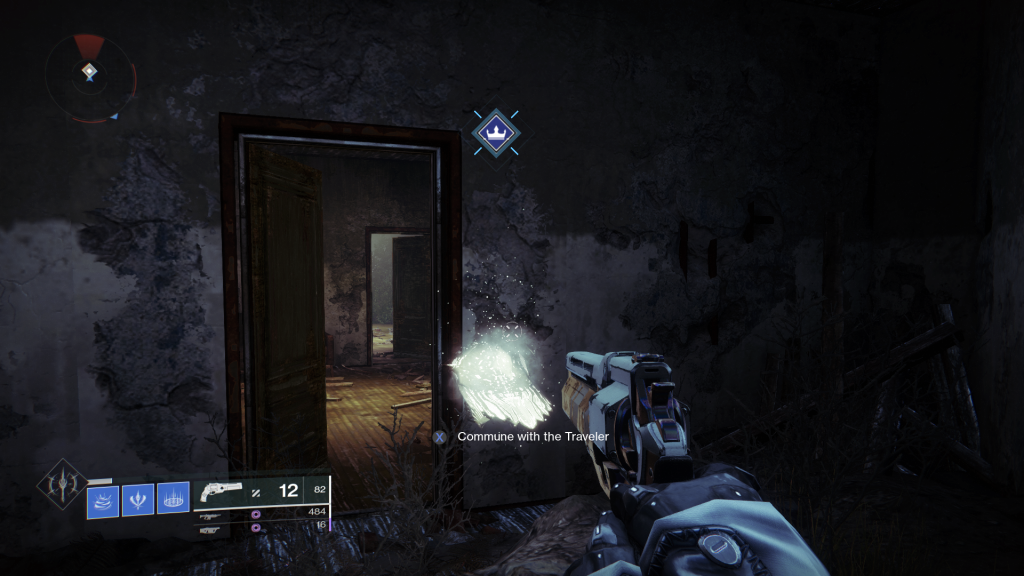 (Picture: Bungie)
Step 6 - Collect more feathers
We're on the feather grind once again, this time exclusive to the EDZ, walk through the door in front of the light bird you commuted with, this path will lead you to an area called The Reservoir.
(Picture: Bungie)
Don't worry about losing any feathers along the way, as every single one will be marked on your path, make your way within the area until you collect the last marked feather in Crow's small abandoned room. You'll notice an area in front of it that leads straight down. 
Continue down the trail until you find a boss, beat him to earn the last feather.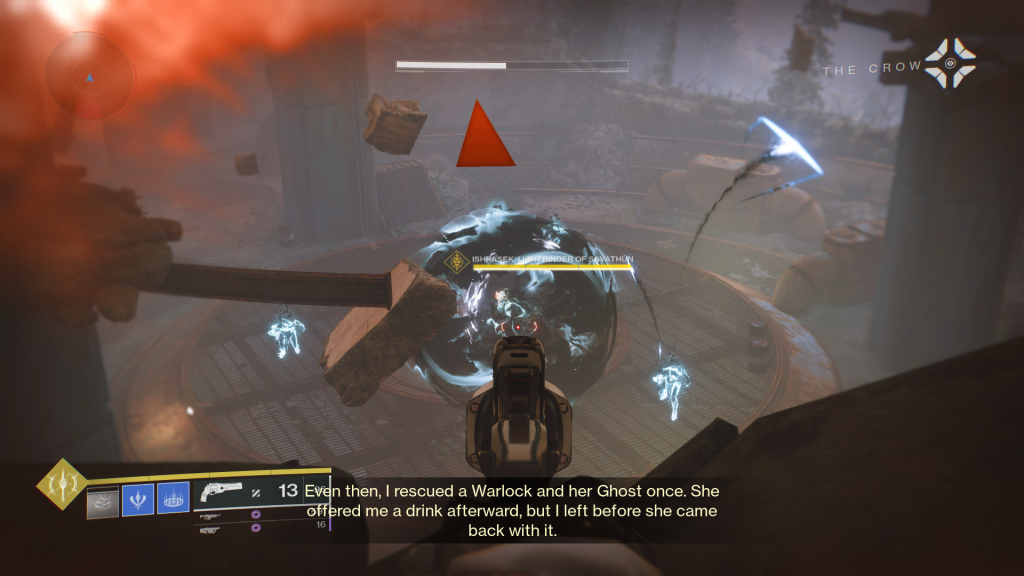 (Picture: Bungie)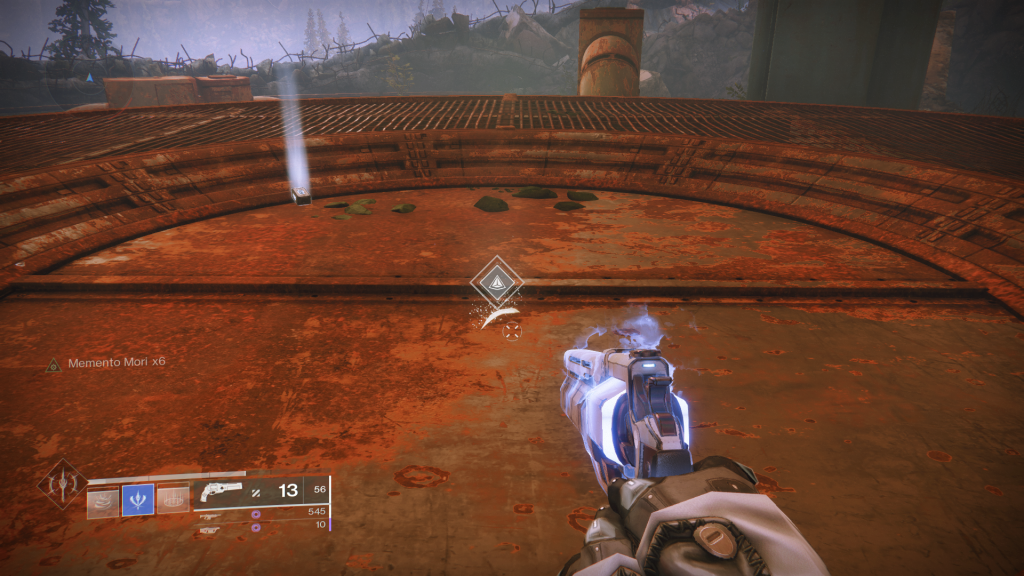 (Picture: Bungie)
Step 7 - Visit The Crow
Easy enough. The Crow will give you the next step as you inch closer to completing it.
Step 8 - Defeat Champions or Guardians in Gambit and Crucible matches
You have two choices here: either go to PvP and grind for hours while you knock off some bounties from The Drifter or Shax, or look for high-level PvE activities that spawn Champions such as Nightfall Strikes, Empire Hunts, and Master Lost Sectors, to name a few. 
Step 9 and 10 - Reforge Hawkmoon
This a 2-in-1 quest, as you'll need to replay the mission (albeit with some changes) from step 1. Here you will be granted the hand cannon Hawkmoon to defeat the final boss, a prize you'll get to pick.
Hawkmoon hand cannon - Perks
The first drop will come with these perks and traits:
Paracausal Shot: Final blows and precision hits with Hawkmoon grant stacks of Paracausal Charge. The final round in the magazine deals bonus damage based on the number of stacks. Stowing Hawkmoon on the final round removes this bonus.
Transformative: Future drops of this weapon will have random rolls
Hawkmoon is a one of a kind exotic weapon, as this is the first time a gun of this rarity will boast random perks, ensuring it's a uniqueness never seen before in Destiny 2.
Data miner Hey Fitzy shared some of the perks this gun could boast in the near future if you're interested in checking them out.
So that's it! Remember we have more guides for you to complete your Beyond Light exotic weapons collection.