The grind doesn't stop in Destiny 2 after an amazing World's First race that was won by Clan Luminous, as Bungie dropped a ton of content to celebrate the completion of the latest six-man activity.
Even if you didn't have time to complete the Deep Stone Crypt raid, all Beyond Light players gained access to a new exotic quest that will grant you the highly-anticipated The Lament exotic sword.
Want to know how to get it? Let us walk you through a step-by-step guide to make things easier for you.
How to complete The Lament exotic sword quest
First off, quick reminder that this quest is only available to those that own the Beyond Light expansion. New Light players won't be granted this quest.
You'll be able to pick this up from Banshe-44 at the Tower.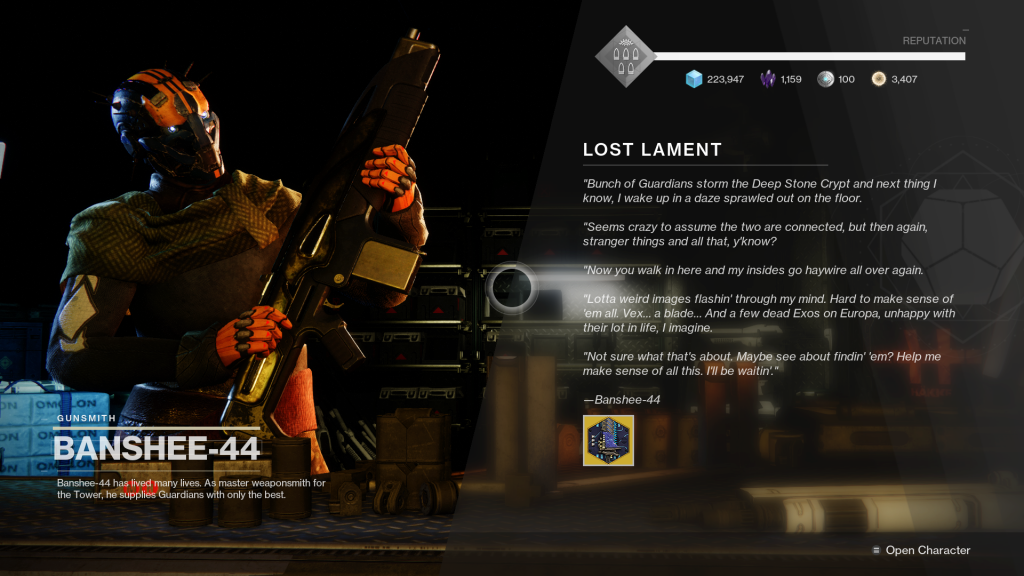 (Picture: Bungie)
Step 1 - Find 3 dead Exo
There's a total of nine Exo bodies around Europa, you'll only need three for this quest step, here's a rundown of the easiest:
Head over to Cadmus Ridge climb a small elevation that will be to your left if you enter the area via Varik's Landing Zone.

(Picture: Bungie)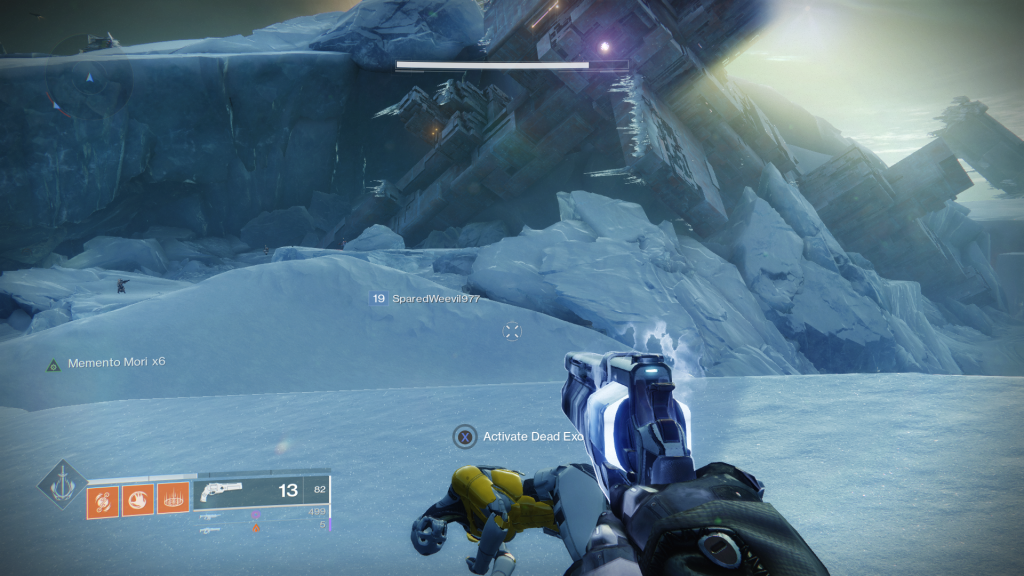 (Picture: Bungie) 
Next up, head out to the Perdition Lost Sector that's located right in front of where you find the first dead Exo. You'll find it where the boss spawns.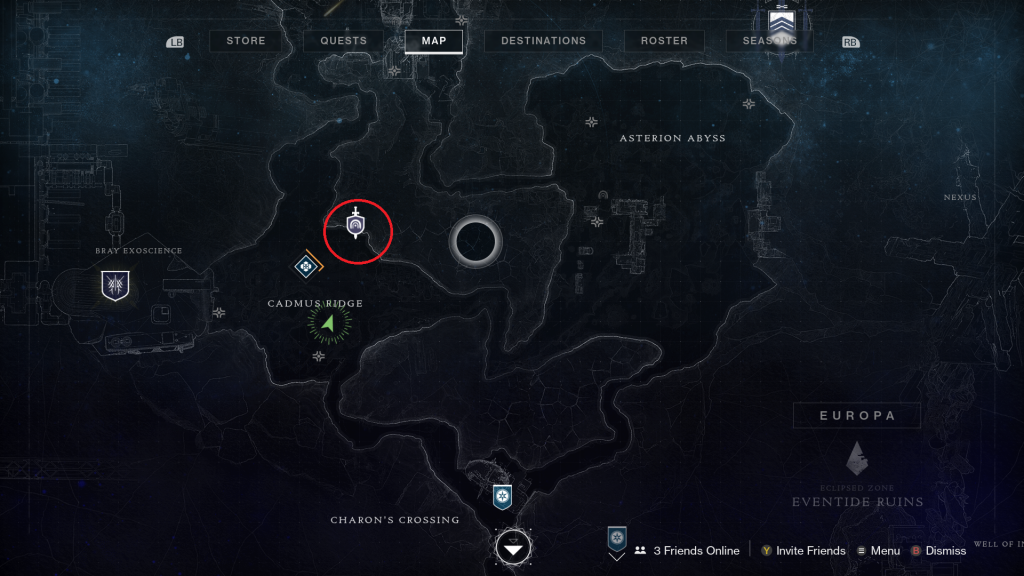 (Picture: Bungie) 

(Picture: Bungie) 
For the third and final one, take a trip up north, to Eventide Ruins: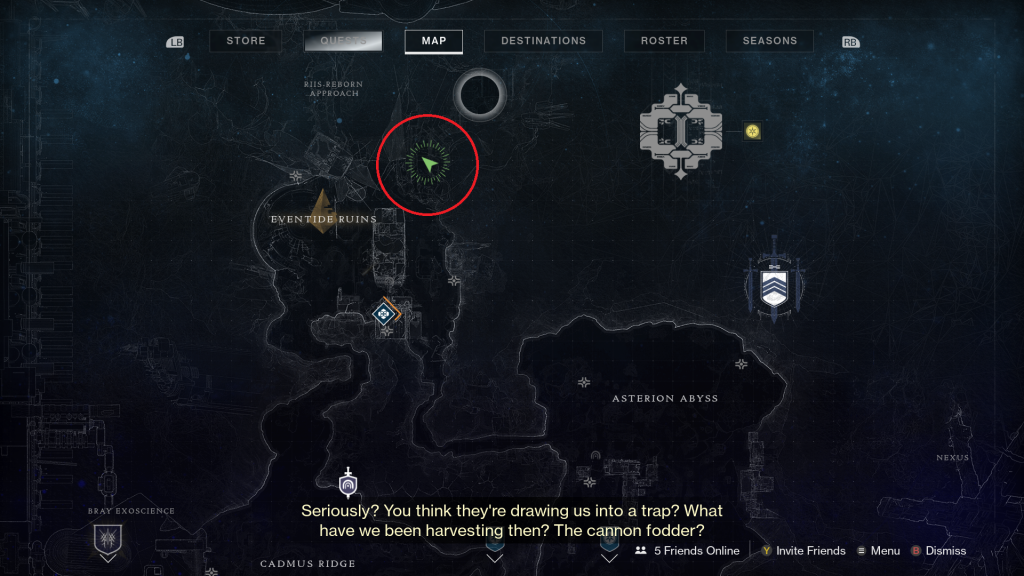 (Picture: Bungie)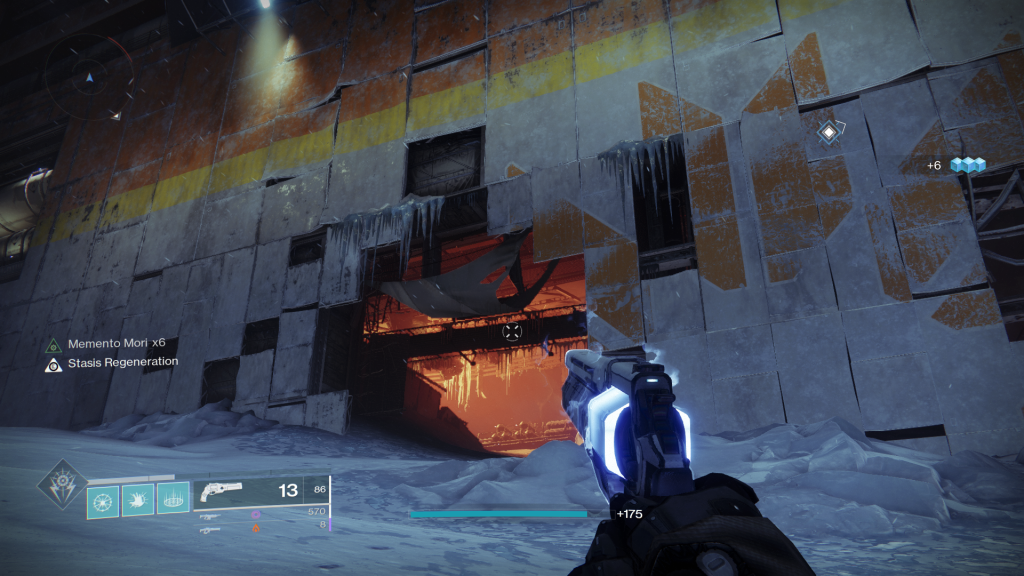 (Picture: Bungie)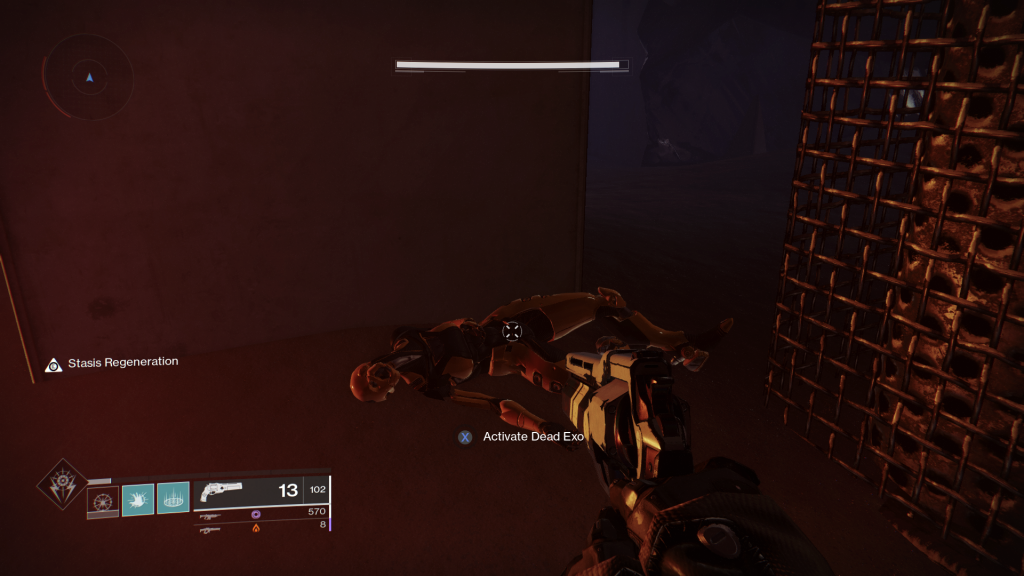 (Picture: Bungie) 
Step 2 - Giant Exo found
For this step, we're heading deep into the Bray Exoscience facility to find the giant Exo head located there.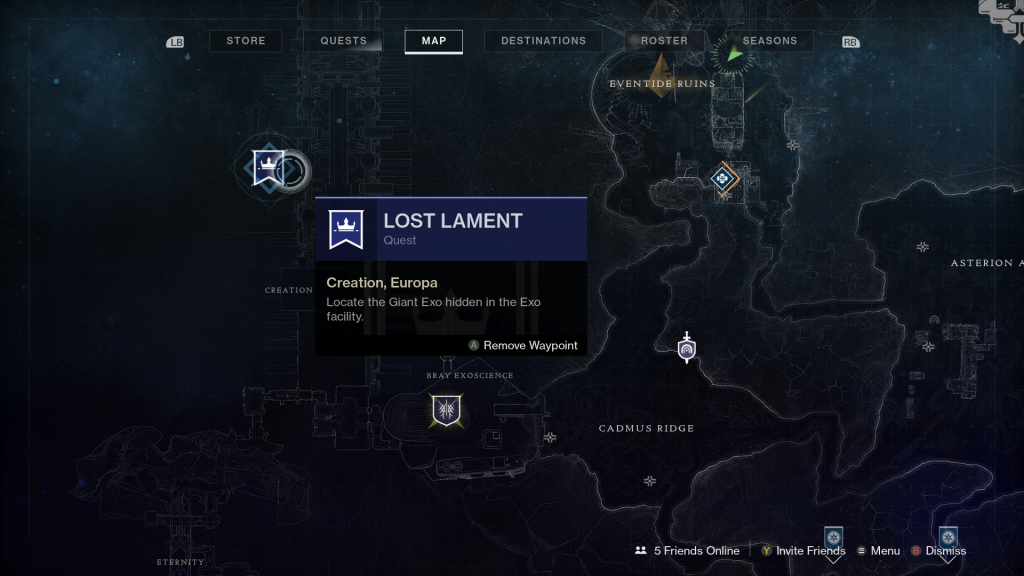 (Picture: Bungie) 
Since you'll have a waypoint, it's hard to get lost even if you're as unaware as I am, but if you want to know you're heading in the right direction, the giant Exo is located in a new area called Creation.

(Picture: Bungie)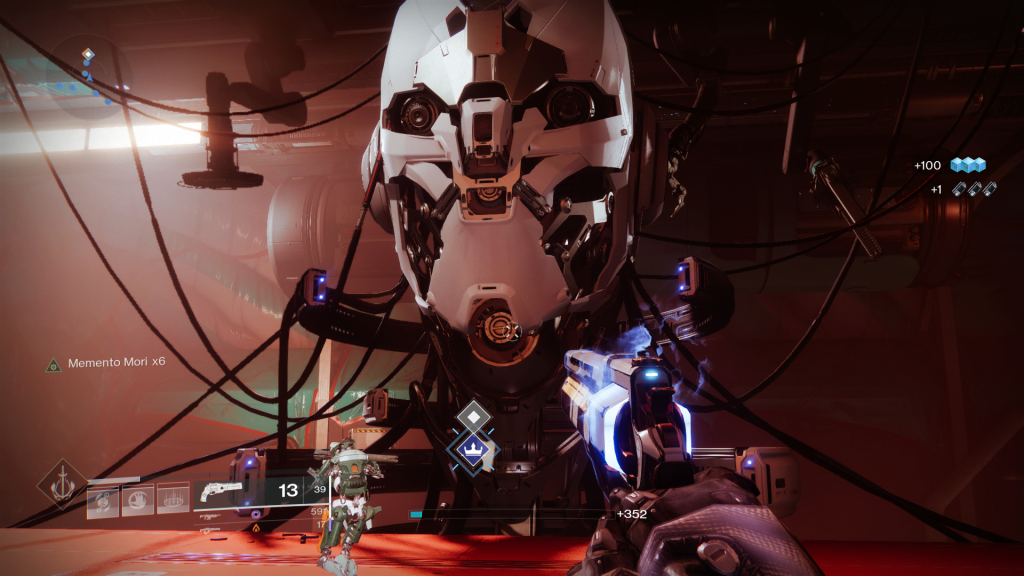 (Picture: Bungie) 
Step 3 - Use swords to defeat Vex
Once you talk to the giant Exo, which turns out to be Clovis Bray itself, it'll put your skills to the test, as it wants you to kill 100 Vex with swords, and deal sword final blows to Minotaur, Hydra, and Cyclops.
Our suggestion is to head to the Perdition Lost Sector (where you found the second dead Exo) and run it multiple times. After a few tries, you should have this quest completed. Also, seek out the Spire Integration public event, as it's another great way to farm these kills.
Step 4 - Complete Quests from Zavala and Variks 
If you're a dedicated Destiny 2 player, you'll most likely have these done by now, as they are key to player progression in Beyond Light, if you haven't, check out some YouTube guides to help you run through these.
There are three in total, so have at it!
In case you don't know which quests this step wants you do to, these are:
Reclaming Europa
Empire's Fall
The Dark Priestess.
Step 5 - Exo challenge completed
The next quest wants you to complete an Exo Challenge, in this case, you can do so by finishing the  Old Secrets, New Challenges mission that Variks will hand you. You need to talk to him first, keep that in mind.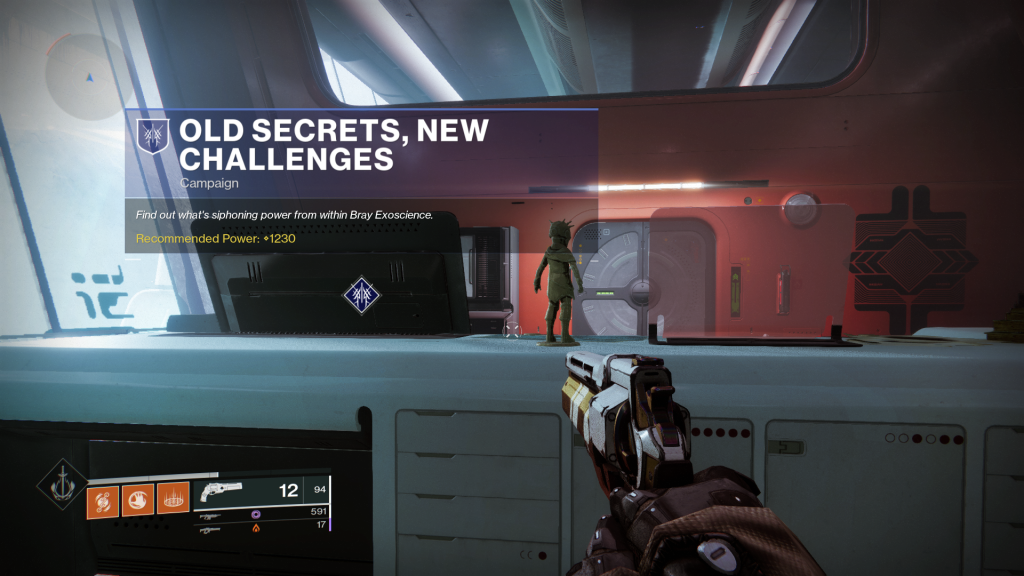 (Picture: Bungie) 
If you have already done this quest, simply go to the place where you launch it (it's at Clovis Bray's office, just as you enter Bray Exoscience turn right, can't miss it), it'll show up there, without weekly rewards.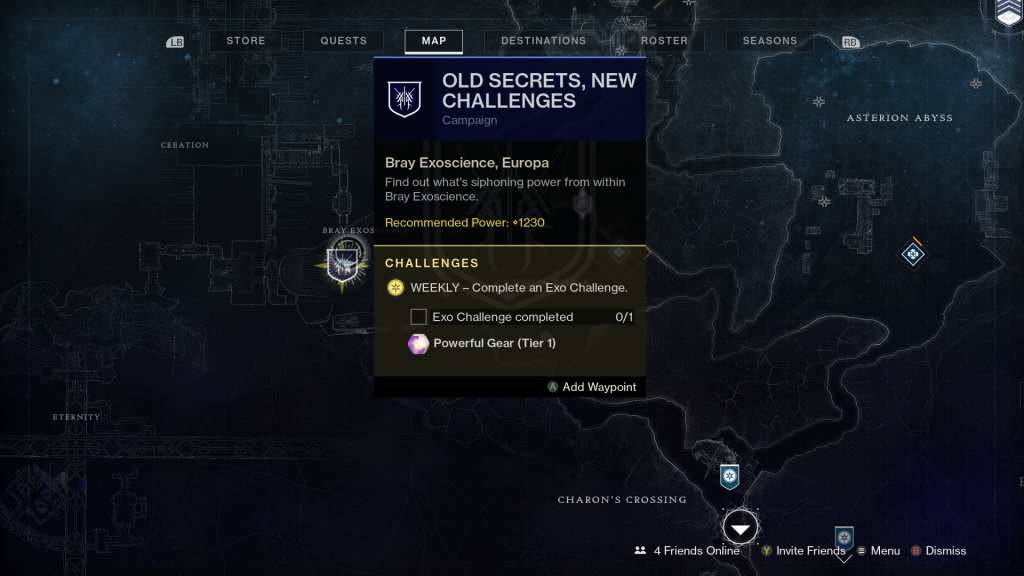 (Picture: Bungie) 
Step 6 - Defeat Vex with finishers
Pretty self-explanatory, you just have to beat some Vex using your finisher until this step is complete. Run the Perdition Lost Sector a few times and you'll be good to go.
Step 7 - Find Blade pieces
Head out to The Glassway Europa strike and run it regularly, beat as many yellow barred enemies as you can and the blade pieces should drop. Rinse and repeat, not much else to it.
Step 8 - Talk to Banshee at the Tower
Easy enough, right? Once you talk to him, he'll hand you a broken blade, which will eventually become our sweet exotic sword The Lament.
Step 9 - Search abandoned bunker
This step wants you to complete a Lost Sector, specifically the Bunker E15 located in Eventide Ruins.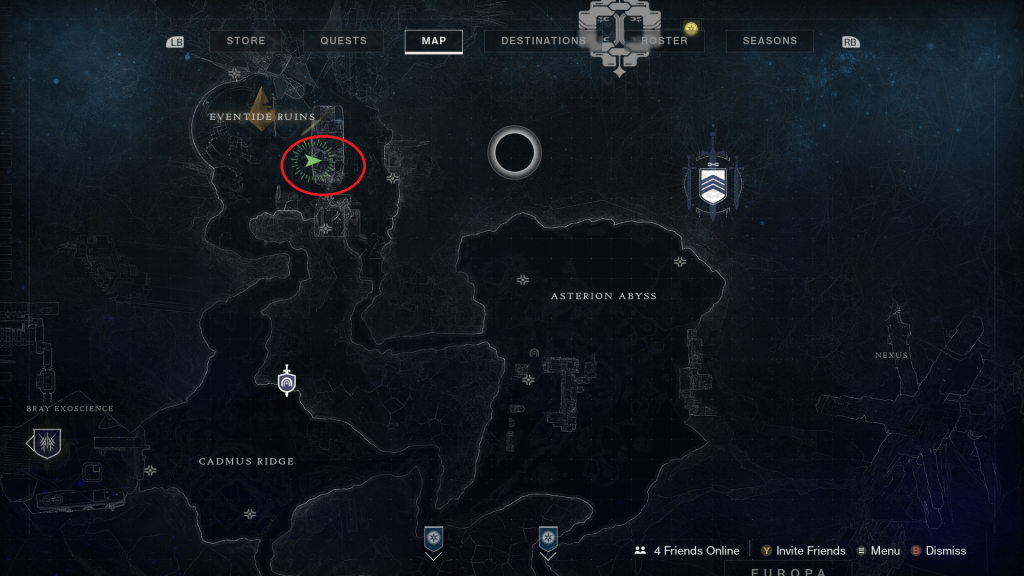 (Picture: Bungie)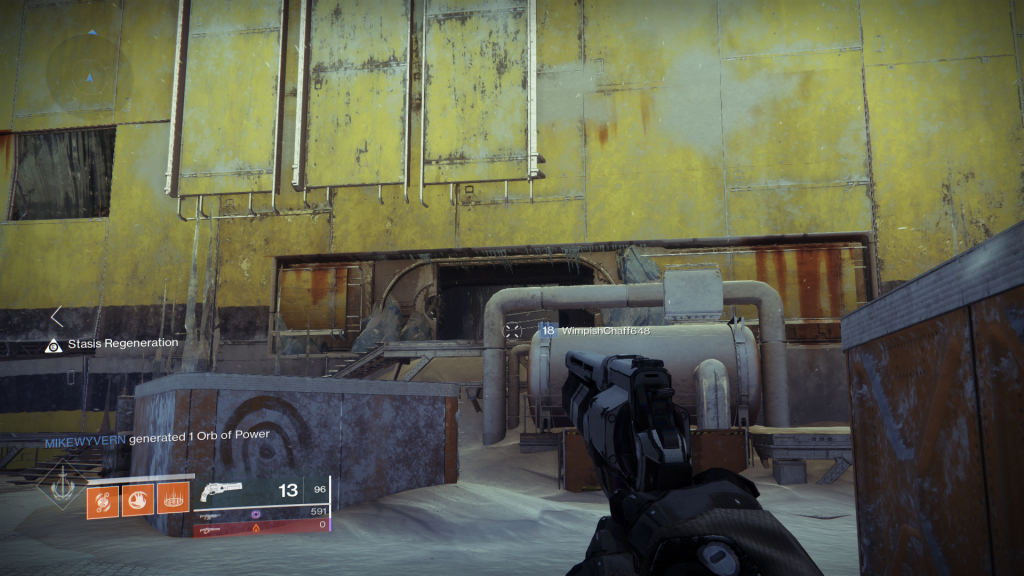 (Picture: Bungie) 
Step 10 - Complete Reforging the Past mission
Once you completed the Lost Sector, a mission will pop right in front of it. Go ahead and finish it.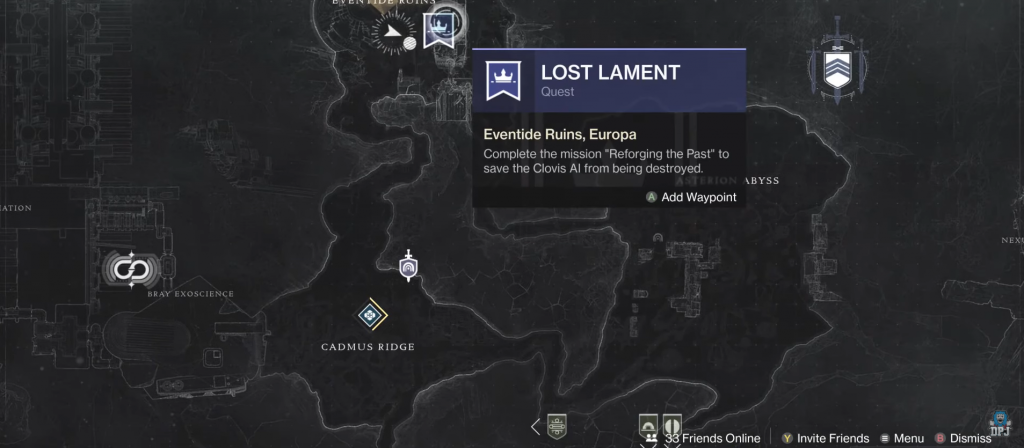 (Picture: Bungie) 
Step 11 - Talk to Banshe-44
You're done! Simply talk to him to end the quest and continue wreaking havoc with your shiny new toy.
The Lament exotic sword - Perks
Here are the perks on the exotic sword:
Intrinsic Perk: Banshee's Wail - Hold [Heavy Attack] to rev the blade.
Increases damage, shield bypass, and adds [Shield-Piercing] shield piercing to all attacks.
Gain stacks when dealing damage with revved attacks.
Additional stacks increase the damage and damage resistance of heavy attacks.
Column 1: Blade - Jagged Edge - Increased damage at the cost of sword ammo.
Column 2: Guard - Enduring Guard - Sword Guard has maximized efficiency and high endurance, but low resistance.
Column 3: Trait - Tireless Blade - Sword ammo granted for every other powered sword kill.
Column 4: Trait - Revved Consumption - Damaging a combatant heals the wielder.