Dota 2 fans can get excited because the Nemestice Battle Pass has finally been released. The 2021 Dota 2 Battle Pass drops ahead of
The Dota 2 International 10
, which includes a
record-breaking USD 40 million prize pool
. 
Battle Pass owners are also in for a treat, as the Dota 2 Battle Pass brings a ton of new rewards, including a Dragon Knight persona and the much-anticipated Spectre Arcana. If that's not enough to get you excited, then you'll be happy to learn about the brand-new seasonal event, entitled "Summer Nemestice Event", which we will cover in detail in a later article. So without any further adieu, let's get right into it.
Dota 2 Nemestice battle pass - price and bundles
In case you're wondering whether the Dota 2 Nemestice Battle Pass will break your bank, it won't. In fact, this year's Battle Pass is a tad cheaper, allowing you to reap even more rewards. 
Standard Battle Pass (Level 1): $7.49
Standard Battle Pass + Level 50 Bundle: $26.99
Standard Battle Pass + Level 100 Bundle: $41.99
Note: proceeds from this present Battle Pass will not feed into The International 10 prize pool this year. This likely explains why the Battle Pass is cheaper this year.
Check out the Nemestice Trailer below.
Dota 2 Nemestice Battle Pass: Rewards
Alright, so what are the perks and is the 2021 Battle Pass worth it? If you're a serious Dota 2 fan, then the sure answer is: "Yes! Of course". At Battle Pass Level 1, players will unlock the "All-seeing Eye Dogs" custom ward, "Billingsley Loftwright" custom courier, and the Nemestice Music Pack by composer, Michal Cielecki.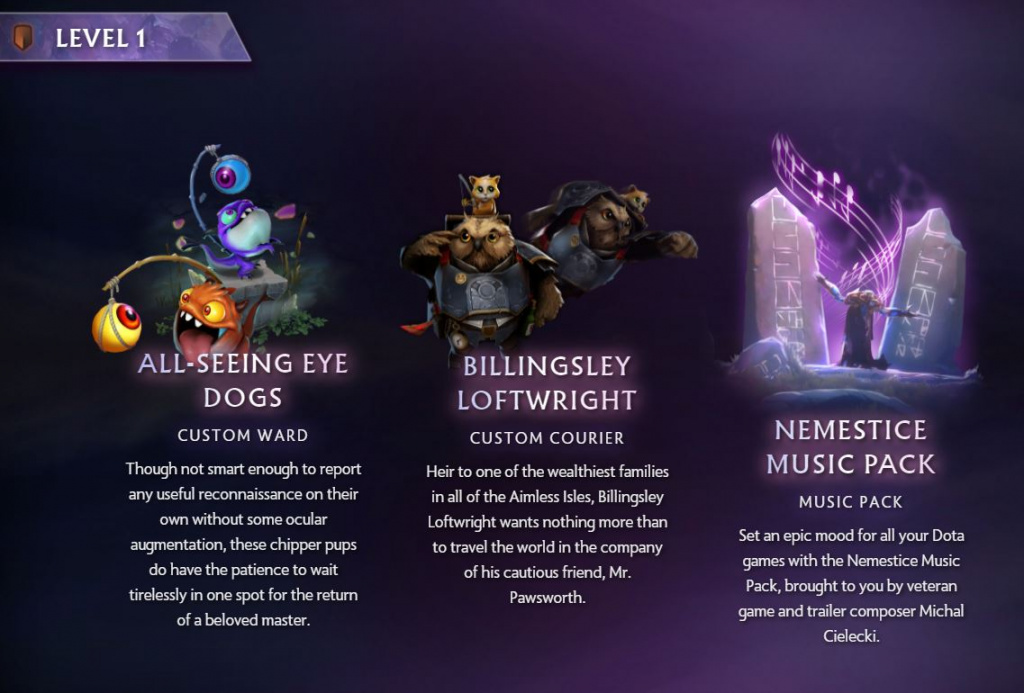 Similar to previous iterations, the Battle Pass will also allow players to unlock other smaller rewards and features, including new Immortal Treasures, Seasonal Effects, Spray Icons, River Vials; Voice Chat Wheels; and of course, the Nemestice Cavern Crawl
In addition to this, levelling up the Battle Pass will unlock even more coveted items. Notable rewards include the ability to unlock three new sets (for Lina, Phantom Assasin and Dark Willow each) in the Nemestice Cavern Crawl.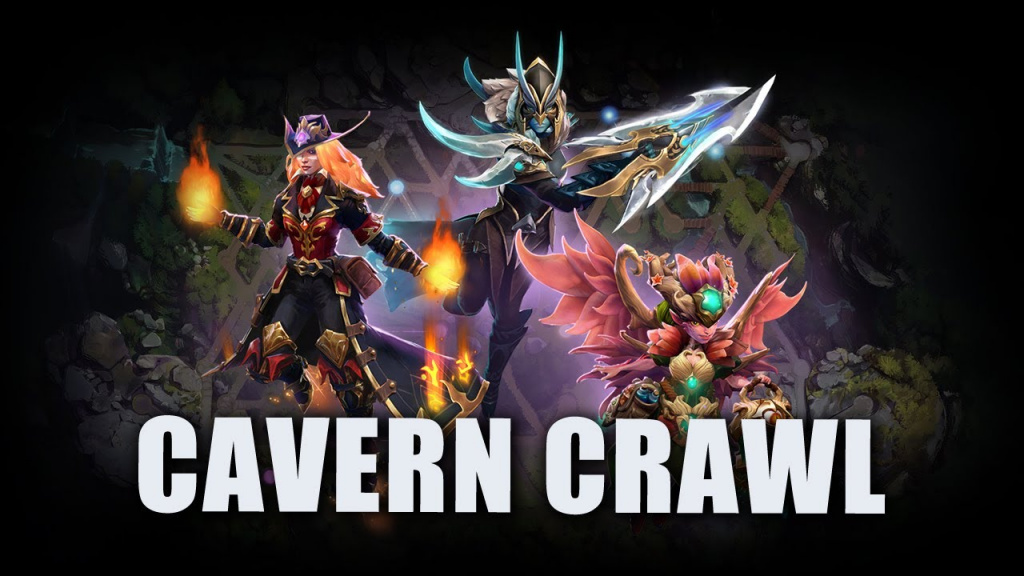 As speculated in a previous article, the Nemestice Battle Pass will also unlock the Nemestice Event and will allow you to unlock the Phantom Advent Spectre Arcana Bundle. This includes an all-new mode and pedestal, custom animations and effects, and custom hero assets, among other extras. We will cover this in more detail in a later article.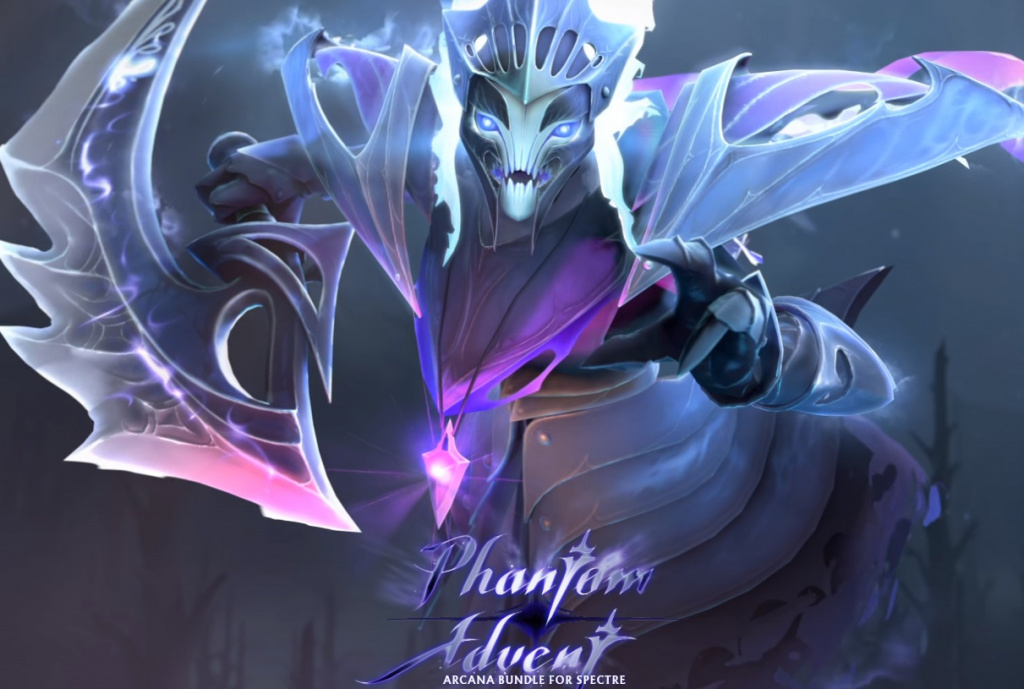 There is also a new persona adaptation of the Netflix Original Series, "DOTA: Dragon's Blood", entitled: "The Davion of Dragon Hold Persona for Dragon Knight".
In case you were looking for a set to trick out Baby Invoker, then check this! There is a brand new bundle for the Invoker "Acolyte of the Lost Arts Persona", called the "Dark Artistry Throwback Bundle", which you can unlock at Battle Pass level 275.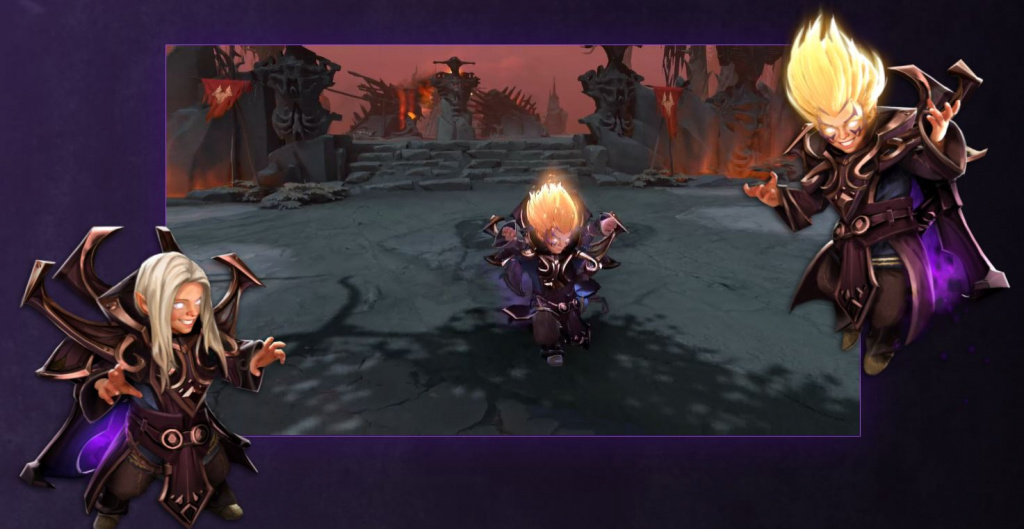 At Battle Pass level 500, you can unlock special ranged attack effects that "adds a Nemestice flair to every projectile you kindly huck your enemies way".
Oh and that's not all. According to a Tweet by Wykrhm Reddy, this is one of two Battle Passes releasing this year. This means that fans will be able to cash in on even more rewards this year.
Oh btw, this is only the first Battle Pass this year. There will be another one later in the year. #Dota2

— Wykrhm Reddy (@wykrhm) June 23, 2021
What are your thoughts on the Nemestice Battle Pass? Are you impressed with its offerings and how many levels will you be purchasing? Let us know by tweeting us at @NewsGinx or @GinxTV.
Do you want more Dota 2 news and updates? Well, you're in luck because we have an entire section on the GINX website.
Header image via Twitter / Wykrhm Reddy.