The major upset after
Sweden denounced its recognition of esports
as a sport certainly turned heads this week. This included shots being fired by
Alliance
at the Swedish government, in response to the announcement. Sweden's U-turn on its stance on esports has since put
The Dota 2 International 10
(TI10) in jeopardy and could see it homed at a different location this year.
Considering this, we're sure that Dota 2 fans could all do with some good news. Fortunately, there is - a recent tweet by Wykerm Reddy revealed there will be a new Summer Event, entitled "Nemestice", launching sometime this week. Moreover, fans are speculating that the event may hint at a new Spectre Arcana skin release as well.
Nemestice Summer Event: Details
At this moment in time, the Nemestice Summer Event remains an enigma. Valve has not provided any further details on the event, but players can expect the event to be of a similar format to other seasonal events, such as Aghanim's Labyrinth, Underhollow, Siltbreaker or Diretide.
What is certain, however, is that the new event will launch sometime this week (probably on  Friday).
Could the Nemestice Event hint at a new Spectre Arcana?
In the interim, fans have already started speculating that the event may hint toward a new Spectre Arcana skin. This, of course, followed Spectre winning the TI10 Arcana vote against Faceless Void, last year; which has yet to have been released.
Upon winning the vote, Valve announced the following:
"The team will set out to design an Arcana befitting Mercurial, the Spectre, channelling her dark energy into forms heretofore unimagined. How will she haunt her quarry? In what manner can her refraction erode her enemies? When taking aim with her Spectral Dagger, what deadly colour will she glow? Yes, purple, obviously, but what SHADE of purple? Sit tight, lavender lovers, plum buffs and violet voters. With time all (or maybe some) of these questions will be answered."
In the past, Valve has bundled the release of new heroes and Arcana skins with seasonal events, just like this one. So it's sensible to expect that the Spectre Arcana could make its debut soon. Moreover, in Valve's initial announcement, they appeared to stress the colour "purple" (Spectre's colour) quite a bit, adding "sit tight, lavender lovers, plum buffs and violet voters", which also resonated with subtle map changes in the game.
Take a look at how the flowers glow purple in the river, in the mid lane: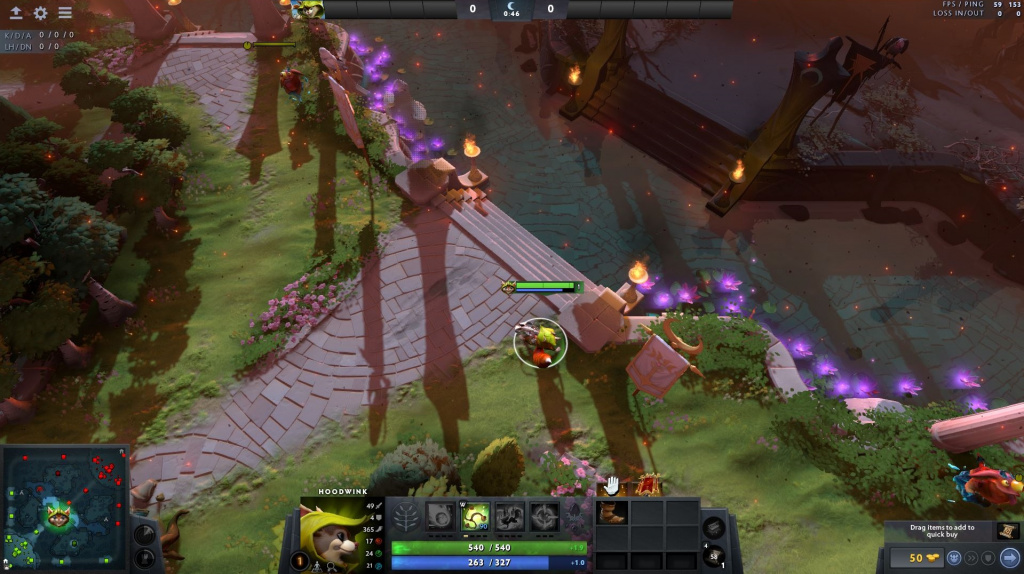 (Picture: Valve / Dota 2)
If that's not convincing enough, then perhaps this is: mentions of the Spectre Arcana in the Dota 2 game files were also revealed by data miners late last month.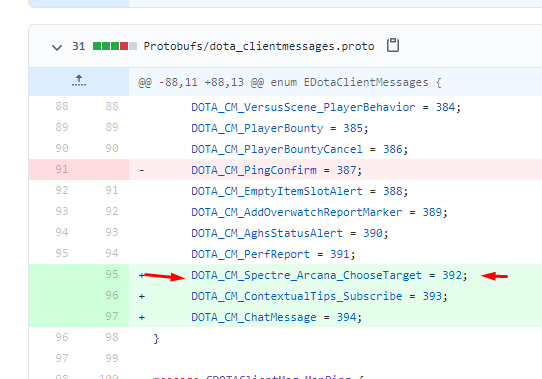 (Picture: Reddit / Tbockly)
In addition to this, the same group of miners also found links to Hoodwink's Aghanim's Shard and Scepter upgrades, which were later added to the game. This confirms that the leak may, in fact, contain credible soon-to-be-released Dota 2 source code.
At this time, the release of the Spectre Arcana is purely speculation, although the present evidence does look promising. At least we won't have to wait too long for the Nemestice Summer Event to begin, as it is set to launch this week. 
We'll be sure to keep you updated on any further developments as more information becomes available.
Do you want more Dota 2 news and updates? Well, you're in luck because we have an entire section on the GINX website, check it out!
Header images via Twitter / Wykrhm Reddy