Good news, Dota 2 fans! Valve has just announced the
Dota 2 Nemestice
Collector's Cache and it features a menu of epic community creations. The Collector's Cache has always been a unique feature in Dota 2 where community members can make their imprint on the game.
The community of creators have certainly outdone themselves this year because the Nemestice Collector's Cache sets are truly amazing.
Dota 2 Nemestice Collector's Cache has arrived
This year's battle pass will include a selection of 13 hero sets from the Dota 2 Workshop and the chance for 3 bonus rare item sets.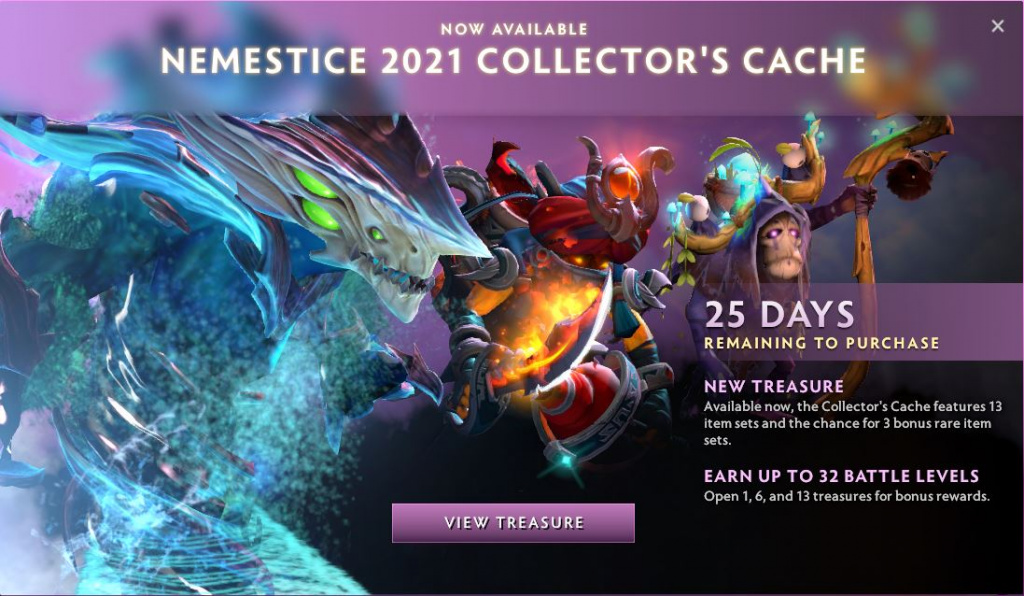 The rare item sets include a Rare Sven set, a Very Rare Witch Doctor set, and an Ultra Rare Morphling set that players will have a chance of unlocking. Similarly to before, the more Collector's Caches you purchase, the greater the odds will be of unlocking these rarities.
You can take a look at all of the sets available in the video below.
Each Collector's Cache is priced at $2.49 which is, in my opinion, a bargain considering the quality of the sets this year. In addition to this, Battle Pass owners will also benefit by earning additional Battle Pass points, depending on how many chests are purchased.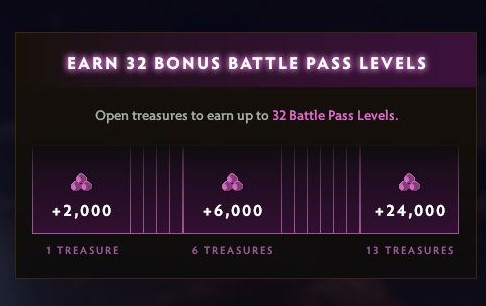 Unlocking Collector's Cache treasures will reward Battle Pass owners with the following amount of Battle Points:
1 Treasure - 2,000 Battle Points
6 Treasures - 6,000 Battle Points
13 Treasures - 24,000 Battle Points
This means that Battle Pass owners could be rewarded with up to 32 Battle Pass levels.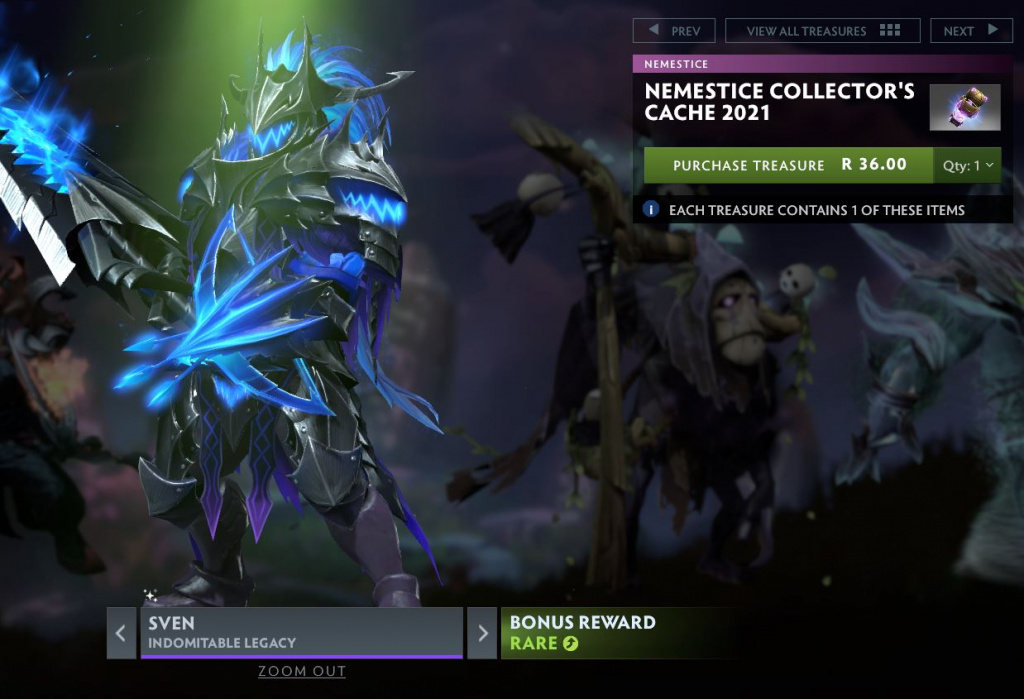 Dota 2 players will be allowed to recycle unopened sets, which may be traded for 2 Battle Pass levels each. Valve has indicated that the Ultra Rare Morphling set will be marketable, but the remainder of the contents are untradeable and unmarketable.
Players will have just 25 days to purchase Nemestice 2021 Collector's Cache set, or until the 17th of August 2021.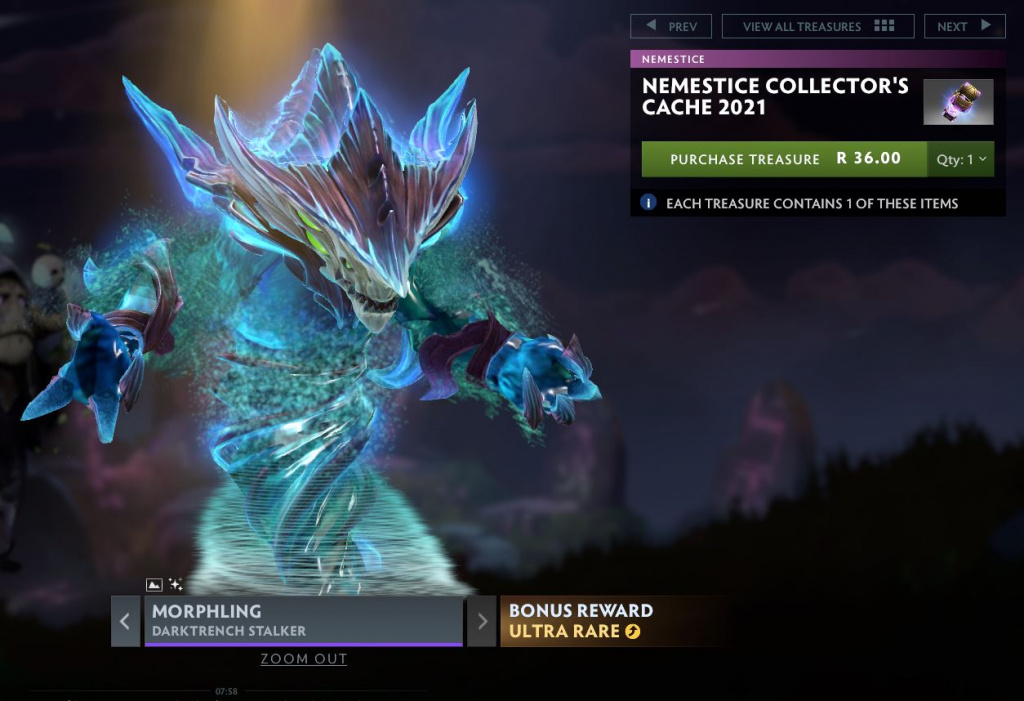 The community artists who created the Nemestice sets certainly deserve a round of applause. Each of the sets looks absolutely awesome, especially the Ultra Rare Morphling set.
We look forward to seeing all of these new sets in the game soon.
Don't forget to check out our dedicated Dota 2 section, featuring more news, updates, and more.
Header image via Valve / Dota 2.