In case you were saddened by the conclusion of the
WePlay Dota 2 AniMajor
, don't worry! There's a lot more
Dota 2
where that came from. The ESL One Summer 2021 Playoffs takes place from 16th until the 20th June 2021, ahead of the
Dota 2 The International 10 (TI10) Regional Qualifiers
, starting next week. That means that the next 2 months will be jam-packed full of high-octane Dota.
Although the ESL One Summer 2021 Playoffs do not contribute toward Dota Pro Circuit (DPC) standings, it does provide an opportunity for teams to test the waters with new rosters (as in the case for OG); or for teams to become reacquainted (such as, Team Liquid) in their runs to TI. Otherwise, it's simply a chance for teams to compete for yet another lucrative prize pool.
ESL One Summer 2021: Prize Pool
Speaking of which, ESL One Summer 2021 boasts a USD 400,000 prize pool. Indeed, it's a far cry from The International 10's prize pool of USD 40 million, but is still quite a substantial sum of money, with first-place claiming a lion's share of USD 175,000.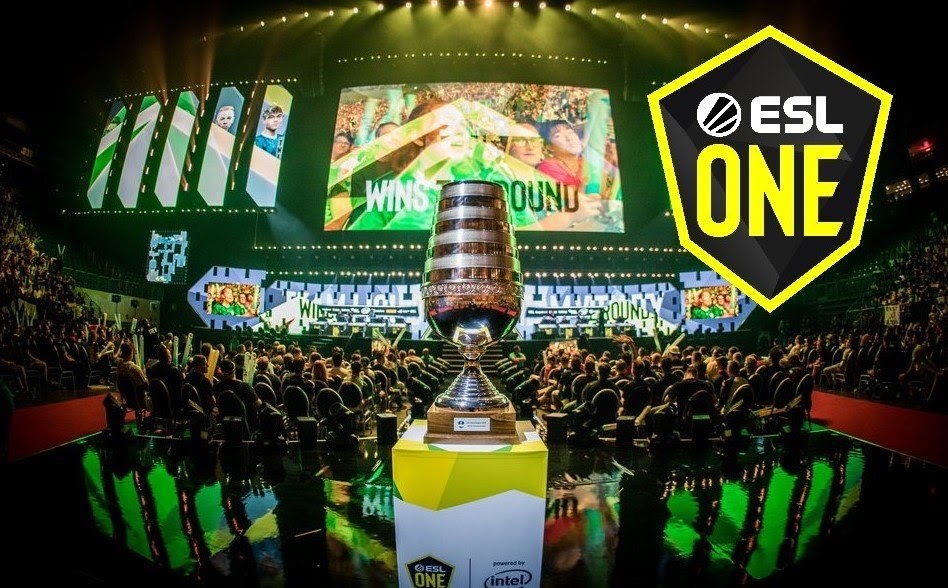 (Picture: ESL)
You can see the complete prize pool breakdown below.
1st place: $175,000     
2nd place: $85,000      
3rd place: $45,000       
4th place: $25,000       
5th/6th place: $15,000  
7th/8th place: $10,000  
9th/12th place: $5,000  
ESL One Summer 2021: Teams Competing
As may have guessed from the section above, 12 teams will be competing at ESL One Summer this year. Nine teams were invited and three teams were seeded from the Closed Qualifiers. 
The teams competing at the ESL One Summer 2021 Playoffs include:
Team Secret *
Team Nigma 
Alliance *
OG 
ViKin.gg 
Tundra Esports 
Team Liquid 
AS Monaco Gambit
Team Unique
Virtus.pro *
Quincy Crew *
T1 *
The * indicates teams that were directly invited to compete at TI10. The remaining teams are competing in either the TI10: Western/Eastern European Qualifiers.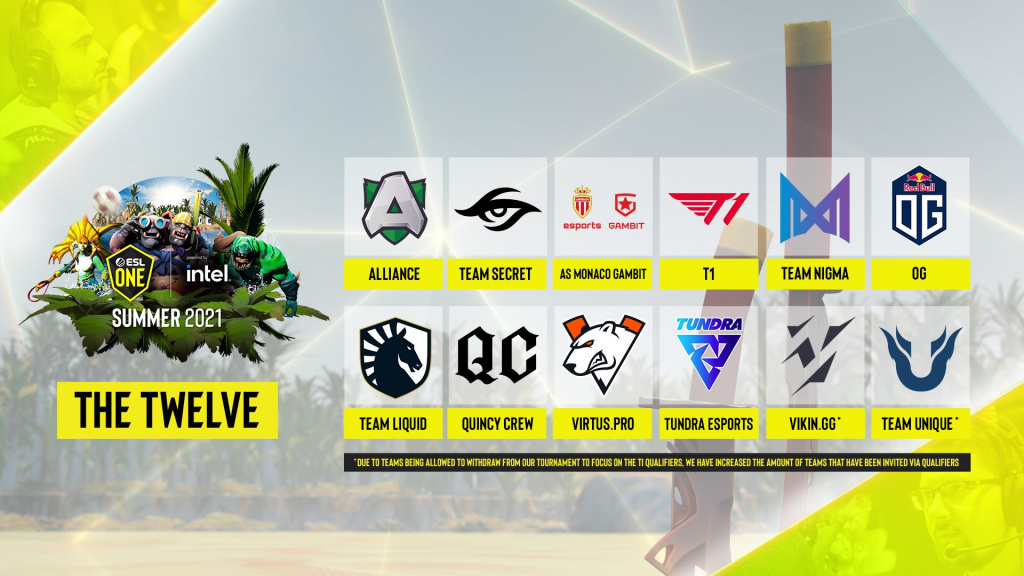 (Picture: ESL)
Considering that this tournament does not influence DPC standings (and thus, placement at TI10), we doubt that teams will go "all-out" and reveal any of their TI10 strategies.
In fact, some of the teams that were initially invited had withdrawn from the event in order to focus on the TI10 Regional Qualifiers. 
(Picture: ESL)
But that certainly does not mean that the games will be any less exciting. For those teams that have yet to earn a spot at the prestigious event, the ESL One Summer Playoffs is still an opportunity for them to showcase that they are still TI10 material (which of course, means that we can still expect some exceptional Dota).
ESL One Summer 2021: Format
As previously mentioned, the ESL One Summer 2021 tournament will begin today, from16th to 20th June 2021. The tournament will be played online, in a double-elimination bracket format. All of the games will be played as a best-of-three, with the Grand Finals being a best-of-five.
Seeding is based on current DPC standings and Qualifier rankings, with the top four seeds beginning from Upper Bracket Round 2 and the remaining teams from Upper Bracket Round 1. You can see the complete playoffs bracket in the image below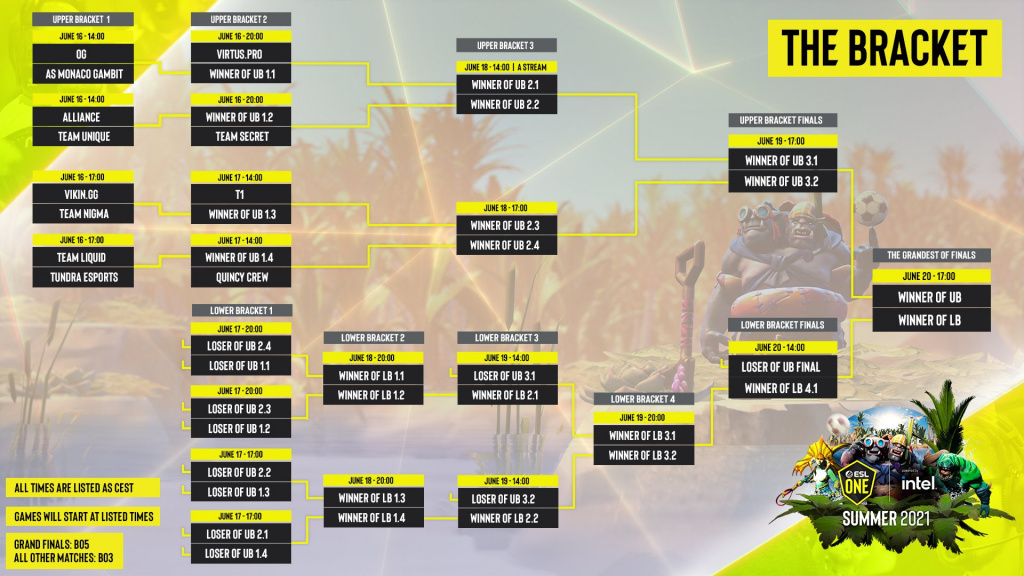 (Picture: Liquipedia)
ESL One Summer 2021: Schedule & How To Watch
Match fixtures appear to begin at 14.00 CEST / 13:00 BST from 16 until 20 June 2021. The games will be broadcast on the ESL Dota 2 Twitch channels, in a variety of languages (including Russian, Chinese and German) and shall also include notable talent: Kevin "Purge" Godec, Shannon "SUNSfan" Scotten, Kurtis "Aui_2000" Ling, among others. 
The talent of ESL One Summer 2021: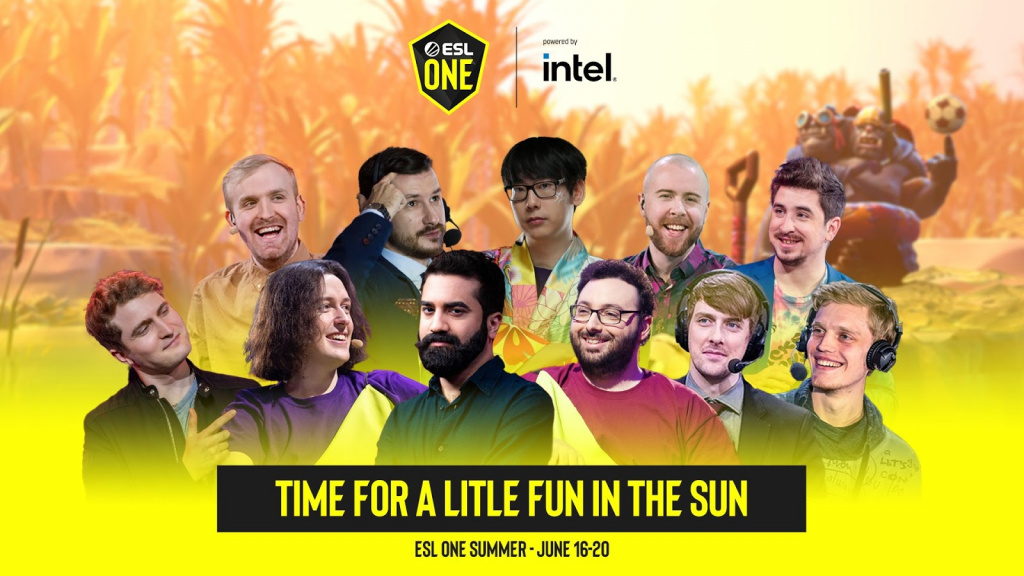 (Picture: Twitter / ESL)
To watch all the ESL One Summer 2021 action without any issue, we've embedded both the main A Stream and B Stream below.
Main A Stream:
Main B Stream:
We look forward to seeing how Team Liquid will fare, with the return of their offlaner, Samuel "Boxi" Svahn, ahead of their run in the TI10 Regional Qualifiers. Likewise, we're curious whether OG will be able to bite back, with SumaiL heading their safe lane; or if the South Korean powerhouse, T1, will continue their successful run from the WePlay Dota 2 AniMajor.
In case you missed it, you can relive the epic WePlay Dota 2 AniMajor Semi-Final matchup between T1 and Evil Geniuses, in the video below:
What are your thoughts and which team are you rooting for? Let us know what you think on Twitter by tweeting us at @newsginx and @ginxtv. 
Don't forget to check out our dedicated Dota 2 section, featuring more news, updates and more.