Elden Ring's open-world hides plenty of secrets. Whether it's accidentally stumbling upon an entirely new region, or sophisticatedly discovering an opening under a cliff, you will constantly find new hidden pathways or locations in Elden Ring.
Most of these not-so-easy-to-find areas or locations are home to some of Elden Ring's best weapons, armours, and talismans. The Cinquedea dagger is one such weapon that increases the potency of your bestial incantations, including your dragon abilities, and here's where you can find it.
Cinquedea dagger location in Elden Ring 
You will find the Cinquedea dagger near Bestial Sanctum site of grace, which is in the Dragonbarrow region of Elden Ring. It's the region where you get 80,000 runes each for defeating Black Blade Kindred and Flying Dragon Greyll.
From the Bestial Sanctum site of grace, where you fight the Blade Blade Kindred, head right and keep going until you find an opening down below. Carefully jump into the surface below, and you will notice another climbable surface right below it.
How to reach Cinquedea dagger in Elden Ring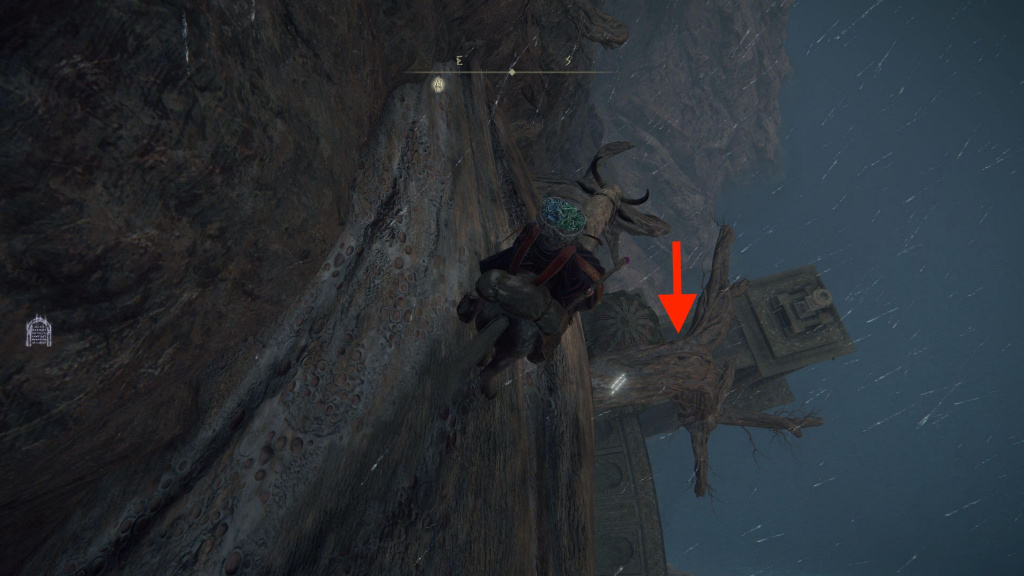 Elden Ring patch 1.03 bugged this area, which made getting down impossible. Thankfully, patch 1.03.2 has now fixed this issue, and you can now easily get down to the easy-to-miss area below Bestial Sanctum.
Keep going downwards until you no longer see a way down. Make sure to keep an eye on your health bar, as you will take a little fall damage every time to jump down to another surface.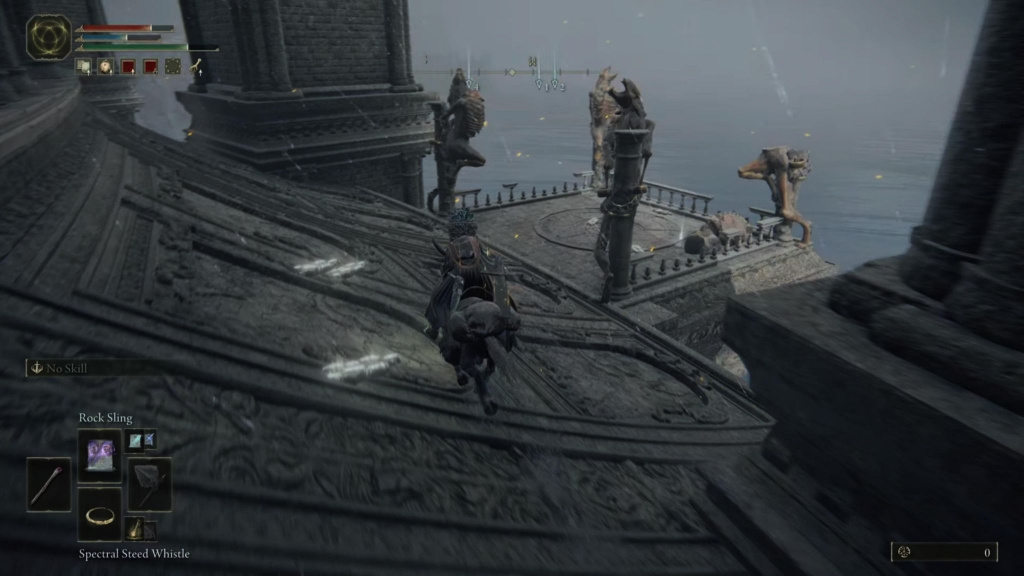 Once you're at the lowest level, keep heading left until you reach the end and notice a lootable corpse on the right. Simply loot it to get the Cinquedea dagger.
Stop panicking about Sword de-buffs when they haven't touched my precious Cinquedea dagger (the real OP weapon) and can be found half hour into the game shhh 🤫 don't let @fromsoftware_pr or #ELDENRING players know…it's a secret! pic.twitter.com/3Zh0Z9sLkj

— Oodles (@OodlesODimm) March 17, 2022
Keep in mind that there's no way back up, meaning you have to either kill yourself or die at the hands of the nearby enemies to get back to the Bestial Sanctum site of grace. As such, make sure you're not carrying any runes when you come down here.
Cinquedea dagger isn't level gated. In fact, you only need 10 Strength and 10 Dexterity ratings to wield it. Continue to level up both your Strength and Dexterity to increase the weapon's base damage and enjoy the true power of the Cinquedea dagger.
That concludes our guide on how to get the Cinquedea dagger in Elden Ring. Make sure to check our dedicated Elden Ring section for more news, guides, and features.

Featured image courtesy of FromSoftware.